Former Satanist's Testimony 'Out of the Devil's Cauldron' on Christ's Rescue From the Devil's Grip Still Inspiring Lives
Watch Video of John Ramirez's Powerful Testimony on Escaping Occultism, Spiritual Attacks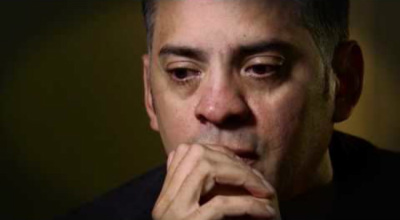 Christian evangelist John Ramirez shares his story about his life-or-death struggles to leave the occult world he was raised in with the book Out of the Devil's Cauldron: A Journey from Darkness to Light. His powerful testimony, which involves the born-again Christian rejecting Satan as his father to find fulfillment in God, continues to inspire readers, who insist that Out of the Devil's Cauldron, which was released last year, is "a must read for every believer."
"I was drawn to the power and authority that the Devil gives you over people," Ramirez said in a previous report by The Christian Post . "I found that the more evil I acted, the more respect I earned from others. If they feared me, I could get more and more of what I wanted. People who knew me knew I was Satan's son."
Ramirez's book, published in May 2012, tells how the New York evangelist was first introduced to the occult at the age of nine by his Puerto Rican parents who were steeped in Santeria, a belief system that blends spirit-worship and animal sacrifice with aspects of Roman Catholic teaching on saints. The occult practice traces its roots to West Africans who were transported as slaves to the Americas, or the New World, and now finds its home mostly in Caribbean and Latin America cultures.
"A must read for every believer," a reviewer of Out of the Devil's Cauldron wrote online this month. "John speaks from the heart in this book. He reveals how a broken home, poverty and his father's family dabbling in witchcraft were the main ingredients in his rapid promotion in devil worship. The messages that stayed with me are the love he experienced as he became a new believer, and how Christians who were strangers to him at the time, would chose to intercede for him when they realized that he was into witchcraft. This is a captivating account of his search for love and acceptance. Both of which he found in the Lord Jesus Christ."
Since its 2012 release, Out of the Devil's Cauldron has racked up nearly 130 reviews and a solid five-star rating on Amazon, with many readers noting similarities of their own life stories with Ramirez's.
"Wow! I learned so much from reading this book," wrote one reader. "I grew up in an area where the occult was very prevalent. It was hidden for the most part but it would show itself in different ways. The animal shelters would not let anyone adopt black animals during the month of October because so many animals would be 'adopted' only to be found dead after Halloween in the mountains where sacrifices would be made. This stuff is everywhere and the people who are trapped in it look like ordinary people. Do you want to know what is going on and what you should do about it? John Ramirez gives us an amazing account of how he was ensnared into witchcraft and how God set him free. This book was fascinating. Once you start reading it you won't be able to put it down!"
Ramirez, who travels all over to minister and share his story of deliverance, spoke last year with Christian Broadcasting Network's "The 700 Club," which produced a powerful re-enactment of the minister's up close and personal struggles with demonic forces.
Watch John Ramirez share how he escaped "the devil's cauldron" in the video below:
The world's best wizard fail - John Ramirez