Fmr. Willow Creek Lead Teaching Pastor Steve Carter Backing Campaign for Church Sex Abuse Survivors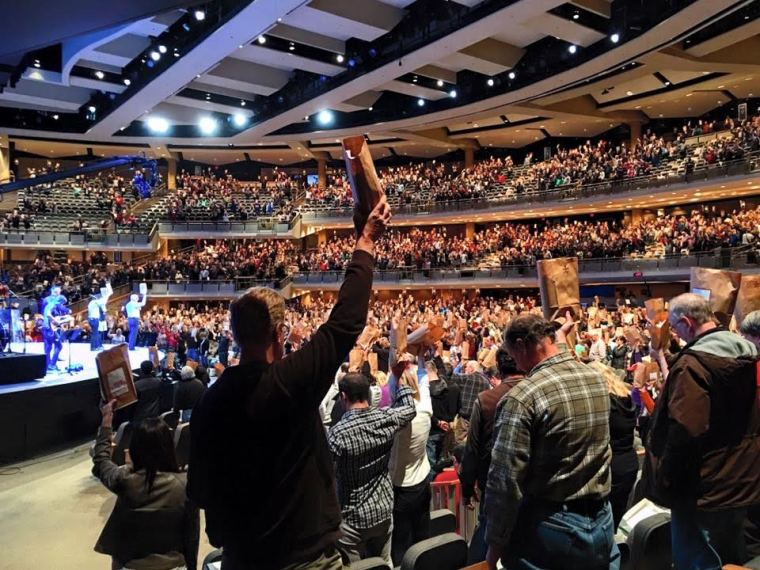 Steve Carter, the now former lead teaching pastor at Willow Creek Community Church, has said that he's backing a campaign raising money for church and clergy abuse survivors.
Carter wrote on his blog last week following his resignation in the unfolding scandal concerning founder and former senior pastor Bill Hybels that he trusts that God "has a plan for Willow."
"Willow Creek, as you humbly seek Christ to restore and forge your future, this pastor who once called Willow home is praying for you and cheering you on," Carter said.
"The kindness we have received has been overwhelming and has prompted us to find a way to extend that love and support to others," he added, speaking of his family.
"To this end, we feel called to lift up this grassroots campaign focused on creating scholarship programs for those who have survived church and clergy abuse. Its aim is to provide survivors with access to therapy, mental health resources, and safe spaces to heal," he added.
The campaign in question is titled "We Believe You," and says that it is aimed at standing with the "brave individuals" who have spoken out about the abuse they have experienced.
The GoFundMe effort explains that the scholarship program will help those abused at the hands of churches and clergy.
"We are partnering with a counseling group that specializes in areas of power, clergy, and sexual abuse. We are tremendously grateful to the brave survivors who wrestled this darkness into the light and believe it's time to honor their pain and empower their healing," it adds.
The effort, which as of Thursday has raised almost $30,000, comes from a Christian ethos, the website notes:
"We know God's word invites us to bind up the brokenhearted, defend the oppressed, advocate for the marginalized against the powerful and to partner with Jesus in healing their wounds. One of the most redemptive things we can do as Christ's followers is to partner with God in the restoration of all things. This includes healing and wholeness in Christ as victims bear witness in a safe environment to the devastating things they have experienced."
Several links are provided at the end of the page to the Hybels scandal, meant to serve as an example of "sexual misconduct and power abuse."
Hybels, who founded Willow Creek in Illinois in 1975, has faced numerous accusations throughout the year of sexual misconduct and forced sex acts on women, which allegedly occurred years ago.
The Willow Creek elder board at first sided with Hybels when he proclaimed his innocence, including in an internal investigation that suggested the women were not telling the truth.
Still, Hybels retired prematurely in April, and as more accusations continued piling up, the Willow Creek elder board said that it now believes that he "entered into sin," and apologized for not believing the women.
Carter resigned earlier in August over disagreements he had with the evangelical megachurch about how it handled the allegations against Hybels. Days later, executive pastor Heather Larson and the entire elder board also resigned, stating that Willow Creek "deserves a fresh start."
On his blog post last week, Carter thanked all those who have supported him for taking a stand, and suggested how they can help.
"If you have been heartbroken by the stories that have come out, if you are hurt or angry at the fallout, or if you are one of the many treasured people who have asked me how you can help, please consider a donation to this or other cause of your choice," he said of the "We Believe You" campaign.
"We pray for each woman, each survivor, each leader, each congregant, each person affected by all that has happened and all the work that is still to be done," he added.
"We pray for Willow Creek. We pray that those who have been hurt will be comforted and healed. We pray that those who have inflicted pain accept the invitation into transparency, understanding, and repentance. We pray that we, as the Church and as a family, lean into deep dependence on God, and experience His nearness and love like never before."