Lauren Green tells Christians to rise up against the devil, share the Good News of Jesus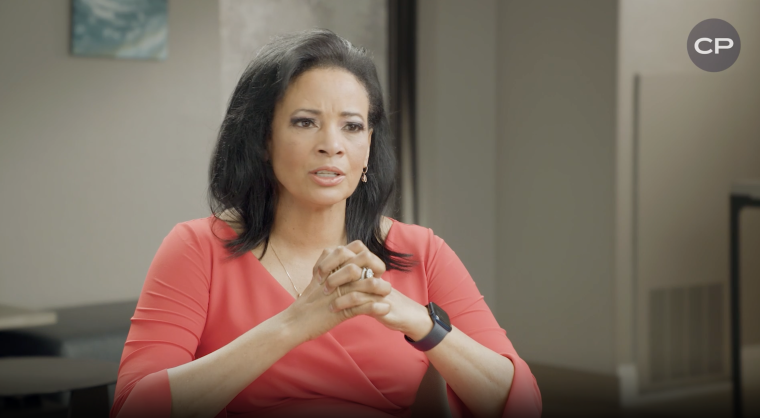 ORLANDO, Fla. — Fox News' Chief Religion Correspondent Lauren Green shared how the late Pastor Tim Keller impacted her faith and encouraged Christians to witness and share the Gospel with nonbelievers in an interview with The Christian Post at this year's National Religious Broadcasters Convention. 
Green, who said she was significantly impacted by Keller, founder of Redeemer Presbyterian Church in Manhattan, told CP that she will honor his legacy by being bolder in her Christian faith at work and in her daily life.
In Green's interview with CP at the annual gathering of religious news media last month, where Florida Gov. Ron DeSantis spoke days before he formally announced his candidacy for president, the longtime journalist said if it hadn't been for Keller's influence, she might not have ever written LighthouseFaith or hosted her podcast of the same name. 
As someone who works in secular media, Green said she felt encouraged to be surrounded by other people of faith who also work in media at NRB and others like PragerU co-founder and nationally syndicated radio host Dennis Prager, and Pastor David Jeremiah, senior pastor of Shadow Mountain Community Church in El Cajon, California. 
Speaking about Christianity, Green said while she doesn't know how far away we are from the End Times, she believes people of faith are in a battle against the devil. 
"The timeframe … I don't know, but I do know that when people become real people of faith, that's when the devil rises up. People of faith should know that the devil is defeated, but we are still dealing with a dangerous animal," Green told CP. 
"It's like when a bear is wounded or a lion is wounded, they can still do some harm, and they can try to do harm. So think about the devil in that way. But at the same time, remember that in the name of Jesus, every knee will bow before Heaven on Earth," she continued.
Green declared that she is not ashamed of the Gospel and said believers can hold onto what the Bible says. "Jesus said, 'The gates of Hell shall not prevail against my church.' We can stand on those words. Not only that, we should. Also remember that if God's Word is an active agent, there's power in those words. They're not just words on a piece of paper. Like Hebrews says, 'The Word of God is living and active and sharper than any double-edged sword (Hebrews 4:12).' The end of that saying is, 'Every creature will be naked and laid bare before the one to whom we must render an account'" (Hebrews 4:13). 
In response to those who don't believe in God, Green said, "If those words are true, you will have to render an account to the One who created this all. 'Why didn't you believe? I made it plain for you. You heard it. You knew it, and you ignored it,'" Green illustrated. 
And to believers who aren't witnessing and sharing the Good News, Green added: "If we are loving beings, if we care about our fellow image bearers, then we must stand and help them understand this Word and not berate them for not believing but help them believe. 
"This God loves us; He would not have died on the cross if He didn't. I love what Timothy Keller said about the Gospel. The Gospel teaches us that we are far more sinful than we would ever believe or understand, but that we are far more loved than you can ever imagine."