Franklin Graham Blasts NFL Draft Pick Laremy Tunsil for Smoking Pot: 'How Much Does It Cost to Act Stupid?'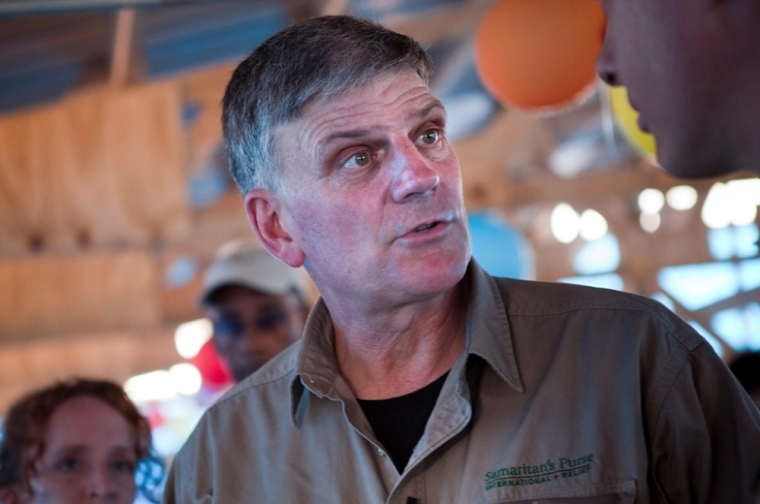 Recent comments from the Rev. Franklin Graham might make this year's No. 13 NFL draft pick Laremy Tunsil the poster child for how personal activities can negatively impact one's professional life.
Graham blasted Tunsil on Facebook last week regarding the football player's recently resurfaced bong-smoking video, asking, "How much does it cost to act stupid? It could cost you millions — just ask Laremy Tunsil."
Tunsil, who was once considered the No. 1 overall pick in the NFL draft, tumbled down the draft list last Thursday after a video of the former Ole Miss left tackle wearing a gas mask and smoking a bong was posted to his Twitter account the day of the draft. Tunsil said his account had been hacked.
Graham wrote, "He said the video was made several years ago and has apologized, but the damage is still done."
The evangelical preacher was right. Tunsil's stock took a steep dive during Thursday's draft, causing him to fall behind Notre Dame's Ronnie Stanley, who was drafted by the Baltimore Ravens at No. 6, and Jack Conklin of Michigan State who went to the Tennessee Titans at No. 8.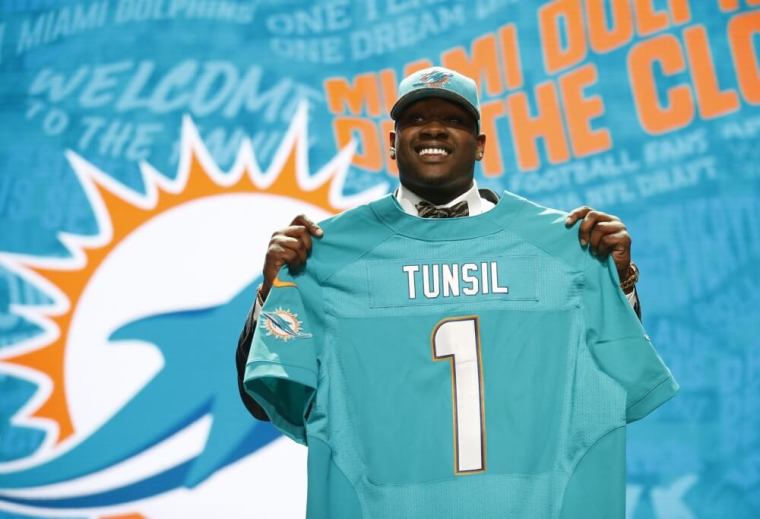 "That video was enough to scare away some NFL teams," said Graham. "If you're an owner, you don't want to invest $25 million in a pothead." Graham's observations were right on the money, as fallout from Tunsil's video is estimated to have cost the newly minted NFL player a cool $8 million in lost revenue, according to CBSNews.
For those who figure that marajuana use is OK since it's legal in some parts of the U.S., Graham wrote, "Some states now have legalized marijuana, but that doesn't make it right. It will hurt you in more ways than one, and I hope anyone reading this will stay away from it."
In his Facebook post, Graham wished Tunsil well and offered readers a gentle warning. "I hope that Laremy Tunsil is able to move past all this and become a great player in the NFL, but this is a good example of how bad choices have consequences. The Bible warns us, 'be sure your sin will find you out' — and they do."
But the now infamous bong video might just be the beginning of Tunsil's troubles. Following news of the video the day of the draft, a new controversy erupted alleging that Ole Miss officials may have paid for some of Tunsil's living expenses.
In another apparent hack, screenshots of alleged text messages between Tunsil and John Miller, the Rebels' assistant athletic director for football operations, were posted to Tunsil's Instagram account, reported The Clarion Ledger. According to the messages, the football player asked Miller for money to pay his rent, as well as his mother's water and electric bills.
When asked during a press conference at the draft in Chicago if he had taken money from a coach at Ole Miss, Tunsil said, "I'd have to say yeah."
The University of Mississippi issued a statement last Thursday regarding the allegations. "The university is aware of the reports from the NFL draft regarding Laremy Tunsil and potential NCAA violations during his time at Ole Miss. Like we do whenever an allegation is brought to our attention or a potential violation is self-discovered, we will aggresively investigate and fully cooperate with the NCAA and the SEC."