Franklin Graham Condemns Charlie Hebdo for Mocking Russian Plane Crash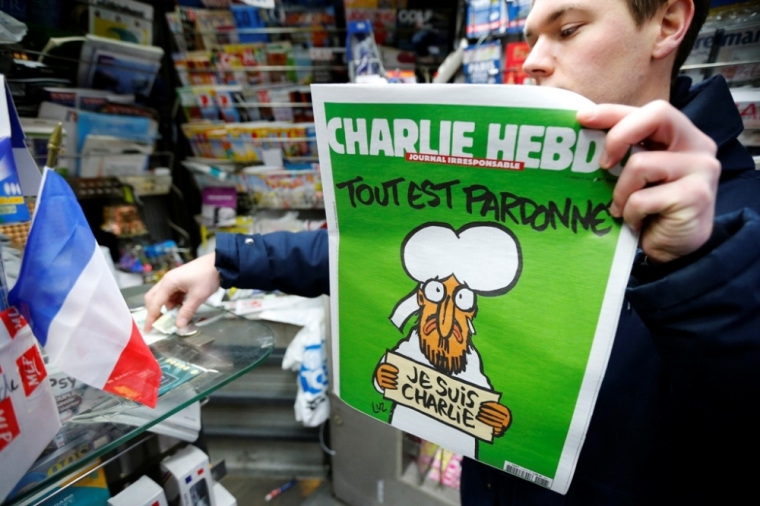 The Rev. Franklin Graham has slammed French satirical publication Charlie Hebdo for mocking the Russian plane crash in Egypt which led to 224 deaths.
"Nothing is sacred to Charlie Hebdo. It seems inconceivable that the French magazine's cartoonists would use the loss of 224 lives that were on the Russian airliner that crashed Oct. 31 in their satire," Graham said in a Facebook post on Monday.
"The magazine's editor said they were a secular, atheist newspaper and that 'the term blasphemy has no meaning for us,'" he continued. "I have news for them — it means something to the rest of the world and it means something to all those whose lives have been forever changed by that tragic crash. Charlie Hebdo was wrong in mocking Islam and they're wrong now."
Hebdo's cartoons last week on the crash, which occurred on Oct. 31, seemed to mock Russia's airstrikes against the Islamic State terror group, which has taken responsibility for bringing down the plane.
The New York Post described the cartoons by the publication as: "One black-and-white cartoon shows debris — and a body — showering an armed, bearded man, with a caption reading: 'The Islamic State: Russian aviation intensifies its bombardments.""
In another cartoon, "a skull is shown in the foreground with scattered body parts while a plane is pictured burning in the background. The translated caption reads: 'The dangers of Russian low-cost airlines.' 'I should've flown Air Cocaine,' a speech bubble coming from the skull reads."
Kremlin spokesman Dmitry Peskov has condemned the cartoons, calling them "pure blasphemy."
"This has nothing to do with democracy, self-expression or whatever," Peskov added, according to Russia's TASS news agency.
The French magazine suffered a terror attack in January at its Paris offices where 12 people were killed. The attack was carried out because of Hebdo's controversial drawings of the Islamic prophet Muhammad, with al-Qaeda's branch in Yemen taking responsibility for the killings.
The shooting stirred debate on free speech and freedom of the press worldwide. Several Christian leaders, including Graham, Pope Francis and Coptic Orthodox Patriarch Tawadros II, condemned such terrorism, but at the same time said that openly insulting the faith of others is wrong.
"You cannot provoke. You cannot insult the faith of others. You cannot make fun of the faith of others," Francis said at the time.
Investigators have said that they are fairly certain that Kogalymavia/Metrojet Flight 9268, heading for St. Petersburg when it broke-up mid air over the Sinai peninsula, was brought down by a bomb on board.
"All indicators are pointing to the fact that it was ISIS putting a bomb on an airplane," Texas GOP Rep. Mike McCaul, chairman of the House Homeland Security Committee, said on "Fox News Sunday."
"I have a high degree of confidence. It's been my gut (feeling) all along. … This is comparable to 9/11 for" Russia, he added.