Franklin Graham on Lessons From His Father, Evangelicals, Politics and Hell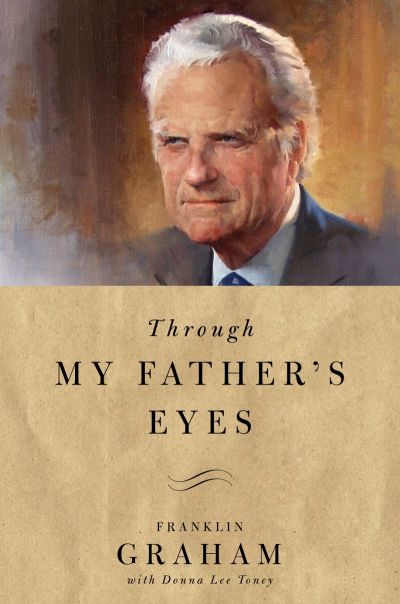 What was it like to be raised by the twentieth century's most notable evangelist? The Reverend Franklin Graham addresses this in a new book, titled Through My Father's Eyes.
Scheduled for release on Tuesday by Thomas Nelson, Inc., the book is over a decade in the making and centers on the lessons Graham learned from his father, Billy Graham.
"For pastors and for any Christian who reads this book, I want this book to strengthen them spiritually. The lessons that I've learned when watching my father are lessons they can use in their own life," Franklin Graham told The Christian Post.
Graham talked with CP the day before the release of Through My Father's Eyes. Besides the book, he spoke about preaching about hell, controversies over the word "evangelical," and his involvement in politics.
Below are excerpts from the interview.
CP: Why did you decide to write this book?
Graham: Well, the book has been worked on for the last 12 years. Sam Moore (former CEO and President of Thomas Nelson Publishers, Inc.), said, "Franklin you need to write about the lessons you learned from your father because nobody will have the perspective of living in his home and working with him because you took over the organization 20 years ago." He said, "You have a perspective nobody else has. You ought to write it down."
I was talking to him about a year later, "Franklin, have you started the book?" "No, Sam, I haven't done that yet." So I finally just decided I am going to do it. So for the last 12 years we've worked on it.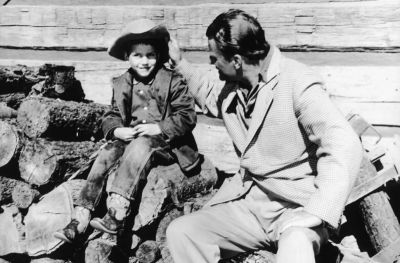 So this isn't something we just put together here hastily; it's something we've worked on for a long time.
CP: In the Forward, your father wrote: "Franklin is now carrying on much of my own vision while expanding it to include what the Lord has put on his heart." What parts of your ministry do you believe your father was referring to when he spoke of "expanding it to include what the Lord has put on his heart"?
Graham: After 9/11, (in New York City) there were not enough pastors or chaplains or priests or rabbis to deal with the grief that was taking place in the city. And we started recruiting pastors to come up here and go to the hospitals and go to places where people were congregating.
People were still looking for loved ones. People were hoping that they still had a loved one buried in the rubble that would be pulled out alive. And so, a lot of people were congregating down in the vicinity of the Twin Towers.
As a result of that, we started a division within the organization where we started training chaplains.
We realized if you don't have credentials, you can't have access like to "the Pile" here in New York. And so, how do you get credentials? We realized you have to have training, you have to be recognized by Homeland Security, and FEMA, people like that.
So we started the process and we today have over 2,000 chaplains that are trained, that are credentialed, so if there's a shooting like in California, like at Roseburg, or San Bernardino, we have chaplains on the site in less than an hour, because we have chaplains all over the country.
And they can respond to a crisis and begin to assist in aiding and giving comfort and so I think that's probably one of the things he was talking about.
CP: In the book about your father, you also included a chapter centered on your mother. How important was it for you to include that chapter?
Graham: [Billy Graham's] ministry probably would not have had the reach if it hadn't been for my mother.
When my father married my mother, he had never traveled outside the United States. His farthest journey had been from Charlotte to Chicago. And my mother was born in China, she had seen Asia, she had traveled back and forth with her parents. She had seen the Japanese invasion of China, she saw people bayoneted and shot.
My mother had a view of the world that my father did not have. And she was a great encouragement to him to take the Gospel to the ends of the earth. And she stayed behind to help raise those children while my father was away.
You cannot talk about my father without including my mother because so much of what he saw, in those early years, was through the eyes of my mother.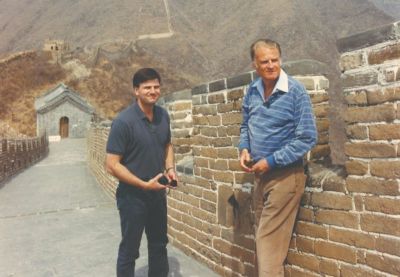 CP: You mentioned your father's denunciation of universal salvation and how he stressed the importance of preaching on Hell. Many American pastors are hesitant to preach on the topic. What advice do you give a pastor who is hesitant to preach on Hell?
Graham: You have to preach the whole Word of God. And Jesus taught about Hell.
There are consequences to sin. And the Bible says we've all sinned and we've come short of God's standard. And the penalty of sin is death. And that's why when my father would preach, he would invite people to come to make a decision for Christ, he would invite forward, and they came by the thousands every time he preached. To confess their sins and to repent and to put their faith and trust in Christ.
The consequence of sin is Hell, but the gift God is offering us is salvation and forgiveness. He is offering us Heaven and eternal life, but it's only through Christ.
Jesus is the only one in history to take the debt of sin. Muhammad didn't do it. Buddha didn't do it. No one person in all of history has claimed to take the sins of the world except one person and that is Jesus Christ.
I think it's important that we as evangelicals we keep that focus on the scriptures, on the authority of the Bible, that is the Word of God and every word is true. Every word is to be used.
We shouldn't shy away from any section of the Scripture, but preach the whole Word of God.
CP: You wrote about how your father resolved to never let criticism distract him from evangelizing. What have you learned from your father's example when you experience criticism?
Graham: My father always had "no offense, no defense." Don't attack other people and when they attack you, just keep on going. And I think that is good advice.
I know lots of times I've been criticized for this or that. I just keep on going. And sometimes the criticism is warranted. It sometimes is not. But it can be a great distraction if you try to just keep fighting with people and arguing with people.
Paul, in the Bible, warned about useless arguments. And I think it's important to keep going forward with the work that God has called us to do.
I think we should speak out on things, especially moral issues, and we get criticized for that, but these are morals issues and I think as a pastor I have a right to speak out on moral issues.
CP: In Chapter 8, you describe your father's evangelism efforts in the Soviet Union and how he was concerned that his visit would be used for propaganda purposes. How do you make sure your ministry isn't hijacked for propaganda purposes?
Graham: That's where in another chapter I talk about prayer. Everything that we do we want to do in prayer. My father always just believed in "prayer, prayer, and prayer." That we should pray humbly, we should pray with thanksgiving, we should pray believing.
The devil wants to hijack our ministries. He wants to get us diverted. We protect ourselves I believe with prayer, asking God to guide and direct the steps that we take in life.
CP: Moving a little away from the book, there has been a lot of talk since 2016 about the term "evangelical" and the sense that some have that there is a "fight" over who can claim the term. What is your opinion of this debate?
Graham: It doesn't really matter to me. I'm going to keep doing what I do. And that is preaching. Jesus gave a command, as He left this earth, that we are to go to all nations to baptize and to make disciples of all nations, to preach the Gospel. And those orders have not been rescinded. They're still in effect to this day.
I'm going to continue to preach, and tell men and women about a God who loves them, a God that is going to judge us one day, that God is willing to forgive us of our sins, and He is willing to invite us to be with Him for eternity.
As an evangelical, I believe it is the responsibility to proclaim the Gospel of Jesus Christ to a sick, dying, compromising world.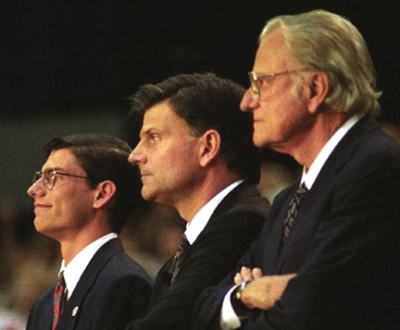 CP: Billy Graham often emphasized that it is all about the Gospel and nothing should distract from that. What can Christians, or evangelicals in particular, do better today to keep in line with that advice?
Graham: The culture is changing so quickly and what's happened is Jesus told us we're in the world, but we're not supposed to be part of the world. Many churches today and many Christians are trying to adapt to culture thinking that they can adapt their services, their outreach to look and smell and taste like the culture, that will attract more people.
We need to warn ourselves not to be like the world. We are different. We are to preach the truth. We are to preach the whole scripture.
CP: In 2011, your father said in an interview with Christianity Today that if he could change anything about his evangelism career, he would have "steered clear of politics." Adding that "looking back I know I sometimes crossed the line, and I wouldn't do that now." Do you have any concerns that, decades from now, you might say the same thing?
Graham: There's no question, I think that's something that has run through my mind.
In 2016, I went to every state capital, holding prayer rallies. I didn't endorse Donald Trump, I didn't endorse Hillary Clinton and when we started, the nomination for the Republicans hadn't been decided. But I encouraged people to pray. And I have no hope in the Republican Party and I have even less hope in the Democratic Party or anyone else. The only hope for this country is God.
I wanted people to pray for this nation, and then I encouraged them to vote. I didn't tell them who to vote for, but I encouraged people to vote. And I think Christians voted in the largest number in this last election maybe in many, many years.
I want people to continue to vote. Our country's in trouble. It's in trouble morally, spiritually, and we need Christian men and women to run for office.
And I encourage Christians to run for school boards. We need to get our schools back. We have lost our schools to the secularists and the progressives. I want Christians to run for the school boards.
And if we can get the schools back locally, we'll get the universities back over time, and it will have a huge impact on this nation.
CP: What do you hope people take away from your book?
Graham: What God can do in a person's life. If you're willing to trust Him and to believe in Him and to follow Him. And, the footsteps, watching my father, the steps that he took in life, the steps that he took were steps that he was following from his Father in Heaven. Guiding and directing him.
My father's path in life was directed by God. And I think if someone takes this book and looks at it, and reads it, they will see and understand that it wasn't Billy Graham, but it was God behind every step he took.