Franklin Graham urges Christians to pray Arkansas gov. will sign bill banning child sex changes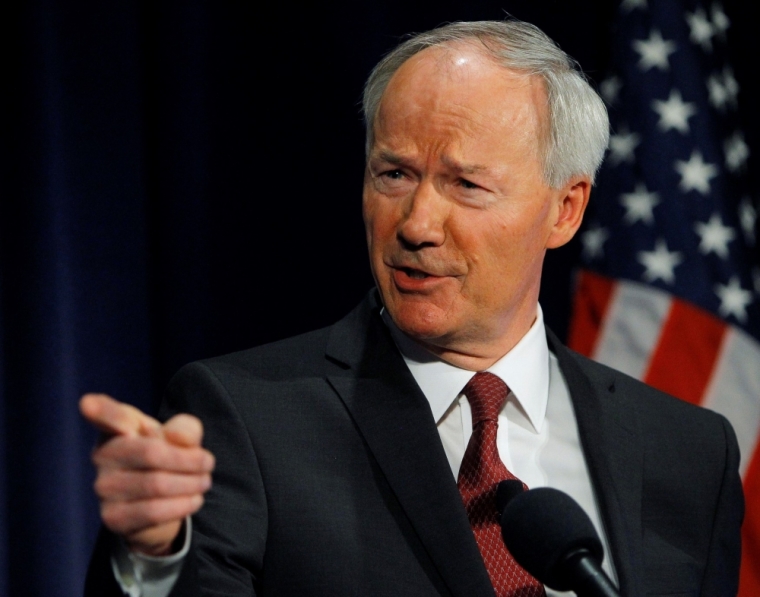 Evangelist Franklin Graham has urged the nation to pray that Arkansas Gov. Asa Hutchinson will sign a bill into law that would prohibit the hormonal and surgical mutilation of minors suffering from gender dysphoria.  
In Wednesday's broadcast of "Pray Vote Stand" with the Family Research Council President Tony Perkins, Graham said it was as though "every demon in Hell has been let loose" in the last few months, and it is time for Christians to stand for God's truth and with elected officials who are willing to sign good legislation, referring to Arkansas' "Save Adolescents From Experimentation" bill, better known by its acronym, the SAFE Act.
"What's happening is just wicked, to take a child and try and convince them that they can change and be a girl; they can change and be a boy. We can give you drugs and you can have surgery and all these things. A child can't comprehend that, and once you start down this path you can't reverse it. It's just a wicked thing," he said. 
Graham went on to advise evangelicals to raise their voices "just as loud or louder" than what is heard on the left, noting that the worst thing that could happen is for the Lord to return and find Christians sitting on their hands.
"When He comes back, I hope He finds us fighting and standing for truth ... against this tsunami, this tidal wave of evil that is coming down society today," Graham declared.
The evangelist said he believes the nation is in a moral free-fall and won't stop declining, but added that the church can help slow it down. Graham specifically urged people to pray for the Arkansas governor to have the courage to take a stand.
Earlier this week, Arkansas state senators passed House Bill 1570, the SAFE Act, by a vote of 28-7. The bill earlier passed in the state House on March 10 by a vote of 70-22, with eight abstentions.
Hutchinson has until Monday to either sign the bill or leave it alone for it to become law. The only way it would not become law is if he vetoes the measure.
If enacted, Arkansas would be the first state in the nation to ban the use of puberty blockers, cross-sex hormones, and elective cosmetic gender surgeries — the mutilation of sex organs — on gender dysphoric youth. A handful of other states, mostly across the Southern U.S., are considering similar legislation. 
Perkins also interviewed Arkansas state Rep. Robin Lundstrum, R-Benton, who is among the numerous co-sponsors of the SAFE Act, who noted that the bill prohibits experimental procedures from being performed on minors who are 18 years old or younger. 
"It simply says we're not going to experiment on our children; we're not going to give them drugs that would keep them from going through puberty," Lundstrum said. 
"We need to protect children and allow them to make choices after they're 18," she stressed, emphasizing that the bill is "tightly crafted" and doesn't take away access to healthcare or counseling. 
Lundstrum told Perkins that she had received a heartfelt letter from a trans-identifying woman who is a Democrat and read the bill and agreed with it, saying that she, too, would never advise a child to undergo a medicalized gender transition. 
"I think the shrill left is loud, but underneath, both sides of the aisle can agree, protecting children should be the first goal," she said. 
"We don't need to experiment on our kids. We just need to love them."
The Arkansas lawmaker said she doesn't know whether Hutchinson will sign the bill, but noted that both he and the state's first lady care about the well-being of children. She encouraged people to pray for and support the governor, and urge him to back the measure.