Franklin Graham's 'Decision America' Tour Prayer Rally Attracts Over 4,000 in Louisiana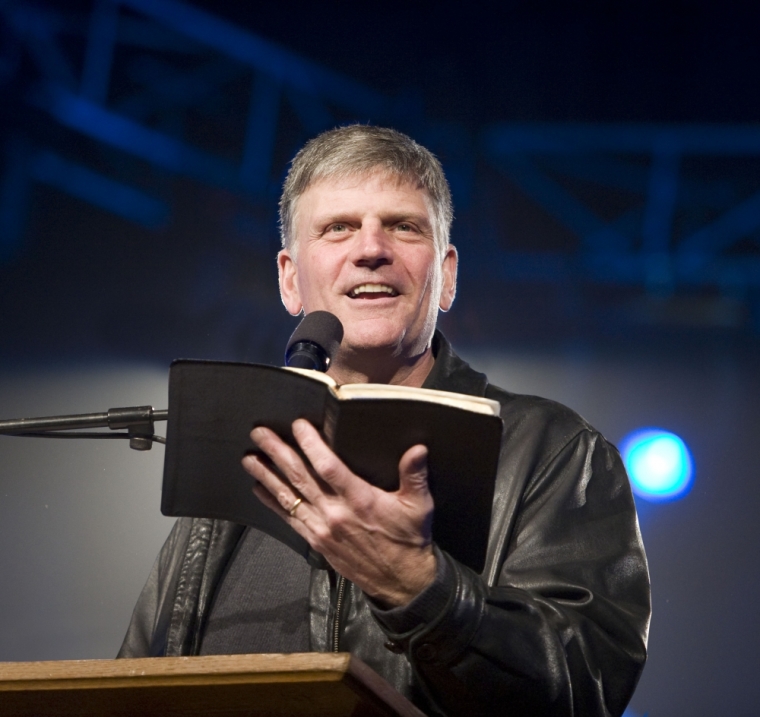 An estimated 4,200 people attended Franklin Graham's "Decision America Tour" in Baton Rouge, Louisiana, on Wednesday, where the well-known evangelist warned that America is "in trouble spiritually, racially, economically, and politically."
Graham, who is the CEO of the Billy Graham Evangelistic Association, told the large crowd gathered at North Boulevard Town Square that America as a nation "is in trouble."
"We're here today because we see that our nation is in trouble — that's the state of the union," Graham said. "We are in trouble spiritually, racially, economically and we're in trouble politically. No political party is going to be able to turn this thing around — only God can fix it."
"I have zero hope in the Democratic Party," Graham continued, "but before you Republicans start high-fiving each other, I have zero hope in the Republican Party — or any other political parties. The only hope for our nation is the Almighty God."
The famed evangelist also shared a photo of the massive event on his official Facebook page, citing Matthew 18:20 that states: "For where two or three are gathered together in My name, I am there in the midst of them," (Matthew 18:20).
As reported by Baptist Message, Graham then asked the crowd to participate in a three-part prayer. First, the audience prayed for the sins of the country, then they prayed for their personal sins, and lastly they prayed for the "sins of our fathers."
"The most important thing we can do is pray," Graham told the crowd.
Baton Rouge is Graham's latest stop on his Decision American Tour, set to visit all 50 states in 2016.
The purpose of the tour, as explained on the Decision America Tour's website, is to bring Americans back to Christian values.
"America is at a crossroads, and I believe we should take every opportunity to stand up for the things of God and His Word," the evangelist is quoted as saying on the tour website.
The website adds that the tour's purpose is "to preach the Gospel, and to challenge believers to take a stand and take action."
"[Graham will] be urging Christians to vote, to live out their faith in every part of their lives, and to pray for our nation just as Nehemiah cried out to God to rebuild the walls of Jerusalem and restore hope to His people," the website adds.