'Frozen' Songwriters Backtrack: Disney 'Does Not Have Policy' of Not Using God
'Frozen' Songwriters Backtrack: Disney 'Does Not Have Policy' of Not Using God
The Academy Award winning couple and co-writers of the soundtrack of the hit movie Frozen have backtracked on earlier statements they made that suggested Disney had a policy of being tolerant of almost anything in its movies except God.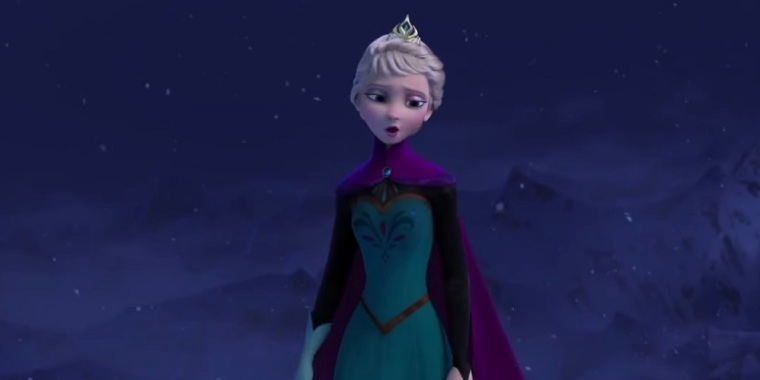 "That is completely misconstrued. We were talking about one instance where we were using the word 'God' in vain," Kristen Anderson-Lopez told Business Insider earlier this week.
Robert Lopez added that he and his wife had been addressing a nixed song line, "Couldn't keep it in, God knows I tried," which might have seemed that they were "using the Lord's name in vain."
Anderson-Lopez said that they had attempted to use that line in "Let It Go," before the studio asked them not to incorporate the lyric.
"That's what we were going to do and our collaborators felt that could be construed as using the Lord's name in vain, so we didn't put it in the movie," she explained. "...Disney does not have a policy of not using the word 'God' at all."
In an interview last month on NPR's Fresh Air show, Lopez told host Terry Gross that "Disney is not this sanitized place that you might imagine it to be."
"I mean, they hired Ashman and Menken after they did "Little Shop of Horrors," which was sort of the Avenue Q of its day. It was very campy and very kind of...a little off color and racy. And I don't think Disney has any problem with employing people who have, you know, done off-color stuff in the past," Lopez, who co-wrote the satirical Book of Mormon, said.
Anderson-Lopez noted, "It's funny. One of the only places you have to draw the line at Disney is with religious things, the word God."
"Yeah. You just can't," agreed her husband.
A confused Gross followed up with her guests, asking "You can't say the word 'God'?"
Lopez hesitated, "There was even a - well, you can say it in Disney but you can't put it in the movie," which his wife affirmed.
Gross later joked that parents "would probably prefer that their children sing (singing) hold it in, hold it in...Like hold it back because, like, sometimes you don't want kids to, like, let it go because they're just going to be like - they're so crazy as it is. Do you know what I mean? Like you want them to have a little bit of inhibition."
Anderson agreed with Gross' point but suggested a different message for the song that she saw as one she would share with her two children, who also sing on the Frozen soundtrack.
"That's true, but I think at the end of the day, letting - getting the message of don't allow fear or shame to keep you from being the person you should be, I imagine on a global level that's a good lesson for them to have before teenager-hood. If they've been living with fear and shame, and then it's really going to hit the fan."
Frozen has taken in $1,143,801,943 worldwide and as of last month, the soundtrack had sold over 2 million copies domestically. It also has surpassed The Lion King as the longest-running No. 1 soundtrack by an animated film with 12 weeks on the Billboard 200.