Fund Seeks to Raise $50K to Get Counseling for Devastated Wife of Christian DJ John Balyo Who Confessed to Raping 12-Y-O Boy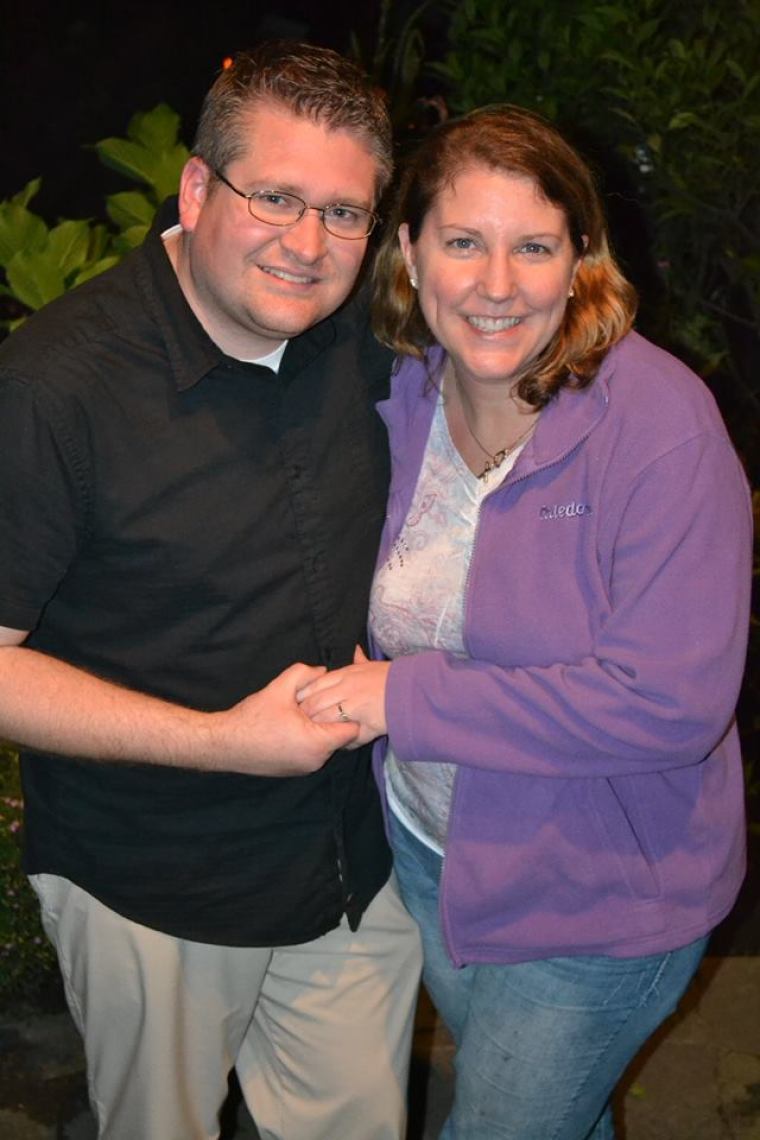 The devastated wife of former Michigan Christian radio host John Balyo, who confessed to raping a 12-year-old boy Monday after just seven weeks of marriage, may soon get counseling if a Youcaring fundraising campaign seeking to raise $50,000 is successful.
Balyo, who was arrested while at the Big Ticket music festival last Friday, confessed to raping the 12-year-old boy, according to a Calhoun County prosecutor at his arraignment in court Monday where he was denied bail and could now spend the rest of his life in prison.
According to a Facebook post by Amber Ployhar, the popular Christian DJ got married to his wife, Bethany, on April 25 and began a journey that was expected to be a period of bliss.
"Happy wedding day Bethany France and John Balyo! So excited for you! It will be a beautiful day! Can't wait to see pictures! Wish we could be there to celebrate!" wrote Ployar.
On June 20 when the DJ was arrested, however, the lives of Bethany and her young son were shattered, according to organizers of the fundraiser on Youcaring, which has raised more than $10,000 as of Friday evening.
"On June 20, Bethany and her son's world was turned upside down by unforeseen circumstances. A new bride of just seven weeks, this now single mom is experiencing something that no person should have to endure," notes a message on Youcaring.
"Bethany has always been the first one to reach out and help others, now it's our turn to help her and her son. Your generosity and compassion will help Bethany and her son with unexpected expenses, such as counseling, medical care, loss of income, Bethany's personal court costs and just everyday living expenses due to these tragic circumstances," it ended.
With 66 days left to go on the campaign, many well-wishers have been opening their hearts and their pockets to help the devastated mom.
"Praying for you and your family. I worked with John at camp for several years. My prayers are also with him, as Satan is alive and active and able to take hold of even the smallest of our temptations, no matter how strong we believe we are," wrote Katie who donated $100.
"Bethany, you have been on my heart from the beginning of this mess. I can't say I know what this is like, but I have been through a terrible tragedy myself and all I can say is: stay close to God. He will give you the strength to get through it all and He will send 'angels' in the form of lovely, godly people that will keep you lifted up. Please know we are praying for you. May God bless you beyond all you can imagine," wrote Laura E who also donated $100.