Funeral for 4 Siblings Murdered by Father in Michigan Home Set for Friday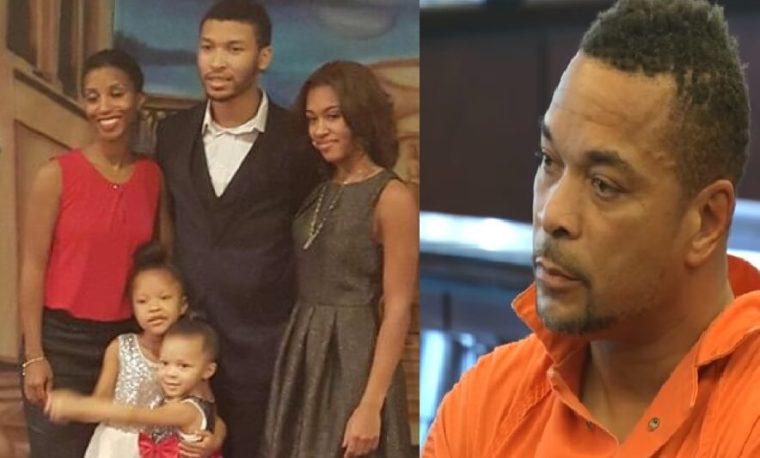 Four siblings murdered by their ex-convict father and stepfather who forced their mother to watch them die at their Michigan home on Sunday will be remembered at a funeral hosted by the Detroit First Church of the Nazarene in Northville where their family once worshiped.
The Detroit Free Press reported that Gregory Green, a 49-year-old who served 16 years in prison for fatally stabbing his pregnant first wife in Detroit 25 years ago, called 911 to report the killings of his own two children, Koi, 5, and Kaleigh, 4, and his stepchildren, Chadney Allen, 19, and Kara Allen, 17, at about 1:15 a.m. last Wednesday.
When police arrived and went into their home in Dearborn Heights they discovered Green's 39-year-old wife, Faith, in the basement bound with duct tape and zip ties, according to Press & Guide. Green allegedly cut her face with a box cutter and shot her foot before shooting the two older children in front of her. He also allegedly killed his biological children by asphyxiating them using exhaust from a car parked in the driveway of the family's home.
A staff member at The Detroit First Church of the Nazarene confirmed with The Christian Post on Tuesday that Faith and her children had attended the church in the past but could not confirm if her husband attended with them.
"Yes, they did attend here. She and the kids, they did attend here," the staff person said, explaining that Faith was not a member of the church.
While the staffer "did not know her personally," Faith and her children were known to attend church services and Sunday school at times.
"I do know the kids, when they were little, were in [children's programs,] but I do not know how many times they attended," the staffer added.
The current pastor of the church who is new didn't know the family; however, the previous pastor of the church did know Faith and her children.
The Oakland Press News reports that Chadney Allen Jr., the oldest victim of the tragic massacre, once belonged to the church youth group.
The funeral, which will be open to the public, will start at 10 a.m. on Friday, Sept. 30 while a private family hour will be held from 9 to 10 a.m.
Visitation will be held from 3 to 8 p.m. Wednesday and Thursday at O.H. Pye III Funeral Home in Detroit, which is handling the funeral arrangements free of charge.
The Wayne County Sheriff's Office told the Detroit Free Press on Friday that Gregory Green had been placed on suicide watch.
"The mental health division assigned his suicide watch," Wayne County Sheriff's Office spokeswoman Kelly Miner said in an e-mail to the Free Press. "At this time, Green is being properly housed and screened."
Green is being held at the Andrew C. Baird Detention Facility in downtown Detroit and it is unclear why he was placed on suicide watch.
He is facing four counts of first-degree murder in the death of his children and stepchildren along with six other felony counts in connection with the events at the family's home including torture, unlawful imprisonment and felonious assault.
The murders come 25 years after Green killed his then-wife Tonya Green who was seven months pregnant by stabbing her 10 times with a steak knife. Both Tonya and the unborn child died. Green's mother, Tommie Green, told the judge in a letter prior to her son's sentencing in 1992 that he wanted to take his life but she advised him against it.
"When (Gregory) called me after he stabbed Tonya, he said he wanted to die," Tommie Green wrote, according to the Free Press.
"I said not to do it because it wouldn't bring Tonya back and two wrongs will not make it right. He tried to kill himself anyway in jail," she added.
Tommie's letter was one of about a dozen sent in support of Green pleading for leniency, saying he was remorseful, displayed "good moral qualities," was a "very good Christian" and not a threat to society. His mother said he was "provoked" into the murder of his 23-year-old wife and is not a violent person. She begged the judge to give Green, the youngest of seven kids, "another chance at a new life," but he killed again.