Gateway Church Pastor Robert Morris Was at 'Heaven's Door' Before Thousands Prayed, Reveals Wife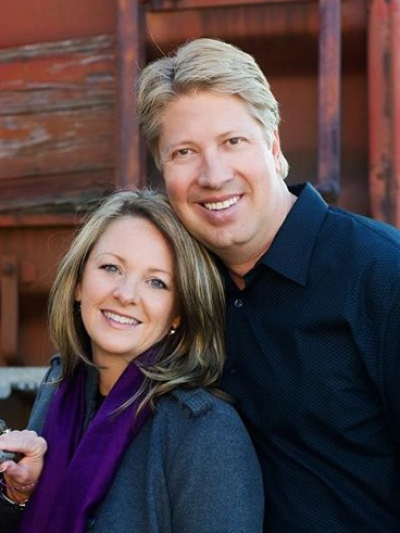 The wife of Gateway Church founder and pastor Robert Morris said her husband was at "Heaven's door" before miraculously pulling through a serious illness — proving that God hears the prayers of His people.
In a lengthy Instagram post, Debbie Morris revealed that her husband is on the road to recovery after suffering from internal bleeding Monday, but still "has a great deal of pain/discomfort."
"Prayer points: pain levels decrease, no infection, restful sleep," she said.
Gateway Church staff reported that Robert Morris, 56, began experiencing pressure in his abdomen Sunday night, just a week after undergoing a scheduled surgery to repair a double hernia. The senior pastor was subsequently airlifted to the hospital where doctors discovered internal bleeding, forcing them to perform emergency surgery.
During this time, Gateway Church members hosted a 24/7 social media prayer campaign. In total, 250,000 people in 45 countries united to pray for the pastor — and those prayers were answered, his wife said.
"On Sunday when we were waiting for the helicopter to arrive [Morris] realizing he was in serious trouble asked me to post on social media because he believes in the power of prayer," Debbie Morris said. "To give some context the paramedics had just told us they could not find a pulse and his blood pressure was too low to read. We were hours from a major hospital. We knew he was steps from heaven's door."
"Neither of us knew what to expect from social media," she continued. "We have been blown away by your care, your prayers and your love. In this instance God mobilized an army using social media. We knew our battle was bigger than we could fight on our own."
While Heaven seems "much farther away" and the crisis has been de-elevated, Debbie Morris asked for continued prayers as her husband still has "some real hurdles to overcome."
"Tears of gratefulness stream down my face as write," she wrote. "Thank you for storming the throne. I can't say 'thank you' strong enough. Your prayers mattered."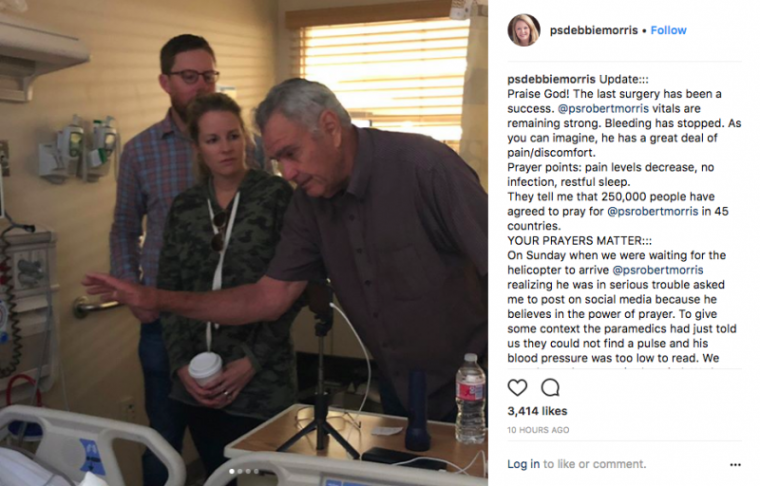 Church spokesman Lawrence Swicegood told the Star-Telegram that thousands of people posted prayers for Morris, while others attended prayer vigils or watched them online.
"It's unbelievable that not only our own congregants but churches and pastors from all over the world have been in touch with us, praying for Pastor Robert," Swicegood said. "It's been very touching."
On April 10, Gateway Church shared an update revealing that while the pastor is still in pain, doctors are "encouraged" by his progress.
"Please continue to pray that no infection develops, that his pain leaves, and that he continues to recover with NO more setbacks," reads the update. "The out pouring (sic) of prayer and love has blessed the Morris family so much."
Robert Morris planted Gateway Church in 1999. Today, the church has more than 39,000 active members meeting in multiple locations. The pastor is featured on the weekly television program, "The Blessed Life," and serves as chairman of the board of The King's University. He is the bestselling author of 11 books, including The Blessed Life, From Dream to Destiny, The God I Never Knew, and The Blessed Church.