Gay Muslims Face Rejection by LGBT Community in Wake of Orlando Shooting Massacre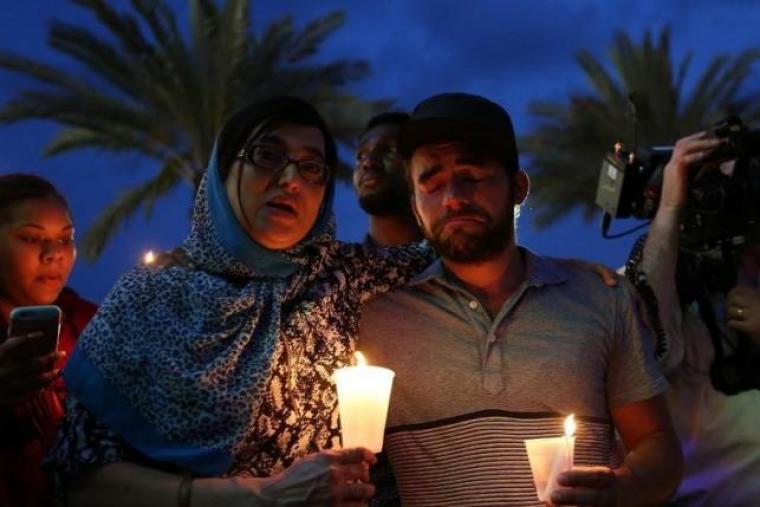 Gay Muslims say they are being rejected by the LGBT community amid the aftermath of the shooting massacre in Orlando, Florida, where 49 people were killed at a gay nightclub.
Reuters recounted the experiences of several gay Muslims who say their relationship with the LGBT community is changing given the revelations that the deadliest mass shooting by a single gunman in U.S. modern history was carried out by Omar Mateen, a Muslim-American who might have been gay, according to suggestions by his ex-wife and former classmate.
"The moment I introduced myself to someone who is also part of the (LGBT) community, she asked me what my nationality is and I said I am Afghan," Qais Munhazim, a doctoral political science student at the University of Minnesota, told Reuters about attending a vigil a day after the attack.
"Immediately her answer was, 'this is not the right time or place for you.' I went there trying to be among my own community, to grieve together with them. Even my grieving was questioned because of my identity," he added.
Munhazim shared that he has felt isolated as a gay Muslim in America.
"Coming (to America) I found that freedom but at the same time I definitely always found myself marginalized and discriminated because of my faith, because Islamophobia has been propagated by a lot of politicians in the U.S.," he said.
Mona Siam, a Jordanian Muslim woman who is also lesbian, shared similar concerns, noting that people find conflicts in her identity.
"I feel conflicted in the U.S. because I came here for safety and I feel like every part of my identity is being attacked," Siam said.
Daayiee Abdullah, a 62-year-old gay imam and Muslim activist in Washington, D.C. further elaborated on this clash of identities in a Los Angeles Times op-ed.
"Gay Muslims are sending me messages, confused and afraid," Abdullah shared. "I tell them, 'Don't let one event make you think there are thousands of them happening.'"
On the other hand of the scale, some gay Muslims shared that it is the local Muslim communities where they feel the hostility coming from.
"I've never felt any sort of hostility in Orlando," said Fahd Sadiq, whose boyfriend Juan Jose is in intensive care after the shooting. "But I have felt it from Muslims."
As Mateen's actions have been condemned by his family and Muslim groups throughout the U.S., an investigation is trying to determine whether his pledged allegiance to the Islamic State jihadist group shows that he had real links with terror cells.
Malik Gillani, another gay Muslim-American, shared his hopes following the shooting in an article for NY Daily News: "My wish as I mourn the lives lost in Orlando? Let all families hold their loved ones dear; and let our LGBT American Muslims live their lives with dignity, openly and freely."