Top US General Blasts Ted Cruz's Plan to 'Carpet Bomb' ISIS: 'America Doesn't Kill Innocents'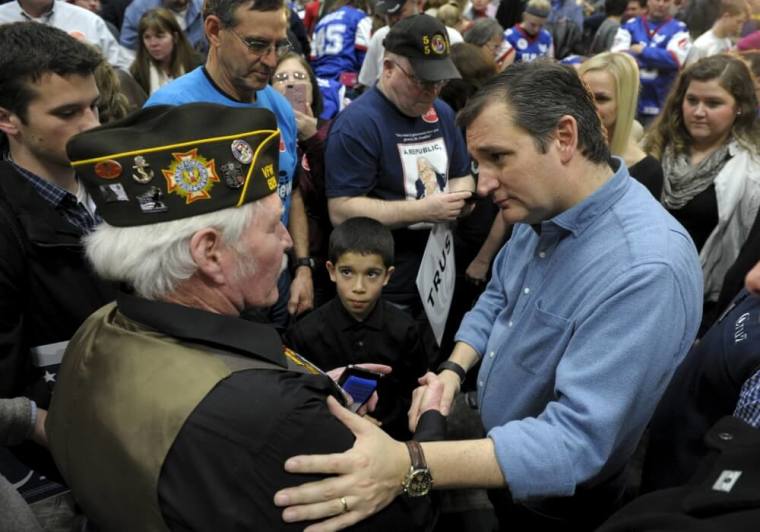 A top U.S. general slammed proposals by politicians, such as Republican presidential candidate Sen. Ted Cruz, to "carpet bomb" the Islamic State terror group, by insisting that the American military does not indiscriminately kill innocents.
"Indiscriminate bombing where we don't care if we are killing innocents or combatants is just inconsistent with our values," Army Lt. Gen. Sean MacFarland, who directs the coalition fighting IS in Iraq and Syria, told CNN on Tuesday.
MacFarland added that at a news conference from his Baghdad headquarters that the United States has "a set of guiding principles and those affect the way we, as professional soldiers, airmen, sailors marines conduct ourselves on the battlefield."
"We are bound by the laws of armed conflict. And you know at the end of the day, it doesn't only matter if you win, it matters how you win," he said.
While MacFarland did not name Cruz, the Texas Senator often used the exact phrase in his stump speeches.
"If I am elected president, we will utterly destroy ISIS," Cruz said in a December statement following the shooting massacre in San Bernardino, Calif., according to The Washington Post. "We won't weaken them. We won't degrade them. We will utterly destroy them. We will carpet bomb them into oblivion. We will arm the Kurds. We will do everything necessary so that every militant on the face of the earth will know if you go and join ISIS, if you wage jihad and declare war on America, you are signing your death warrant."
The United States and its broad team of international allies have been using air strikes against terror targets across Syria, and have aided ground troops in the region fighting against the Islamic militants, but so far President Barack Obama has refused to send American ground forces to engage in combat.
Cruz was asked to clarify his "carpet bomb" remarks at the December CNN Republican debate, when host Wold Blitzer asked:
"Does that mean leveling the ISIS capital of Raqqa in Syria, where there are hundreds of thousands of civilians?"
Cruz replied: "What it means is using overwhelming air power to utterly and completely destroy ISIS."
He added: "You would carpet bomb where ISIS is — not a city, but the location of the troops. You use air power directed — and you have embedded special forces to (direct) the air power. But the object isn't to level a city. The object is to kill the ISIS terrorists."
Obama has also slammed Cruz's suggestion, however, saying that what the United States needs instead is a "patient and disciplined strategy that uses every element of our national power."
"The world will look to us to help solve these problems, and our answer needs to be more than tough talk or calls to carpet bomb civilians," Obama said in a speech in January, as reported by The Hill.
"That may work as a TV sound bite, but it doesn't pass muster on the world stage."
Cruz recently celebrated his victory in the Iowa caucuses on Monday night, and thanked God after he captured 28 percent of the Republican vote, with rival candidate Donald Trump coming in at second place with 24 percent, while Florida Sen. Marco Rubio took 23 percent.