Georgia Allegedly Fires Christian Public Health Expert Because He Believes Homosexuality Is a Sin and Evolution Was 'Created by Satan'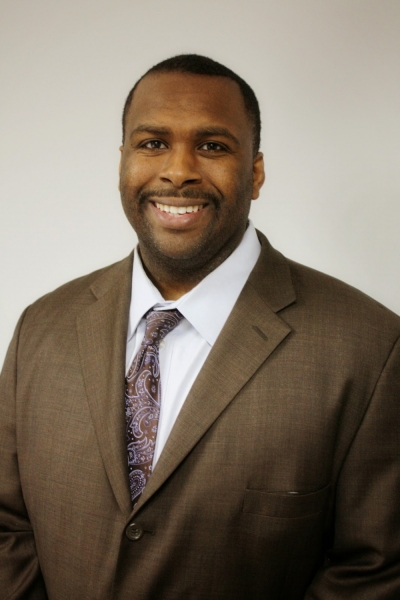 Eric Walsh, a Christian public health expert and lay preacher, is accusing Georgia's Department of Public Health of religious discrimination and retaliation after officials there rescinded a job offer because he believes homosexuality is a sin and evolution is a "religion created by Satan."
The Atlanta Journal-Constitution reported on the case on Tuesday and the Liberty Institute noted in a release that they, along with attorneys at Parks, Chesin & Walbert, had filed a complaint with the U.S. Equal Employment Opportunity Commission on Walsh's behalf.
According to the Liberty Institute, Walsh's faith first became an issue earlier this year while he worked as the public health director for the city of Pasadena, California.
Walsh, an accomplished public health expert, was invited to be the commencement speaker for Pasadena City College's class of 2014. Some students, however, reportedly objected to his selection and highlighted videos of his sermons online and complained to the school about his religious views. The controversy forced Walsh to withdraw from the commencement ceremony and he was placed on leave from his job.
According to the Pasadena Star-News Walsh resigned in late May, "following controversial comments he made in Seventh-day Adventist sermons posted online. The sermons condemned homosexuals, Muslims, Catholics, popular culture, Darwin's Theory of Evolution and other groups and ideas."
In a recent sermon, however, Walsh called the episode a witch-hunt.
"When they went online to find things to damage my reputation or to cause the school to maybe not choose me, what they found wasn't any scandal, there was no embezzlement there was nothing like that, it was just a lot of sermons," he said. "They just took little snippets and, of course, by taking them out of context and framing a new context, they really were able to frame me as a very terrible person. I was called in the papers a bigot, I was called a homophobe, I was called all kinds of names that weren't true."
"I am a devout member of the Seventh-day Adventist Church," Walsh noted in his statement of support filed with his official charge of discrimination with the EEOC. "And, as a part of my sincerely-held religious beliefs, I believe in expressing my faith. My faith is important to me; I regularly speak about my faith at churches and religious conferences."
According to the Liberty Institute, Walsh applied for the district health director position with the Georgia Department of Public Health while he was on leave in Pasadena, and was forthcoming about his religious views and the controversy there.
"During my interview with the state of Georgia, I volunteered information about the situation generated by students complaining about my religious views so that the state would be aware," said Walsh. "In addition, my previous employer spoke directly to senior officials with the Georgia Department of Public Health to explain what had happened with Pasadena City College."
According to the Liberty Institute, Walsh was hired for the position of district health director, state of Georgia Department of Public Health, contingent on a routine background check.
On May 16, a day before he was supposed to start his first day on the job, "the state of Georgia Department of Public Health terminated Walsh in an email because of his religious beliefs," said the Liberty Institute.
"Officials were caught on voicemail laughing about the cold manner in which they would fire Walsh," the Institute noted.
"When two state of Georgia officials called Walsh to tell him of his termination, they were unable to reach him and had to leave a voicemail. At the end of the call, they must have pressed the wrong button and didn't hang up — inadvertently recording themselves laughing about terminating Walsh's position and the deliberate lack of human warmth with which they planned to do so," noted the release from the Liberty Institute.
"Their words include 'cold' and 'you're out!' followed by laughter," it continued.
"No one should be fired for simply expressing his religious beliefs," said Andrew Coffman, partner in the law firm of Parks, Chesin & Walbert and a Liberty Institute volunteer attorney. "In America, it is against the law to fire an employee for expressing his religious beliefs, especially when that expression takes place at church. This kind of religious intolerance by an employer has no place in today's workforce."
Listen to the voicemail left for Walsh here.