Georgia Woman Charged With Murder After Allegedly Killing Baby With Abortion Pill; Devastated Family Asks for Prayers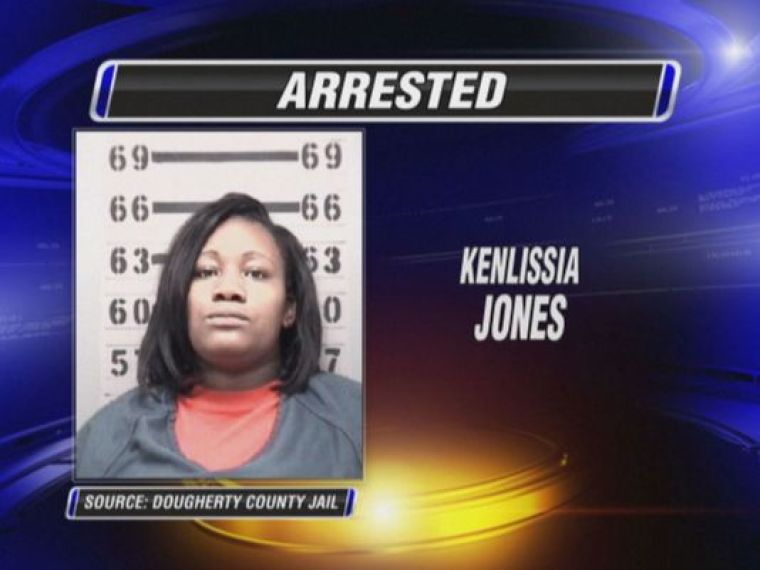 Update: Update: Dougherty County District Attorney Greg Edwards issued a statement on Wednesday saying he dropped a malice murder charge against Kenlissia Jones, although she still reportedly faces a misdemeanor charge for possession of a dangerous drug.
"Georgia law presently does not permit prosecution of Ms. Jones for any alleged acts related to the end of her pregnancy," the prosecutor's statement said.
The family of an East Albany, Georgia, woman charged with murder for allegedly taking an abortion pill which resulted in the premature birth and subsequent death of her son on Saturday are now calling for prayers as they grieve the boy they never even knew existed.
Kenlissia Jones, 23, was arrested Saturday on charges of malice murder and possession of a dangerous drug after police discovered that she took the abortion pill Cylotec while five months pregnant to "induce labour." She is being held at the Dougherty County jail and her devastated family is leaning on their faith as they try to come to grips with what happened.
"At that point, we didn't even know she was pregnant. And so, my first real reaction was like, why she keepin' it away from us?" Jones' brother, Rico Riggins, told WALB on Tuesday. "We're coping the best we can. We're hoping we get a lot of prayers. I don't want anyone to be mad or upset with my family. At the end of the day, we are doing the best we can."
District Attorney Greg Edwards announced Tuesday that he's still in the process of reviewing the case, which he described as complicated. As of Wednesday, Jones was still charged and Edwards said that he will work quickly to take the case to a grand jury after properly evaluating both local and federal abortion laws.
"Right to life; abortions — who makes those decisions?" Edwards asked. "It is an issue that, again, has a lot of particular issues that we are going to need to evaluate."
Police were alerted about Jones' case by a hospital social worker who told them a heartbroken Jones had admitted to taking four pills she bought online after splitting up with her boyfriend. A neighbor reportedly drove the five months pregnant Jones to the hospital and delivered the baby boy in the car on the way there. The baby died after 30 minutes of being inside the hospital.
"Once she took those pills, from the way I'm understanding it, she was in a world of hurt for a while," Riggins said. "We lost what would have been a nephew for me and everything and then, my sister."
The case has reignited a national debate on abortion and it has raised many questions about Georgia's feticide and abortion laws.
"Those are the issues that we're trying to unravel," said Edwards. "We're looking as best we can at what's going on with the investigation and the law."
Edwards could not be reached for comment.