German Church Transforms Into Synagogue; First Jewish House of Worship in Brandenburg Since 1938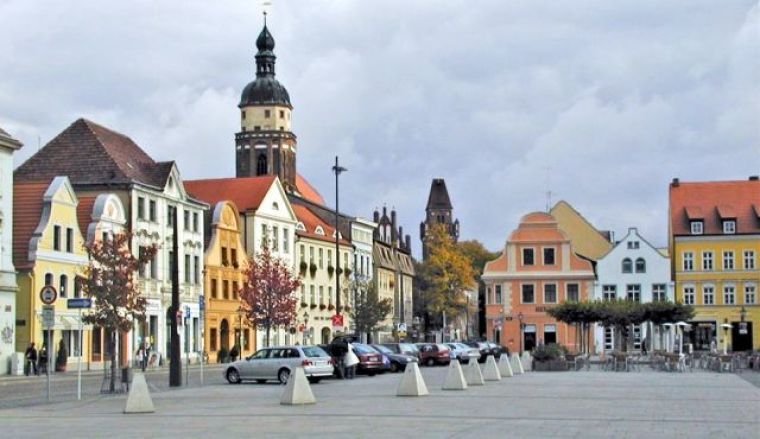 A former church is being turned into Germany's first synagogue in the state of Brandenburg since 1938.
During a ceremony on Sunday, the key to the former evangelical parish Schlolsskirche, or "castle church," in the city of Cottbus, was handed from Christian leader Ulrike Menzel to the Jewish Association of the State of Brandenburg. A formal dedication ceremony for the synagogue will be held on Holocaust Remembrance Day, Jan. 27, 2015.
"It's wonderful to see this house or worship returned to its intended use," said Menzel during the ceremony, according to Harretz, which cites the Nordkurier online newspaper. The building had been used for social and communal events during the past few years.
The Nov. 2 ceremony took place 76 years after Kristallnacht, or the "Night of Broken Glass," a Germany-wide program in which Jewish property and synagogues were destroyed, including one in Cottbus, where a department store stands in its place today.
The state of Brandenburg contributed the full purchase cost of the property, $730,700, and will also pay $62,400 per year for maintenance costs on the building. The Jewish community agreed to use the former church for the next 25 years.
The first recorded settlement of Jews in the Cottbus area was in 1448 with the first Jewish house of prayer being established almost four hundred years later in 1811, according to Harretz. At that time, there were just 17 Jews living in the city, and in 1902 a larger synagogue was established that was burned to the ground by Nazis on Nov. 9, 1938.
The Jewish community reestablished itself in Cottbus in 1998, and today there are 350 members who live in the city, all from the former Soviet Union.