Exploring Germany's Refugee Crisis: Cologne Sex Attacks to Vetting System (Interview) (Pt. 1)
'Fortress Europe' Is Over, but No Time for Hysterics, Says German Expert on Refugee Migration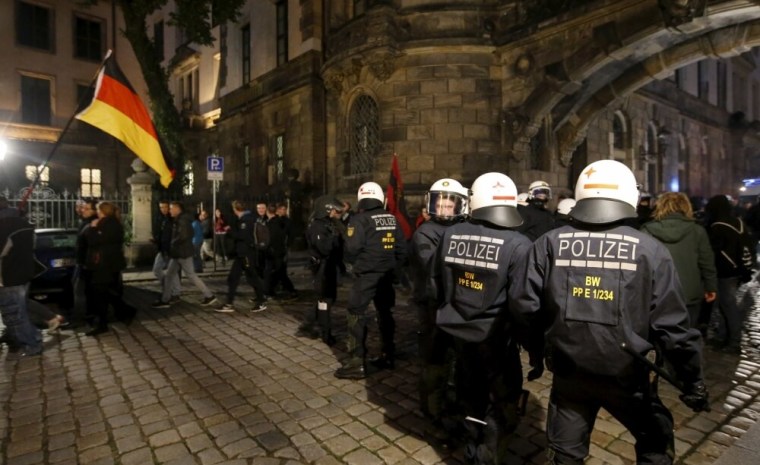 "We have a lot of problems, but they come along with globalization. There is no Fortress Europe anymore," she said, and warned that media often seeks for black and white depictions, when the reality is "all gray."
Concerns and debates surrounding the refugee crisis have stirred in America as well, with a main point of discussion being how well America's vetting system can keep citizens safe. Weiss noted that the situation in the United States is very different, both because of America's geographical location, and its tighter border patrol policies.
She pointed out that in Germany and across a number of EU states, the Schengen Agreement has created a borderless area where people are free to move without being stopped. This means that a great deal of border control responsibility falls on countries that have an outer border and deal with the influx of refugees crossing into Europe, most notably Italy and Greece.
Still, Weiss said that Germany has federal police who look after the protection of the national border, and are involved in registering incoming people.
"But for those who are not registered on the German border coming in from Austria, also the police and the federal system take care of it. There is also a federal office for migration and asylum seekers, which is processing the asylum applications. As in all federal states, that makes for a lot of trouble when these systems come into stress," she explained.
"So indeed we have a situation at the moment where its not quite clear who was really registered, or who was already registered at the European border, or registered within Germany, and so you have double, three-fold registrations here," she continued.
Weiss said that the fingerprints system has been experiencing difficulties, because there are three different systems which seemingly don't cooperate.
Authorities are trying to rearrange the system to make it more efficient, she added, and noted that there are also attempts to come up with asylum passports, which will address the issue of people, many from North Africa, coming in with seven to eight different identities, which she said is problematic and raises feelings of insecurity.
Weiss identified one major problem when it comes to dealing with refugees convicted as criminals in Germany, pointing out that there are as close to 10-15,000 people from North Africa who are facing prosecution, but many of them are minors. She said that the German system is "not for punishment, but for reconciliation and reintegration."
Another issue is that the home countries of many of the convicted criminals, including Tunisia, Algeria, and Morocco, are not forthcoming in taking back those people.
"No one has an answer what to do with them" if the legal process demands that they be sent back, she added, but "those countries where they come from refuse to take them home."
Weiss noted that France and other neighboring countries in the EU are facing problems that are "more or less the same."
"Especially because of their colonial heritage, France has a lot of migrants from North Africa, who they were never really able to integrate," she pointed out. She said that many of those migrant youths are facing struggles in the job market, which leads to discontentment with society, and they take up a path of drug selling, street-style burglaries, and other crimes focused on daily survival.
The European politics expert noted that due to the financial crisis, there have been some budgetary constraints in Germany, which has led to problems such as police not always having the necessary equipment they need to do their job.
"We are faced in Germany with this kind of complacency with regard to our inner security. We need police that is well equipped, we need a judicial body that can put through these trials quickly," she added.
As for the terror attacks that shook Europe in 2015, most notably the Islamic State shootings and bombings in Paris in November, where 130 people were killed, Weiss said that the vast majority of refugees are fleeing their homelands to escape precisely such violence.
Weiss concluded that German and European politicians need to face up to the realities of the crisis.
"We have to admit that we have to deal with this trouble, we can't sit and hope that that trouble will go away. The idea of a fortress Europe is an illusion," she said.