'Ghost Ship' With 8 Dead N. Koreans Washes Up in Japan During 'Unified Korea' Flag Announcement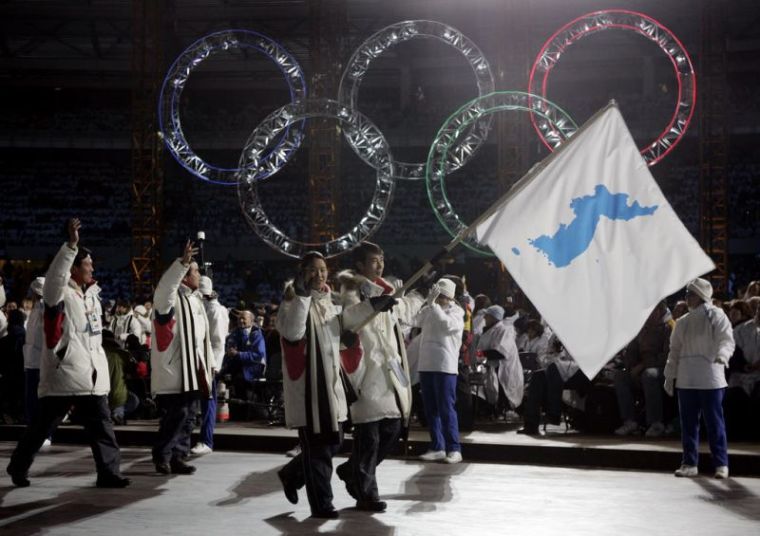 While news of North and South Korea agreeing to march under a "unified Korea" flag at the upcoming Winter Olympics has sparked hopes for peace, a grim reminder of the harshness of life in the North washed up on the shores of Japan in a "ghost ship" that contained eight skeletal remains.
AFP reported on Tuesday that coastguards in Japan found the decomposing corpses of seven men inside the wreckage of a ship that washed up in Kanazawa, with the remains of another man discovered 50 feet from the boat.
Senior police official Hiroshi Abe said that "it is difficult to identify the bodies as they had begun to decompose."
While Abe said it is yet to be confirmed that the boat came from North Korea, CNN said police also found a badge with the likenesses of North Korean leaders Kim Jong Il and Kim Il Sung inside the boat, along with a cigarette box with Korean letters.
As many as 113 suspected North Korean vessels dubbed "ghost ships" washed up in Japan in 2017, carrying the decomposing bodies of 43 people.
The victims are believed to be mostly fishing crews driven by hunger and desperation further out into the sea between the Korean Peninsula and Japan.
Several North Korean defectors spoke last year about the extreme poverty and starvation gripping many citizens under Kim Jong Un's regime. Christians suffer heavily there too, and are often sent to prison camps or executed if their faith is discovered.
The discovery of this year's first ghost ship coincides with news that North and South Korea will march under the same flag for the opening of the Winter Olympic games, which will take place between Feb. 9–25 in Pyeongchang, South Korea.
BBC News reported that the two countries will also field a joint women's ice hockey team.
While the apparent thawing in relations means that the cross-border road between the two nations will be opened for the first time in two years, some, such as Japan's Foreign Minister Taro Kono, have warned against North Korea's sudden "charm offensive."
"It is not the time to ease pressure or to reward North Korea," Kono said, according to Reuters.
"The fact that North Korea is engaging in dialogue could be interpreted as proof that the sanctions are working," he added, referring to heavy international sanctions against the North.
Just last month Kim Jong Un was still issuing grave warnings against the United States, and said during his New Year's Day speech that his country has the capability to hit U.S. mainland with nuclear weapons.
"The entire United States is within range of our nuclear weapons, and a nuclear button is always on my desk. This is reality, not a threat," Kim said.
"This year we should focus on mass producing nuclear warheads and ballistic missiles for operational deployment," the North Korean leader added. "These weapons will be used only if our security is threatened."