Girls Season 3 Spoilers News: Trailer Released But HBO Premiere Date, Cast Rumors, Plot Lines Remain Secret
There is still a good amount of mystery surrounding "Girls" Season 3, with the show's creator, producer, director and star Lena Dunham still refusing to tell when the next season will premiere. She has also been secretive over new plot directions for the next season of the hit show.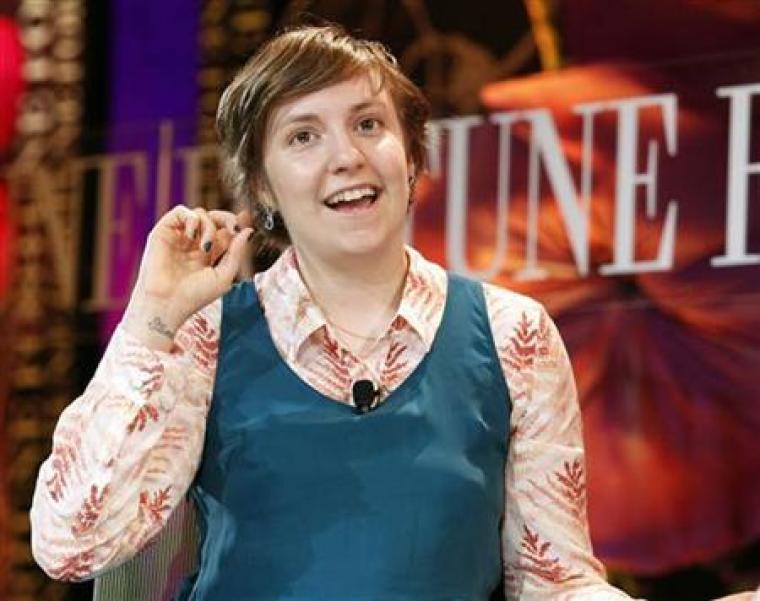 However, executive producer Jenni Konner let it "slip" (if it can even be called that) to the Wall Street Journal  that the next season would "focus on financial stability."
But aside from this not-so-juicy revelation and earlier announcements that Michael Zegan and Felicity Jones are set to star in the acclaimed comedy-drama next season, Dunham's kept the details cryptic, illustrated no more aptly than in her latest 30-second photo-montage advertising season three.
Essentially an Instagram slide-show, viewers are treated to some arty stills of "Girls" signs and then shots of the Adam, Marnie, Hannah, Elijah, Ray, Shoshanna, Jessa mugging, smiling, and ignoring the camera.
The storyline's at the beach and there's various shots of characters in swimsuits and sunglasses, at the pool table, and with bottles of alcohol, all seemingly intending to invoke youth, immaturity, summertime and nostalgia — albeit a type that Girls fans immediately recognize as the cringe-inducing kind.
Notably absent from the "trailer" is dialogue, meaning any (unreliable) speculation is left to interpreting body language and who is with who in a still.
Girls, or rather its cast, will hit the silver screen again at next month's Emmys.
The show has received Emmy Award nominations for Outstanding Comedy Series and Outstanding Casting for a Comedy Series and two for Dunham herself as Outstanding Lead Actress and Outstanding Director for a Comedy Series.
Here is a Girls Season 3 teaser trailer offering a preview of the hit HBO shot: