God Is Not Your Puppet, Says Pastor Craig Groeschel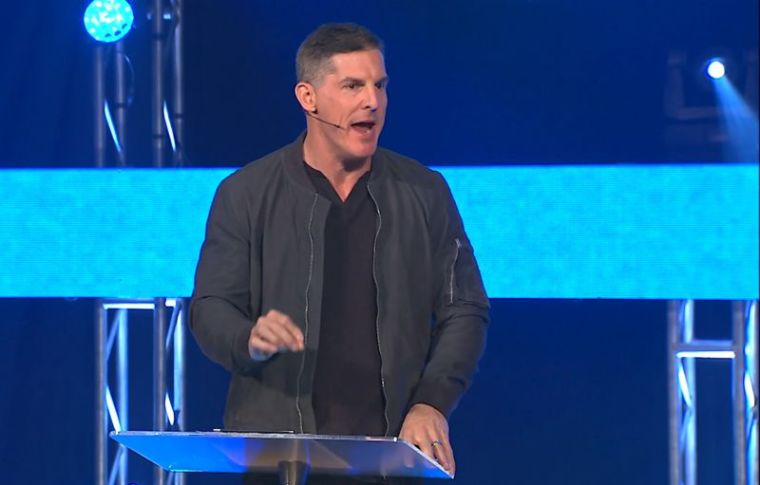 Pastor Craig Groeschel, senior pastor of Life.Church, has started a new series, "I Want to Believe, But…," to address difficulties some have in believing in God. In the series' first sermon on Sunday, the megachurch pastor dealt with the notion that God should give us exactly what we want and when we want it.
"God is too big to be a puppet of mine," he stressed.
Some believe in God and others don't, but there's "a newer category of people that are saying, 'I wanna believe in God but I'm struggling to,'" the popular pastor said as he introduced the series to the congregation on Sunday, the 21st anniversary of the church.
There are many who think they are rejecting God but they are actually not rejecting the true God, Groeschel explained. What they're doing is "rejecting a distorted view of who God really is."
Since we live in an "on-demand" world, where we want everything now, we expect the same from God, the pastor added, explaining that when we pray to an "on-demand" God, we want the exact results as we want and we want them now. And when we don't get the answer in this fashion, we think maybe God is not all powerful or good.
But that's a distorted view of God, he underlined. "On-demand God doesn't exist."
To understand God correctly, we have to see where we fit in the "grand narrative of Creator God, creation and all of eternity," Groeschel told thousands of listeners at his church in Edmond, Oklahoma, and many more watching online. "God doesn't exist to serve us. We exist to serve Him," he said, adding that we are not the main characters in the Bible.
"God is the Creator and we are the created. He is the Potter and we are the clay. He is the Lord and we are His servants."
"If God is not an on-demand God, then who is He?" Groeschel asked, and then answered that there are three things about God we need to embrace.
One, "God's heart is always loving," the pastor shared.
If you are a parent, you know there's never a time when you do not love your children, he said. But there are times when you don't do what they want you to do, even though you have the power to do it, he added. God does likewise.
Groeschel then quoted Romans 8:35, "Who shall separate us from the love of Christ? Shall trouble or hardship or persecution or famine or nakedness or danger or sword?" Verse 37 reads, he added, "No, in all these things we are more than conquerors through him who loved us."
Jesus proved His love for us when He died on the cross for us, the pastor explained.
Two, "God's ways are always higher."
So many times we can't explain why something bad happened, he admitted, and referred to Isaiah 55:8, "'For my thoughts are not your thoughts, neither are your ways my ways,' declares the LORD."
Three, "His presence is always enough."
When you become a fully committed follower of God, that means you're really seeking Him first, the pastor explained, and you want your life to count eternally. Then you realize the presence of God, and you don't have to worry what will happen to you because you know God is with you, he said.
Groeschel quoted Psalm 23:4, "Even though I walk through the darkest valley, I will fear no evil, for you are with me; your rod and your staff, they comfort me."