Brian Houston: Why Hillsong Doesn't Sing 'Shout to the Lord,' 'Oceans' Anymore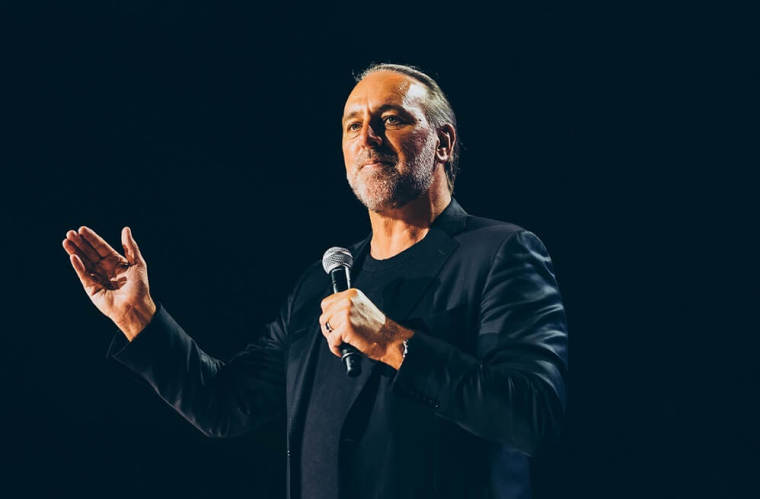 Hillsong Church Senior Pastor Brian Houston revealed on Friday that his multi-site megachurch based in Sydney, Australia, rarely – if ever – sings the notable contemporary Christian songs "Shout to the Lord" and "Oceans."
In a speech given at the Catalyst Conference in Atlanta, Georgia, Friday morning, Houston centered his remarks on the need for churches to be innovative and spontaneous.
"When it comes to influence, predictability is our enemy. Because you never get influence from doing things the way they've always been done," said Houston.
"You get influence from creating new ways. Stepping out, taking risks. Hoping people will see that there's another way of doing this."
On things that can be changed regarding worship and the church, Houston gave the example of musical selection for services at Hillsong.
"Over the years we've dared to do things differently. We've dared to take some risks. There are certain things like the Word of God that's unchangeable," continued Houston.
"You may be shocked to hear we don't sing 'Shout to the Lord' anymore at Hillsong Church. It's not 1993. If you come all the way to Australia and you hope to hear 'Shout to the Lord,' your chances are slight. We don't even sing 'Oceans' much anymore."
Houston went on to note he likes "that new songs are written that bring new life and freshness. I love the creativity that goes along with it. I love the creativity at a conference like here at Catalyst."
"Thank God for spontaneity. Thank God for innovation. Thank God for creativity," stressed Houston. "Spontaneity is our friend in the church."
Houston's remarks were part of the Catalyst Conference, a multi-day event held from Wednesday to Friday with the theme being "Uncommon Fellowship."
"It's common in our culture to sort, divide, and exclude. To look out for ourselves, make it at all costs, and leave others in our wake. But Jesus is building something uncommon," stated Catalyst on its website.
"For the Catalyst leader, uncommon fellowship tells the story of our family. Uncommon fellowship possesses the strength of our witness, bears the heart of God, and provides a signpost of the Kingdom to come."
In addition to Houston, other notable speakers at Catalyst Atlanta included Andy Stanley, pastor of the Atlanta-based North Point Ministries; Craig Groeschel, founder and senior pastor of LifeChurch.tv; Mark DeYmaz, founder of the Mosaic Church of Central Arkansas; and hip-hop and spoken word artist Propaganda.
Houston's comments on how the church should engage society comes as the New York City campus of Hillsong finds itself outgrowing its current facilities.
Hillsong NYC Pastor Carl Lentz posted a photo last month on Instagram showing hundreds of people waiting in line to try and make it into one of his church's worship services.
"Last night, hundreds of people couldn't get into our first service. So they waited two hours to be a part of the 'second' one ... who knows, perhaps someday soon we will have our own building," wrote Lentz in the post.
"Special thanks to our staff of 18 people, that do more and carry more and graciously accept the love and complaints of people who will never know just what this road is like! You are the greatest."