Thousands of Church Leaders Gather for 'Uncommon Fellowship' at Catalyst Atlanta 2016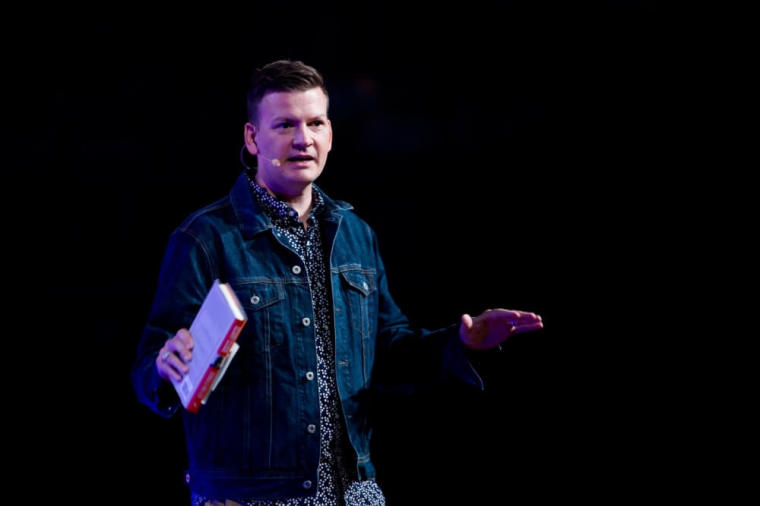 DULUTH, Georgia — Thousands of church leaders from various denominations across the country have gathered for the annual three-day Catalyst Atlanta conference and will be equipped with advice on what concrete steps they can take to help build racial unity in their communities and unite together as one Church under Christ.
Over 7,000 people are expected to attend the 17th annual multi-day conference held at the Infinite Energy Arena, which began on Wednesday and is designed to help strengthen a young generation of church leaders.
The conference features addresses by a large group of ethnically diverse religious leaders, authors and other prominent Christians including Andy Stanley, Craig Groeschel, Derwin Gray, Soong-Chan Rah and many others.
While Catalyst strives to promote attributes of leadership, courage, creativity, change and unity, the theme of last year's conference was "Awaken the Wonder," which focused on the creativity aspect. But this year's event is focusing on the attribute of unity, with its theme being "Uncommon Fellowship."
"The Scripture talks about [the ancient Greek word] oikos, which is a household and a family. A family may not always agree but at the end of the day they are still family. That is the fellowship part," Catalyst Executive Director Tyler Reagin, a former pastor at a campus of North Point Community Church, explained during a Wednesday interview with The Christian Post.
"The uncommon part is the phase where the Church was saying that 'we are colorblind,' that was the '80s and '90s, which is just not great theology," he continued. "At the end of the day, God created these things. He created different races, different cultures, different backgrounds. What is uncommon about the unity of Christ is that it takes all those uniquenesses and masterpieces that He has created within us and He unifies them and makes them beautiful. It is a really uncommon thing."
On Wednesday, attendees participated in various "lab" sessions in which they listened to a number of speakers who have first-hand experience in dealing with unification issues.
"That is why I love what we get to do. I am not an expert on it. I don't necessarily have all the answers for it, but we are going to bring in people who are living and breathing and thinking about this all the time to try and help us walk through it and navigate it," Reagin told CP. "To tell you the truth, we are walking into this conversation going, 'God, we feel like you called us to talk about it. We feel like we got some good case studies and insights and ideas and principles, and we really need you to help speak to us and give us wisdom on this because it is so important right now."
Among the speakers who spoke on Wednesday was Gray, a former NFL player and founding pastor of the successful multi-racial Transformation Church in South Carolina.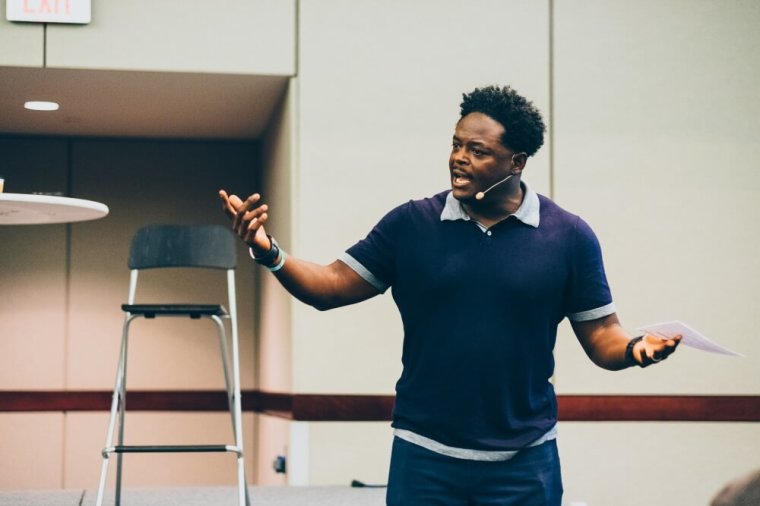 In particular, Gray outlined seven tips for becoming "high definition" leaders who are looking to build racial unity in their own churches and communities.
Among the tips Gray outlined was the need for church leaders to "develop diverse leadership teams," which means putting people of different races in positions of power in the church, not just simply putting African-Americans in charge of the music.
Additionally, he stressed the need for church leaders to develop within their congregations a "cross-cultural competency," which will allow for tough conversations about racial stereotypes and other racial issues to take place within the church and help the congregants of different ethnicities and cultural norms understand each other's points of views and experiences.
"If you are not having difficult conversations, you are not really pursuing multi-ethnic ministry," Grey said. "Subway cars in New York City are diverse, but no one talks to each other. … What the Gospel allows you to do is give each other grace. If you are not having these conversations, you are not really intentionally pursuing this and it is difficult, and it is awkward, and It is hard."
Racial unity is not the only area of unification that Reagin says will be addressed at the conference. Reagin said that another area where unity is needed is within the Church itself, suggesting that interdenominational theological disagreements on small issues is keeping the thousands of churches around the world from coming together as one Church.
"We have lost the art of civil discord. Nobody knows how to disagree and still love each other," Reagin told CP. "That is a very interesting scenario where it doesn't seem that we, as a Church, are very good at because there is something very personal with the relationship, with style or format or whatever, that we lose a little bit of our ability to see clearly because we are so connected to a format and connected to a style."
"My heart and belief really is that if we can stay centered on the belief that Jesus died and rose again, then we just try to stay there as much as we possibly can," Reagin added. "When we get down into expression and we get down into style and we get down into places where disagreement starts coming around, I think the biggest answer in that scenario is to recognize disagreement."