Colorado College Tells $25k Donor Nameplates Can't Include 'God, Lord, or Jesus' or Bible; 'Hell, Whiskey' Allowed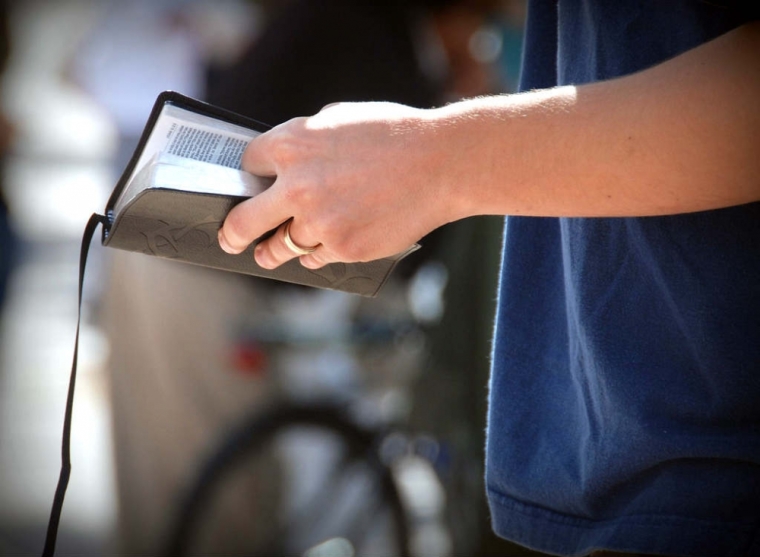 A former student has filed a lawsuit against a Colorado university after being told he cannot inscribe Bible verses or the words "God, Lord or Jesus" on a nameplate for his $25,000 donation. The school, however, allowed others to engrave words like "hell" and "whiskey" on their nameplates.
Michael Lucas, a student and football player, gave $25,000 in donation to Colorado School of Mines in Golden for a personalized nameplate placed on a football locker in a newly constructed athletic facility. He wanted to inscribe Colossians 3:23 and Micah 5:9.
The verses read: "Whatever you do, work at it with all your heart, as working for the Lord, not for human masters," and "Your hand will be lifted up in triumph over your enemies, and all your foes will be destroyed."
However, the school said it cannot engrave the Bible reference – a prohibition that it introduced after receiving Lucas' request, according to Natalie Decker of Alliance Defending Freedom, who is representing Lucas.
"They gave no restrictions at all, not even any guidelines of any kind, about what types of messages Mike and other donors were allowed to include on these nameplates," OneNewsNow quoted Decker as saying.
To refuse Lucan his request, the school put a restriction saying nameplates cannot include the words "God," "Lord," "Jesus," or references to verses containing those words, citing the First Amendment and the school's anti-discrimination policy.
"They claimed that it would violate the university's anti-discrimination policy. Ironically, that policy prohibits the school from discriminating on the basis of religion, and that's exactly what it did to Lucas," Decker said.
The school has installed Lucas' nameplate, but only with the content of Micah 5:9 without the reference: "Your hand will be lifted up in triumph over your enemies, and all your foes will be destroyed."
The school has, on the other hand, approved nameplates for other donor that include, "Give 'Em Hell!" and "Take your whiskey clear," Lucas' lawsuit points out, according to The Associated Press.
"The plaque is obviously the work of the donor, not the university," Richard Collins, a law professor at the University of Colorado, was quoted as saying. "The university just way overreacted to the content of this."
"The Mines community is made up of many faiths and beliefs and we aim to foster a supportive and inclusive university environment," Karen Gilbert, a school spokeswoman, said in a statement.