'God's Not Dead' Director's Next Film 'God Bless the Broken Road' Based on War Widow's Struggles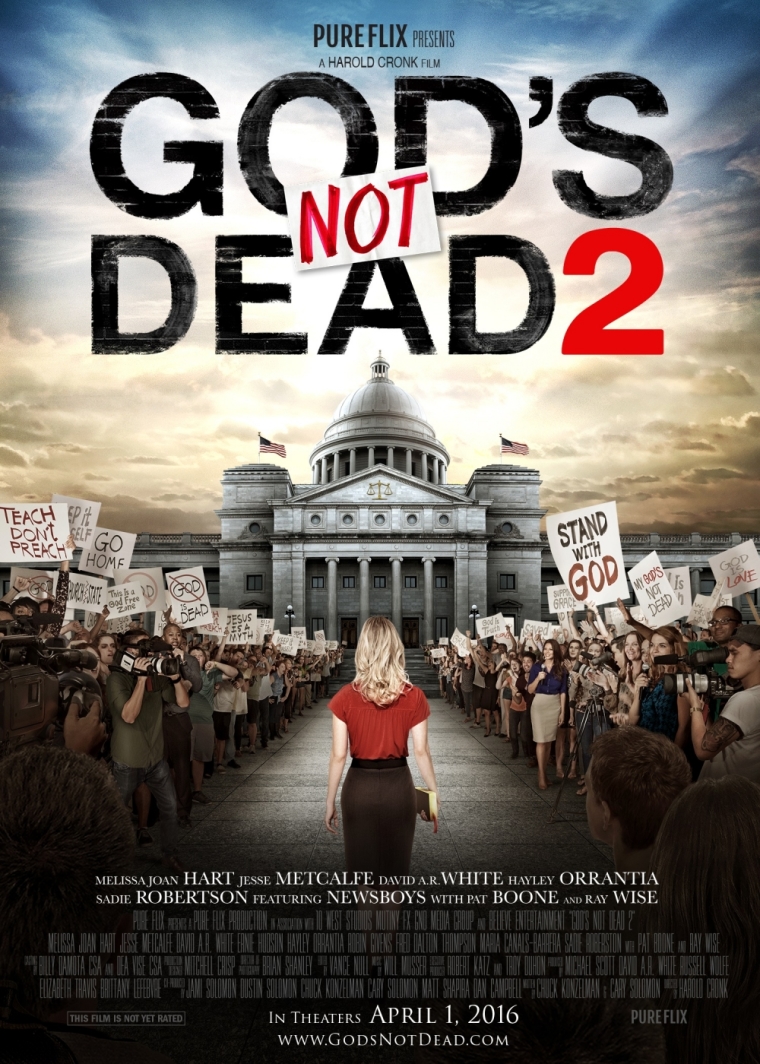 Harold Cronk, the director behind the commercially successful "God's Not Dead" film and its newly released sequel, has announced that his next faith-based film will be titled "God Bless the Broken Road," about a young mother who loses her husband in the war in Afghanistan.
Deadline reported on Wednesday that the film is inspired by the Nitty Gritty Dirt Band song title of the same name, and is set to be produced through Cronk's 10 West Productions, along with Great Basin Entertainment and A Really Good Home Pictures.
The plotline reads: "'God Bless the Broken Road' will tell the story of a young mother who loses her husband in Afghanistan and is struggling to raise their young daughter in his absence. The Nitty Gritty Dirt Band song (covered later successfully by Rascal Flatts) talks about finding true love after a lifetime of making the wrong decisions."
According to the report, the upcoming film will seek to combine elements of faith, country music, stock car racing, and pay tribute to American servicemen and women defending the country.
"I felt it was important to show someone in a crisis of faith in the face of overwhelming loss," Cronk said about the film, which is set to be shot in Manistee, Minnesota, and Grand Rapids, Michigan, with a theatrical release date expected late 2016 or early 2017.
Cronk's "God's Not Dead" movies have stirred controversy for exposing what they portray as persecution of Christians in America, dealing with cases of freedom of speech and freedom of religion.
"God's Not Dead 2" presented a fictional case of a high school teacher who answers a question about Jesus in class, leading to passionate court battles.
The plotline prompted some atheists, such as Hemant Mehta of The Friendly Atheist blog, to accuse the film of portraying "fake Christian persecution."
"In real life, even atheist groups wouldn't blink over this. They sure as hell wouldn't file a lawsuit or send a letter of complaint because the teacher wasn't proselytizing. But for those who live in the 'Christian persecution bubble,' even mentioning the Bible will get them in trouble. It's a lie they tell themselves so they can pretend to be martyrs," Mehta argued.
Actor and producer David A.R. White questioned, however, why atheists are "so offended" by the story if they feel it's not real.
"It's an interesting thing, because, if it wasn't real, why do they get so offended by it? I don't think it would annoy people if it wasn't true," White told TheBlaze back in March.
"At the end of 'God's Not Dead 1′ and even part two, we throw up about 50 different court cases that are dealing with similar issues right now," he added.