GoFundMe's Competitor: We Would Not Shut Down Campaign for Christian Bakers Fined for Refusing Gay Wedding Cake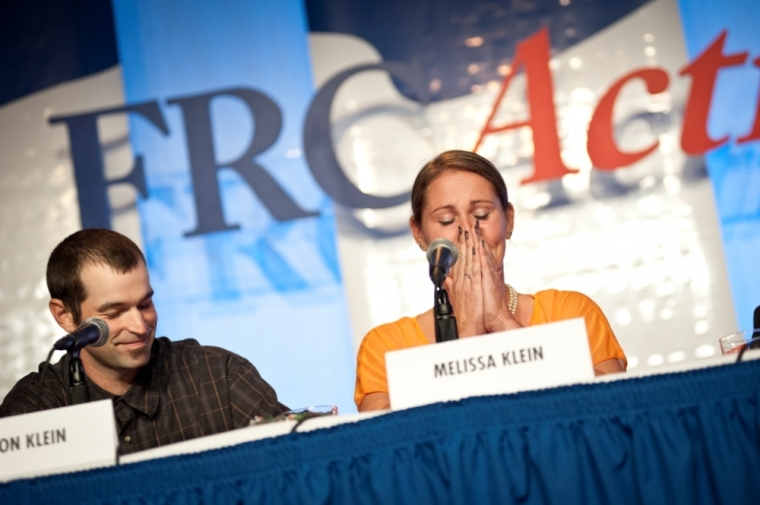 A crowdfunding site said it would not have made the same decision as its competitor GoFundMe to close down the campaign to help a Christian bakery in Oregon, raise funds needed to pay its $135,000 fine for not baking a cake for a lesbian marriage ceremony.
GoGetFunding, based in London and recognized by Forbes Magazine as one of the top six fundraising sites, told The Christian Post in an email statement:
"We have always attempted to be one of the most flexible fundraising platforms available, having a policy of allowing anyone to fundraise on our site, provided they are not committing a crime in doing so and their campaign does not breach our terms and conditions."
GoGetFunding further explained the company's policy for removal by adding, "In addition to that, we also consider the following before removing a campaign:
"It would need to be clear within the eyes of an ordinary person that a heinous, violent or sexual crime has been committed.
"The content of the campaign contains words of a prejudiced or inflammatory nature.The fundraiser you refer to does not fit this category, so we would allow it [to] continue on our site."
When The Christian Post confirmed if GoGetFunding was informed that the bakery owners were formally charged and fined by Oregon authories, the company replied:
"The case was well publicized, so we have been able to follow events as they have continued to unfold. In answer to your query - yes, our position still stands. Whilst they have broken the law, we don't view the crime as a heinous, violent or sexual crime, and believe that they should be entitled to raise money from those who support their cause and/or moral position."
On Saturday, GoFundMe stated that it took down the page for Aaron and Melissa Klein, owners of Sweet Cakes by Melissa, for violating its Terms and Conditions.
The Kleins were saddled with a $135,000 fine by a federal judge, essentially putting them out of business and destroying their finances for refusing to bake a wedding cake for a lesbian couple because they do not want to participate in same-sex marriage based on religious grounds.
"This is not coming out of our business assets – the business had already been shuttered," Aaron Klein told The New York Post, "This is coming out of personal property. They want to take our house. They want to put us out on the street."
Oregon Live quoted GoFundMe as saying in a statement about the removal of the fundraising page, "After careful review by our team, we have found the 'Support Sweet Cakes By Melissa' campaign to be in violation of our Terms and Conditions."
"The money raised thus far will still be made available for withdrawal. While a different campaign was recently permitted for a pizzeria in Indiana, no laws were violated and the campaign remained live. However, the subjects of the 'Support Sweet Cakes By Melissa' campaign have been formally charged by local authorities and found to be in violation of Oregon state law concerning discriminatory acts. Accordingly, the campaign has been disabled," it added.
However, an article by Daniel Greenfield this Sunday published at FrontPage Magazine uncovered contradictions in the GoFundMe policy, as fundraising pages were uncovered for a convicted drug dealer, a man convicted of molesting two girls, and a convicted murderer.
Jay Richards, executive editor of The Stream, wrote about possible alternatives to GoFundMe on April 25. Richards praised Samaritan's Purse for helping the Kleins and other Christian business owners who are forced to pay fines for upholding their biblical beliefs, but also suggested to The Christian Post, "I think it is very important that we think through the for-profit crowdfunding model. It is a third option that no one had thought about until recently."
"Christians tend to think that charity and non-profit are the only way to deal with these issues. But for-profit crowdfunding is very well designed to handle crises like the one playing out in Oregon."