Gospel singer Vicki Yohe accuses David E. Taylor of being cult leader, admits she slept with him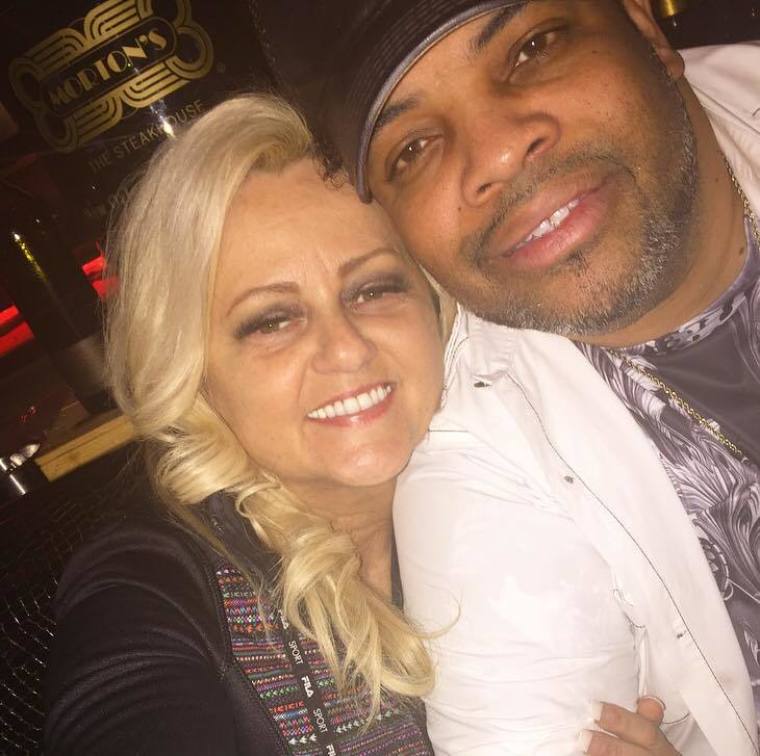 Gospel singer Vicki Yohe claims she engaged in premarital sex during a 16-month relationship with controversial Missouri Pastor David E. Taylor of Joshua Media Ministries International, whom she accuses of being a cult leader.
Taylor responded by saying that Yohe's claims are untrue, and that he has a "face to face" relationship with God and is under attack by demons. 
In a Facebook live video, Yohe said she began her relationship with the emerging minister after he took her under his wing following the backlash she received for posting an Instagram meme of Jesus heading back to the White House after President Donald Trump was sworn in.
Because of her predominantly black church following, Yohe was attacked and branded a "racist" by some. Many churches subsequently canceled ministry events with her, which led to her dependence on medication (a low dose of Adderall) to cope, she revealed in the video.
She refrained from naming Taylor in the 25-minute video but followed the live clip by posting pictures of the two cozy together along with screenshots of seemingly late-night video chats.
Yohe described a trip she took with Taylor and his ministry to Israel where she first noticed what she called his "controlling and manipulative" behavior. She was allegedly attacked by Taylor's assistants after making some remarks they deemed inappropriate. She said Taylor refused to meet with her in Israel to address the issue even though they were already dating. Instead, his assistants proceeded to put her in a room and corrected her to the point of tears.
Yohe claimed she was so brainwashed by Taylor that she just gave in and accepted everything they said about her. She also ignored the red flags of Taylor never once answering her calls. He would only call or video chat with her when it was convenient for him during the course of their long-distance relationship.
After some time, Yohe received a private message from one of the minister's other alleged girlfriends who showed her proof that Taylor was also engaged in a relationship with her.
"He's big with gifts, that's what he does. He lavishes women with gifts," Yohe said in the live video. "I got this Jaguar. I got $945 red bottoms two days ago, those ain't going back."
Although Yohe's video was meant to expose Taylor's behavior, she admitted that she loves his book, Face to Face, where he encourages people to see Jesus face to face and claims that he has many times.
"He told me that if I came against his ministry that I'm going to get cancer and would die," she claimed while breaking down in tears. "He thinks because I did this that I'm a traitor. But it's not OK to treat women like this."
The 53-year-old songstress then confessed that she had gone against Christian ethics by engaging in lewd behavior with the church leader.
"I'm not perfect at all but I was vulnerable and I wanted to please him so much. He has pictures of me that are not appropriate. He has them, I know it was wrong but I thought this was the man that I was going to marry, spend the rest of my life with," she confessed with tears.
Yohe recalled Taylor being so good to her that she fell for his charm.
"We have had a sexual relationship," she said. "We don't see each other often but we have been [intimate]. I'm so happy I got that off of my chest."
"You can judge me and say, 'I thought you were this praise and worshiper and you don't mess up,'" Yohe replied. "Listen, I'm as human as you are. I was looking for love and I thought I found it."
She said she shared her truth because she wants to help the other women who fell victim to Taylor's charm. In the video, she said four other women have come out also claiming to be his girlfriends.  
Days after Yohe went live, Taylor responded in a Facebook video (see below), which has now been removed by the social media platform because people flagged it for being a threat to Yohe. The clip featured a photo of a woman hiding a knife behind her back and he made some strong claims about Yohe, saying she was on drugs and has been with a married man in the past.
Taylor said Yohe was "spinning a lot of lies" and he felt the need to respond because he didn't want "innocent" people to be deceived.
Just last month, Taylor's ex-wife, Tabitha Taylor, also spoke out in a Facebook Live video. As previously reported on CP, Tabitha explained that she came forward with her story as a warning to the church against the abusive and manipulative behavior of pastors operating contrary to Scripture.
In his video response, Taylor described both Yohe's and his ex-wife's accusations against him as "attacks" against his ministry. 
"My life and this ministry is under constant attack because of the magnitude of what God is doing," Taylor asserted. "As you know, the Lord is coming down with me openly, Jehovah is and Jesus is appearing out of my connection with him and to the masses around the world. This futile attack should not prosper," he added.
The St. Louis-based preacher then cited a Bible verse that says those who live by the sword die by the sword, adding that in modern times one's tongue would be considered a sword. 
"I fight against demons," Taylor declared, then paraphrased Jesus' words to Peter in Matthew 26: "They that live by the sword will die by the sword."
"She is a part of that movement," Taylor said of Yohe. "God is going to let all of these people figuratively die in the wilderness. That was my message to Vicki."
"I have a face to face relationship with God. All this crap that she's saying, 'This is a cult' and all that, that's not true," he argued.
In the past, Taylor has linked arms with the president's spiritual adviser Paula White at crusades. Despite the controversies, Taylor's recent "One Night With the King" meetings were heavily attended.