Gospel Singer Yolanda Adams Receives Standing Ovation for 'Tonight Show' Performance; Jimmy Fallon in Awe of Singer: 'I Love You; I'm So Happy You're Here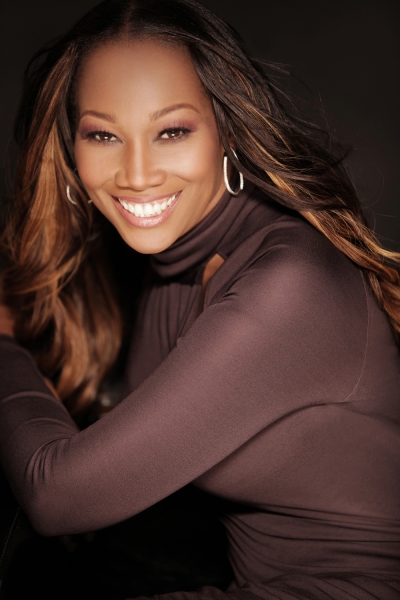 Four-time Grammy award-winning artist Yolanda Adams performed on NBC's "The Tonight Show Starring Jimmy Fallon" earlier this week where she received a standing ovation for praising Jesus on national television.
Adams, the 53-year-old gospel singer, WBLS radio show host and judge on the BET singing competition "Sunday Best," belted out her hit song "Victory" on Fallon's late night talk show Tuesday evening. After receiving a standing ovation, 40-year-old Fallon let the singer know how well-deserved it was.
"Oh my goodness! Look at that standing ovation right there. And why not," Fallon told Adams after her performance. "Well deserved."
The comedian welcomed Adams with open arms before her performance, letting the gospel singer know he was a fan.
"I love you. I'm so happy you're here," he told Adams in a moment captured on Instagram. "This is going to be a game-changing moment! You're just so awesome."
Adams took to social media to let the world know that she was just as thankful for the opportunity to perform on Fallon's late night talk show.
"Thanks for the VERY kind words @jimmyfallon!! #Victory #YolandaLive #FallonTonight
#God made this happen," Adams wrote. "So happy to be on @FallonTonight starring @JimmyFallon!! #YolandaLive #FallonTonight."
Celebrities and public figures showed their support of Adams on Fallon's show, including actress Anika Noni Rose who responded to the gospel singer's announcement of the performance by tweeting, "look at this joy!"
Pastor Jay Haizlip, the pastor of The Sanctuary Church in Orange County, California — who also appears on the Oxygen reality television show "Preachers of LA" — took to Twitter to express his feelings about watching Adams on "The Tonight Show."
"Put a smile on my face as @jimmyfallon describe how ur life will b change tonight as u listen to @Yolandalive #YolandaLive #FallonTonight :)," (SIC) Haizlip wrote.
As a gospel singer, Adams has been vocal about her Christian faith for some time. A veteran in the gospel music industry, she previously told The Christian Post that she's happy with the state of gospel music.
"I think gospel music is in a prime place for exactly what God is doing with it. He's taking it out of the four walls of confinement and he's placing it everywhere," she told CP. "So God's message gets out no matter what anybody tries to do. I just believe the music that we honor God and prepare to help the people with, it's going to always be well."
Speaking about why she depends on her Christian faith no matter what she's going through in life, Adams told CP: "Your faith is who you are. Your faith is not something you pick up during hard times. This is what I've tried to tell people with my life and my ministry in so many ways. Hey listen, you don't just pick up your faith when you feel like it, faith is you every day."
Instead of focusing on one specific way that her faith has impacted her life, Adams said she believes it's important to have an all-encompassing faith, similar to how she perceives the lifestyles of Buddhists and Muslims.
"It's so interesting that we never ask Buddhists 'well, how has your faith helped you?' You know, with Buddhists, you automatically think they meditate in the morning and they have a calm spirit during the day. [And] We never ask a Muslim, 'how does your faith do so and so?'"
"Nobody ever asks them that question, it's always asked of Christians. And it's like, wouldn't it be the same? Aren't you supposed to be a God-fearing person every single day of your life?"