Virginia Gov. Ralph Northam signs bill expanding health insurance coverage for abortion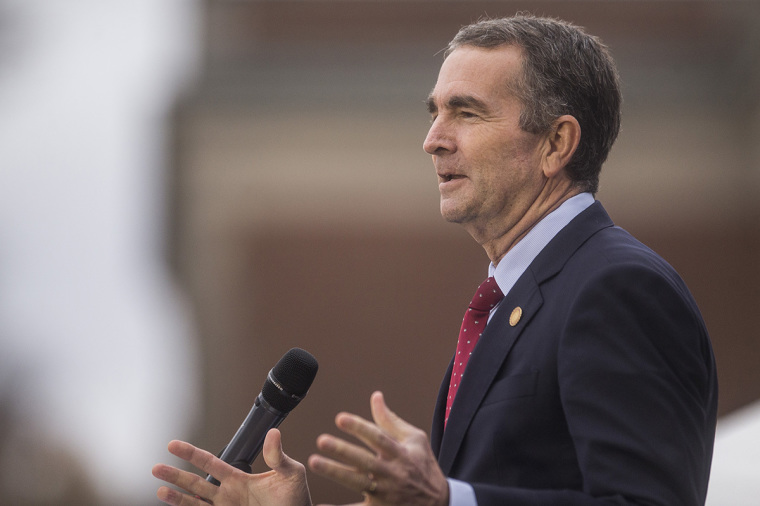 Virginia Gov. Ralph Northam has signed two bills into law that allow health insurance plans offered through the state-based exchange to include abortion coverage.
House Bill 1896, which was sponsored by Delegate Sally Hudson, and Senate Bill 1276, sponsored by state Sen. Jennifer McClellan, were signed by Northam on Friday.
The legislation removed a restriction in the Code of Virginia that prohibited health insurance "sold or offered for sale through an exchange established or operating in the Commonwealth" to cover abortions unless the abortion was performed because of a life-threatening medical emergency to the mother or "when the pregnancy is the result of an alleged act of rape or incest."
The two bills were among 80 different bills on various topics that Northam signed into law on March 12, including bills aimed at protecting homeowners from foreclosure, securing financial aid for students regardless of their immigration status, and banning the testing of cosmetics on animals.
"These new measures will support working Virginians, boost civic engagement, and help us continue building a stronger, more inclusive Commonwealth," stated Northam.
"I am grateful to the General Assembly for their hard work on these important issues, and I am proud to sign these bills into law."
NARAL Pro-Choice Virginia celebrated the signing of the law, posting a statement on Facebook Friday claiming that the new legislation was historic.
"Virginia is the first in the South to expand reproductive freedom by repealing the ban on abortion coverage on the state insurance exchange," stated NARAL.
"Ending this ban brings us a step closer to our goal of ensuring that ALL Virginians can access the healthcare they need, when they need it."
The Virginia Society for Human Life denounced the new law, saying in a statement released Saturday that the measure will make life harder for those opposed to abortion.
"This bill was clearly a first step to expanding abortion coverage and will ultimately make it much harder for Virginians who want to find affordable healthcare that doesn't violate their ethical objections to abortion," the Society emphasized.
"If you need more proof that elections have consequences, look no more. The pro-abortion majority at the General Assembly is working in lockstep with the pro-abortion majority in Congress to advance the radical abortion agenda of NARAL and Planned Parenthood."
The Society noted that Virginia will have elections in November, which could "slow this tide" of pro-choice legislation and implored supporters to "organize and educate our families, friends, and neighbors."