Gov't Spends $138K to Ask 4-Y-O Kids About Their 'Internal Sense of Gender Identity'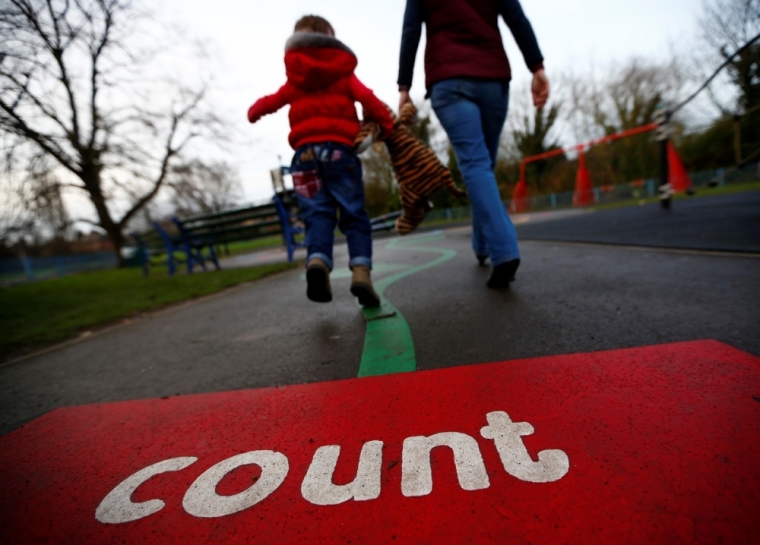 A federal agency is funding a two-year study being done by the University of Washington on "internal sense of gender identity" among children aged 4 to 6.
The National Science Foundation has awarded a grant of $138,000 for the study, which involves interviewing 250 children aged 4 to 6, and their parents, on "gendered behavior," says the agency which was created by Congress in 1950 "to promote the progress of science; to advance the national health, prosperity, and welfare" among other things.
"Prominent theories of gender development have discussed the degree to which gender identity results from an internal sense of gender and socialization processes," NSF says. "However, tests of these theories have been limited because, for most children, internal gender identity and environmental socialization substantially overlap, rendering it impossible to distinguish the relative impact of each factor on gender development."
The agency calls the project, which is scheduled to complete in June 2019, "a critical test of extant theory by examining gender development among children with atypical patterns of gender development."
"Specifically, this grant supports the investigation of whether established theories (e.g., social learning theory, social cognitive theory, gender schema theory) can account for a wider range of human gender experiences," it adds.
The gender schema theory proposes that children learn what it means to be male or female from the culture in which they live.
The study is assessing "early and current gender socialization, children's internal sense of gender identity, children's gendered behavior (e.g., preferences for gender-typed toys) and measures of related gender cognition (e.g., memory for gender-consistent vs. inconsistent behaviors)."
Several evangelical leaders, including J. I. Packer and Francis Chan, recently signed a document called the Nashville Statement, which articulates God's design for human identity as male and female.
The document was described by Pastor John Piper as a "Christian manifesto" on human sexuality. It contains a preamble and 14 articles.
"Evangelical Christians at the dawn of the 21st century find themselves living in a period of historic transition. As Western culture has become increasingly post-Christian, it has embarked upon a massive revision of what it means to be a human being. By and large the spirit of our age no longer discerns or delights in the beauty of God's design for human life," the preamble reads.
The University of Washington study is being led by researchers Kristina Olson and Selin Gülgöz, according to The Washington Free Beacon.
The two researchers are also involved with the school's "TransYouth Project," which "aims to help sci­en­tists, edu­ca­tors, par­ents, and chil­dren bet­ter under­stand the vari­eties of human gen­der devel­op­ment."
"Our current research study is recruiting children aged 3–12 who are transgender, gen­der non­con­form­ing, and sib­lings of gen­der non­con­form­ing chil­dren," the project's website says. "We are recruit­ing fam­i­lies from across the U.S. and Canada for this lon­gi­tu­di­nal study."