Grandmother's prayer closet survives powerful tornado that flattened home, killed many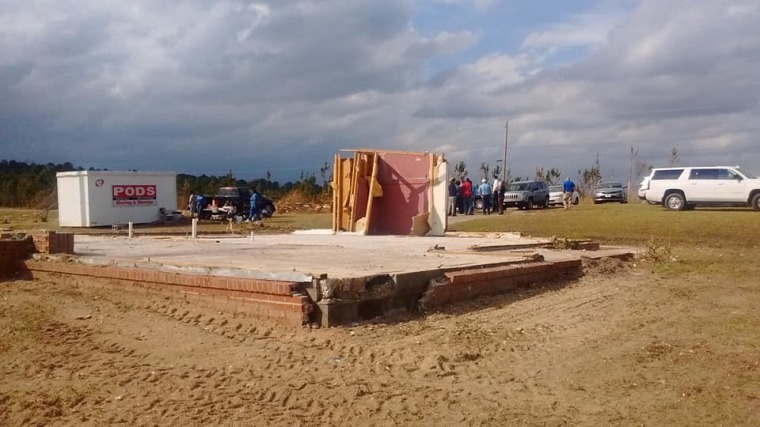 An Alabama grandmother who emerged from the rubble of her home praising God after it was flattened by a powerful tornado earlier this month, wasn't the only thing that survived. The brick walls around 72-year-old Earnestine Reese's prayer closet survived too.
The story of Reese's prayer closet was first highlighted in a Facebook post by Jason Smith just over a week ago.
"Listen to me please. I just left a family who survived the tornado in this house and the only [thing] left standing is this closet. It's the grandmother's prayer closet, and the whole family survived. Are you kiddin me!!! My God is awesome!!! Shout somebody!" Smith wrote about Reese's prayer space.
On March 3, numerous tornado touchdowns were reported in Eastern Alabama and Western Georgia. In Beauregard, Alabama, where Reese's house once stood, the deadliest tornado to hit the U.S. since May 2013 killed at least 23 people.
In the immediate aftermath of the storm, Delrico Eiland shared a video on Facebook of Reese at the property where her house was destroyed along with a trailer belonging to one of her daughters.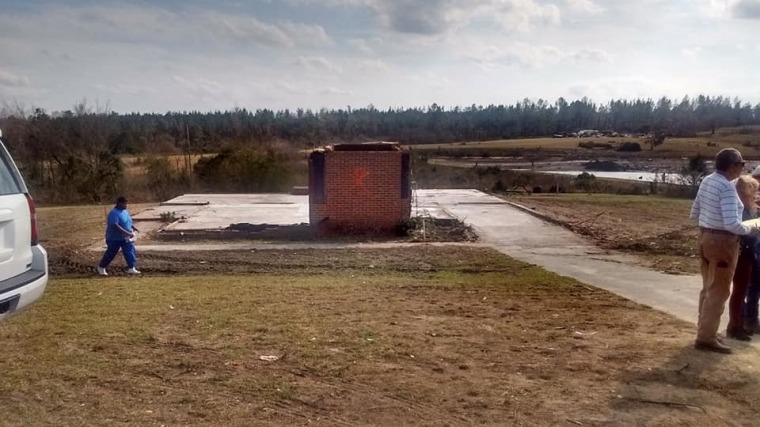 In the video, according to CNN, Reese, who suffered a broken hip and is now recovering, told her grandson, Kingston Frazier, via FaceTime, that she thanks God for sparing her life even though she lost her house.
"I thank the Lord. You tell God, 'Thank you, God.' You hear me? You hear me? Tell God thank you. Tell God thank you," Reese tells her grandson.
In a later interview with the Billy Graham Evangelistic Association, Reese's daughter, Renee Frazier, said she lost seven family members in the tornado but she is sticking to her mother's advice to "tell God 'thank you.'"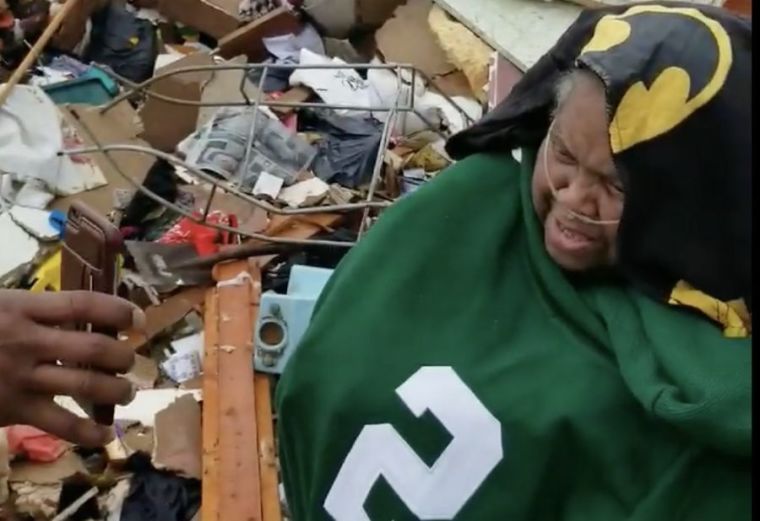 "My mom was buried under the debris. As soon as they brought her out of the debris, her first response was 'tell the Lord thank you.' Someone said, 'the trailer is gone.' She said, 'the house is gone too. Tell the Lord thank you,'" Frazier said.
"We lost seven family members, 15 people on this street. Every time the enemy tried to bring something into my mind I keep thinking, 'tell the Lord thank you.' And that's what I'm gonna do. I'm gonna keep telling God thank you because I trust Him and I'm gonna keep telling God thank you. Thank you for the storm, thank you for the recovery, thank you for the joy of the Holy Ghost. Thank you God. I will not forget what he's done for me. I will not forget. We will rebuild, we will recover, [but] in all of these things, we will thank God. We will thank God," she said.
Reese's other daughter, Lashawn Wilson, told WHNT that when the tornado hit, her mother gripped tightly to her faith.
"We were like dominoes on top of each other. My son was on top of me. He said, 'Mom I don't want to die, I don't want to die.' And I said 'Son, just pray your way through,'" Wilson said.
"She's in good spirits as you can see in the video," she said of her mother. "She's been strong throughout it all. Even in the middle of the devastation she has maintained her faith."