Eliminating Fossil Fuels to Protect Unborn Babies: An Evangelical Case or Pro-Life Deceit?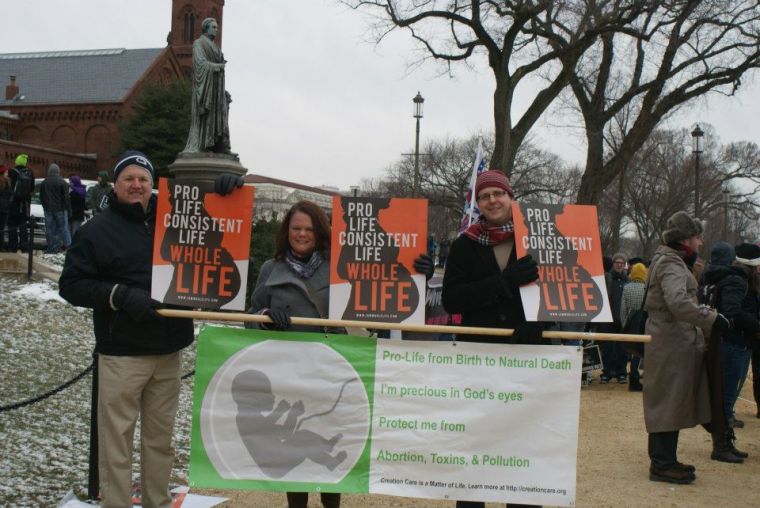 An ongoing debate between evangelical groups on whether eliminating pollution and providing clean electricity over fossil fuels can be considered a "pro-life issue" has reached North Carolina Gov. Pat McCrory's doorstep.
Groups such as the Evangelical Environmental Network and Young Evangelicals for Climate Action, along with 15,000 pro-life Christians in North Carolina, have petitioned to McCrory and other elected officials, urging them to aim for achieving 100 percent clean electricity in the state by 2030 as part of its Pro-Life Clean Energy Campaign.
However, E. Calvin Beisner, Ph.D., founder and national spokesman of The Cornwall Alliance for the Stewardship of Creation, told CP in a separate interview, that the Pro-Life Clean Energy plan is a "deceptive campaign" that has been been criticized by a number of pro-life leaders.
Beisner pointed to a statement signed by over 30 pro-life leaders in February 2012, including the Rev. Bryan Fischer, Director of Issues Analysis for the American Family Association, and Marjorie Dannenfelser, President of the Susan B. Anthony List, which states that there are a number of fundamental principles that distinguish what they called "truly pro-life issues," such as abortion, euthanasia, and embryonic stem cell research, from environmental issues.
The leaders said that the true pro-life issues are "issues of actual life and death, while environmental issues tend to be matters of health." They added that true pro-life issues address "actual intent to kill innocent people, whether the unborn, the gravely ill, or the aged, while environmental issues do not."
In their petition, the Evangelical Environmental Network (EEN) and Young Evangelicals for Climate Action state that pollution causes lifetime damage to unborn babies, and so it is vital for energy production to focus entirely on renewable resources, like wind and solar.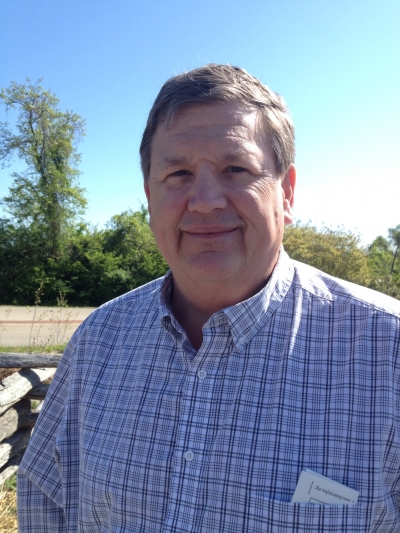 EEN President and CEO the Rev. Mitch Hescox told The Christian Post that Christians are called to be pro-life in all parts of their walk with Jesus Christ.
"In John 10:10, Jesus states that he came to provide abundant life. In Matthew 25, Jesus also commands us to care for the least of these. We believe in a consistent whole life theology and we're not alone," Hescox told CP.
He pointed to Pope Francis' address to Congress in September 2015, when the Roman Catholic Church leader declared that "the Golden Rule also reminds us of our responsibility to protect and defend human life at every stage of its development."
Hescox continued: "Being a Christian for us means being pro-life is all aspects of living. That's why, for us, creation care is a matter of life. Each time we willingly or even unknowingly foul God's wonderful creation it often comes back to harming life."
He added that the argument has received support from The National Association of Evangelicals and the U.S. Conference of Catholic Bishops.
"As pro-life evangelicals, we want children to be born healthy, unhindered by the ravages of pollution even before they take their first breath. The medical community has long known the environmental impacts on our unborn children."
But in an update last month in which even more pro-life leaders joined in, the Cornwall Alliance argued that the EEN has been exaggerating the harmful effects of things such as mercury pollution.
The group also warned that EEN's campaign could risk "siphoning off activists from the real pro-life movement into a different movement," which could support population control by way of government-run family planning programs that include abortion.
"This doesn't mean we should ignore environmental risks. It does mean combating them should not be portrayed as pro-life. Genuinely pro-life people will usually desire to reduce other risks as well — guided by cost/benefit analysis. But to call those issues 'pro-life' is to obscure the meaning of the term," Cornwall Alliance argued.
"Instead of disguising their desired policies as pro-life, environmental advocates need to make the case for them honestly and above board, by credible analysis of risks and benefits. They should cease claiming the pro-life banner. That is at best badly misinformed, at worst dishonest," the statement added.