Eliminating Fossil Fuels to Protect Unborn Babies: An Evangelical Case or Pro-Life Deceit?
Eliminating Fossil Fuels to Protect Unborn Babies: An Evangelical Case or Pro-Life Deceit?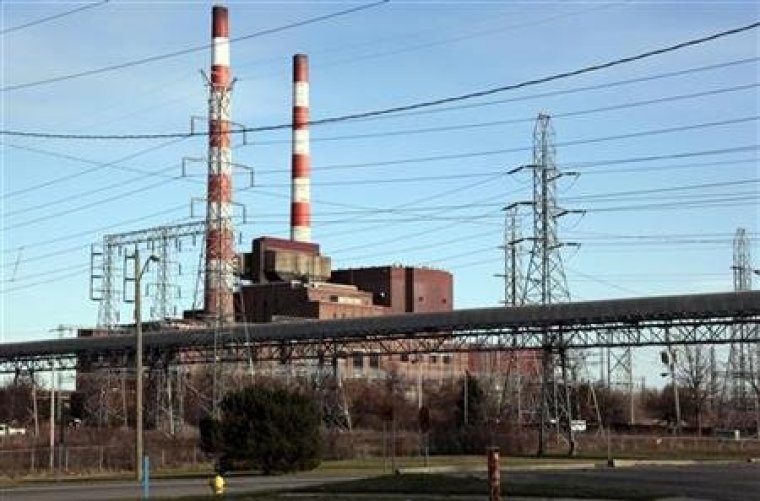 As for the question of whether some levels of pollution and non-clean energy can be justified in order to provide opportunity and support for poorer human populations, Hescox said that the best way for increasing the quality of life and developing economic vitality for people around the world is through turning "energy poverty to energy prosperity."
"As a parent, I often told my children after making a mistake, 'You can't change the past but you can change the future.' The same is true for generating electricity," he added.
Hescox pointed to an October 2015 Bloomberg article, which argues that it has "never made less sense to build fossil fuel power plants," and noted that since 2000, the amount of global electricity produced by solar power has doubled seven times over, while wind power has doubled four times.
The article contends that fossil fuels have been hit by declining investment, with Organisation for Economic Co-operation and Development countries reducing demand for almost a decade, and with only developing countries with rapidly expanding energy demands still adding coal at a slowing rate.
"The majority world is deploying renewables over old-fashioned fossil-fuel power," Hescox said, adding that most financial institutions are viewing fossil fuels as a poor investment.
"The World Bank, numerous European nations, and the United States are limiting capital for coal and other fossil fuels. All of them are agreeing with us that the real cost of coal generating electricity already exceeds other generation methods," he added.
He also pointed to market based solutions, such as M-Kopa Solar, which operates in Kenya, Uganda, and Tanzania by taking advantage of current conditions and allowing African families the opportunity to have a solar system installed, which provides for long-term improved quality of life.
Hescox argued that pro-life Christians must lead the charge on clean energy, declaring that it is "time to stop poisoning the womb and our environment and create a cleaner, brighter future for our children, free from pollution."
"We have a once-in-a-generation opportunity to transform how we create electricity for our homes and businesses — not with the old, dirty, outdated, wasteful approaches from the past, like coal-burning power plants run by state-sanctioned monopolies — but with clean, new, innovative approaches like those powered by sunshine, such as rooftop solar, owned by families and individuals," he added.
The argument that renewables are cheaper than fossil fuels is only a minority view among energy experts, who assert that renewables are only economically viable when heavily subsidized and supported by more reliable energy infrastructure.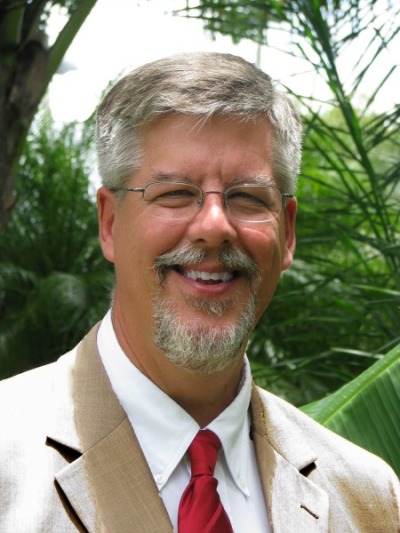 Beisner argues that major institutions, including even the pro-climate-control United Nations Intergovernmental Panel on Climate Change, have climate-and-economy models revealing that economic growth is maximized by the use of abundant, affordable, reliable energy from fossil fuels, compared to the "much more diffuse, expensive, and intermittent/unreliable renewables."
The Cornwall Alliance founder shared numerous writings, including an open letter by the organization in 2015 addressing President Barack Obama and other government leaders, reminding them that right until the last two-and-a-half centuries, the ordinary condition of humankind consisted of severe poverty, widespread hunger, rampant disease, and short life spans.
"These tragedies are normal when human beings act and are treated as if they were mere animals, which need to submit to nature. The Judeo-Christian heritage (Genesis 1:28; 2:15), in agreement with common sense, teaches instead that human beings are exceptional, able to rule over nature, freeing ourselves from poverty and hunger to live long and healthy lives," the letter stated.
It reminded leaders of how fossil and nuclear fuels have helped free people from the basic tasks of survival by replacing animal and human muscle and low-density energy sources like wood, dung, and other biofuels, as well as providing the reliability needed to support low-density, intermittent wind and solar energy.
The Cornwall Alliance argued that empirical evidence suggests that continuing to use fossil fuels will not cause the type of "catastrophic warming" that some people fear, arguing that computer climate simulations of the warming effect of enhanced atmospheric carbon dioxide have played a large part in creating that fear — but noted that such models have not yet been validated by real-world observation.
The group argued that climate change is "overwhelmingly natural and cyclical," and that human contribution to it is "slight and not dangerous."
It warned that attempts to reduce human contribution by reducing CO2 emissions would bring more harm than good, and insisted that the use of fossil fuels is "necessary to provide the abundant, affordable, reliable energy indispensable to lifting and keeping societies out of poverty."
Both the EEN and The Cornwall Alliance provide a plethora of further facts and figures on the fossil fuels and clean electricity debate on their respective websites.