Greg Laurie: God Doesn't Send People to Hell; They Send Themselves
Jesus Spoke More About Hell Than All Other Preachers in the Bible Combined, Evangelist Says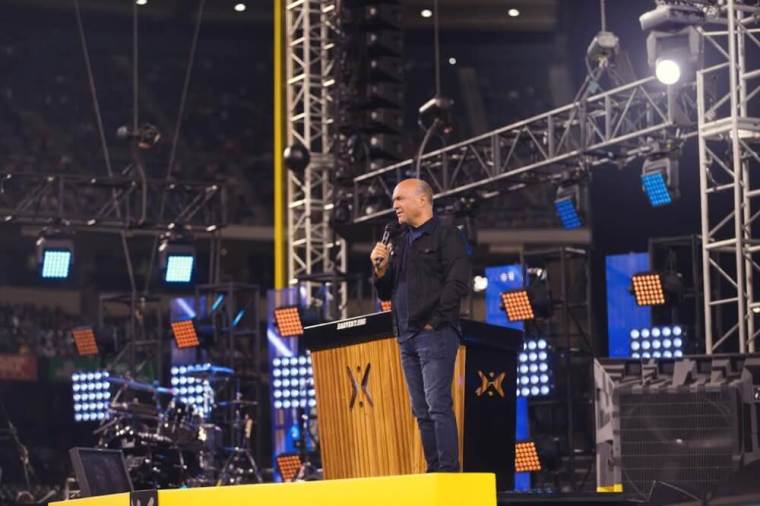 ANAHEIM, California — God does not send people to Hell, rather it is people that have to climb over Jesus to send themselves there, leading evangelist Greg Laurie told over 37,000 attendees of the 27th annual SoCal Harvest at Angel Stadium and thousands more watching online Saturday night.
Laurie, the senior pastor at Harvest Christian Fellowship and an author of over 70 books, gave about a 35-minute message on the second night of the three-night event, after performances from Phil Wickham and the Harvest Worship Band, the rock band Skillet and rapper KB.
In his sermon, Laurie addressed three major life questions that people won't find the answers to on Google, Yahoo or Siri. Along with questions like "Why am I so lonely?" and "Why am I so empty inside?" Laurie also tackled the question of "What happens after I die?"
"If you are a Christian, I will tell you what happens. When a Christian dies, they go to Heaven. That is what the Bible says. You will go to Heaven," Laurie assured. "Jesus said that, 'In my Father's house are many mansions: if it were not so, I would have told you. And if I go, I will come again, and receive you unto myself, where I am, you will be also. Let not your heart be troubled, neither let it be afraid.' The Bible says that to be absent from the body, is to be present with the Lord."
However, Laurie warned that those who have not surrendered their lives to Christ will suffer a much worse fate.
"They go to Hell. Some of you are saying, 'Man, I was digging your sermon until you said that.' Sorry, I am just the delivery boy," Laurie contended. "I don't write the script, but I have to deliver it faithfully."
Laurie said that He is simply delivering the news that Jesus offered.
"Listen to this. Jesus Christ spoke more about Hell than all the other preachers of the Bible put together," Laurie said. "He knows of its reality. Know this: the last thing God wants is for anyone to go to Hell."
As much is said about the mercy of God, people often wonder "How can a God who loves send people to Hell?"
"Newsflash! God doesn't send people to Hell. You send yourself there," Laurie explained. "Hell is not made for people. Hell, according to Jesus, was made for the Devil and his angels. Listen, friend, if you end up in Hell one day, you will have to practically climb over Jesus to get there."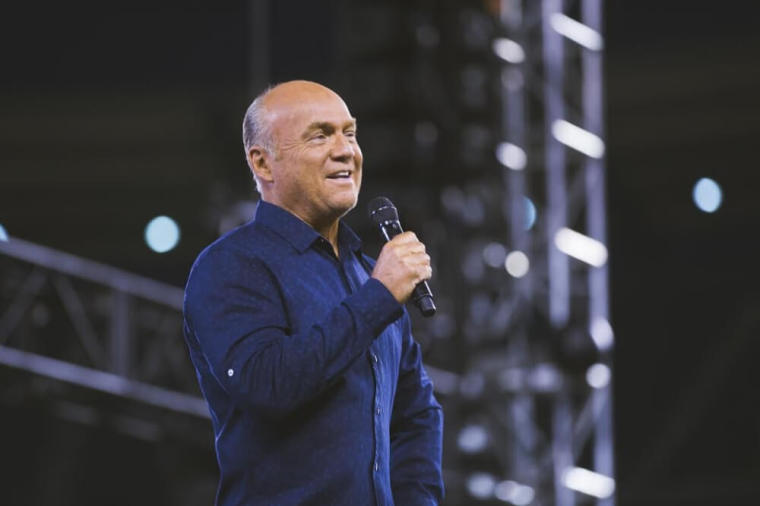 After Laurie told the crowd on Friday night that one sin is all it takes to keep them from reaching Heaven, Laurie again assured the audience on Saturday night that Jesus's death on the cross presents them with the opportunity to save themselves from eternal damnation.
"We are giving you a warning," Laurie asserted. "You don't have to go to this place. You can go to Heaven instead. You can change your eternal address tonight if you will believe in Him."
Laurie cited John 3, where Jesus teaches the pharisee Nicodemus about the concept of being born again.
"Nicodemus, who is probably an old guy at this point says, 'How can a man be born when he is old? How can you be born all over again?'" Laurie said. "Jesus said, 'The wind blows wherever it wills. You can't hear the wind, you can't tell where it's coming from or where it's going, you can't explain it. But that is how people are born in the spirit.'"
"Nicodemus asked, 'How are these things possible.' And Jesus said, 'For God so loved the world, he gave his only begotten son and whoever believes in Him shall not perish but have everlasting life,'" Laurie continued.
"Jesus is saying to Nicodemus and to us tonight that you can change. You can start all over again. You can be born all over again. You can have your spiritual thirst satisfied if you will believe in Him and find the meaning of life. It can happen for you."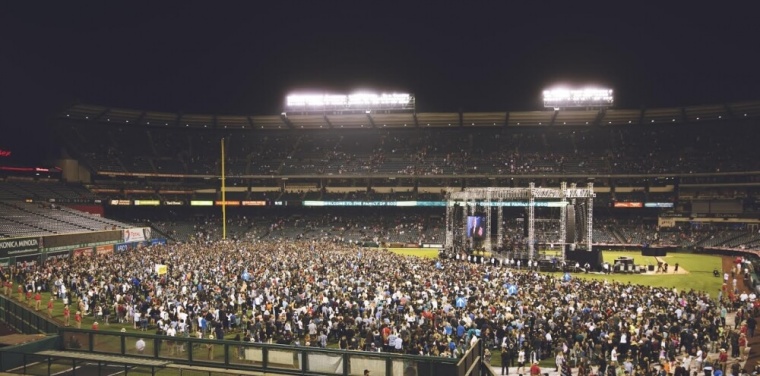 According to Harvest Crusades, over 3,960 people in attendance at Angel Stadium decided to proclaim or recommit their lives for Christ following Laurie's address.
On Friday night, over 3,319 in attendance and online made those same decisions.
Those who made the decision, were given Bibles and filled out information cards so that Harvest volunteers will be able to connect them with churches in their area.
Over 69,000 people attended SoCal Harvest in the first two nights and over 7,000 people made proclamations of faith. On Sunday night, the event will feature performances from Phil Wickham, TobyMac and Hollyn. Laurie will also give another sermon and call on attendees and viewers to make proclamations of faith and recite the Sinner's Prayer.