Greg Laurie Rebukes Christians Who Go Church Hopping or Vent Against Their Church Online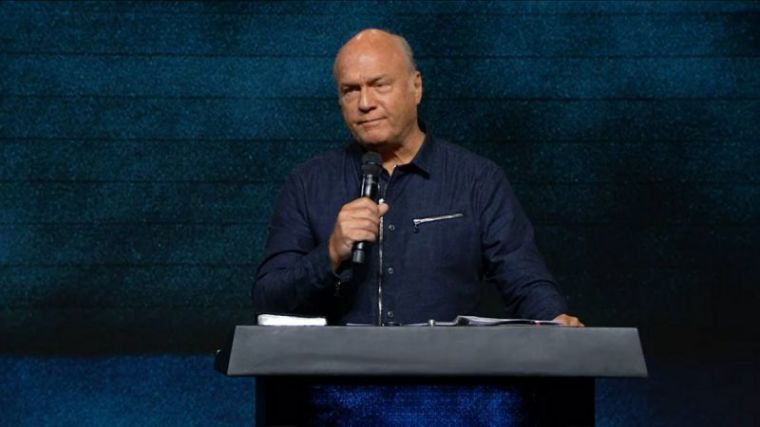 California megachurch pastor Greg Laurie of Harvest Ministries called on Christians to avoid church hopping and denounced those who badmouth their churches.
Laurie, who is the senior pastor of Harvest Orange County and Harvest Christian Fellowship in California, said in a sermon on Sunday that Christians should not only go to church, but they should be "a part of a local church."
"Some people like to engage in what we might describe as church hopping," he warned, painting such believers as connoisseurs, who pop around different churches every Sunday looking for what fits them best.
"They think that's wonderful. [But] that's not a good thing," he said.
"Church is not just a place to attend, it's a place to participate. You become a family. It's in the church that you find accountability. Church is a place to develop and use your gifts, and you need a pastor and a consistent theology. Other pastors will agree with me on this statement."
Laurie noted that sometimes he will greet visitors from other churches and ask them about their pastor back home, and if need be he will warn about false teaching if they attend a problematic church.
"But generally I would say 'be a vital part of your church.' I will not say 'leave your church and come join our church, please.' That's not something I would ever want to do," he said.
"I just want to encourage believers to be plugged into the church. When they don't do that, they miss out on so much, and they are not able to be part of what God is doing."
Later on in the sermon, he also warned against Christians who are critical and vent online about the problems in their church.
"Sometimes the problem isn't the church, the problem is you," Laurie said, noting that no church and no person is perfect.
"Every church is flawed, because people like you are in it," he noted.
The Harvest Ministries leader insisted that a sign of spiritual maturity is when believers move away from asking how does a given church meet their needs and instead ask themselves "how do I meet the needs of others."
Australian Christian blogger Kandima Awendila also recently warned about the dangers of church hopping.
"I understand if one decides to leave their church because the true gospel of Jesus Christ isn't being preached or is compromised in some way. I also understand that we are all different and we each have our personal preference when it comes to church," Awendila wrote in an op-ed published in The Christian Post last month.
"But my concern is that a number of people decide to leave their church as a result of small but not irreconcilable differences or problems. No church is perfect and we are never going to agree on everything. How do we know that we won't face similar challenges at the new church? Should we then pack our emotions and run once again?"
Pastor J. D. Greear of The Summit Church in Raleigh-Durham, N.C., said back in February 2017 that sometimes there are legitimate reasons for wanting to move on to a different church, such as Christians wanting to invest their efforts in a place where they really feel they can grow.
"You get the most return when you invest yourself in one place for many years," the Summit pastor pointed out. "And you want to invest in a place where you are growing in the Word, in relationships and in the use of your ministry gifts."