Greg Laurie Slams 'Abortion Can Be Funny,' Pedophilia Is 'Natural' Messages in Sermon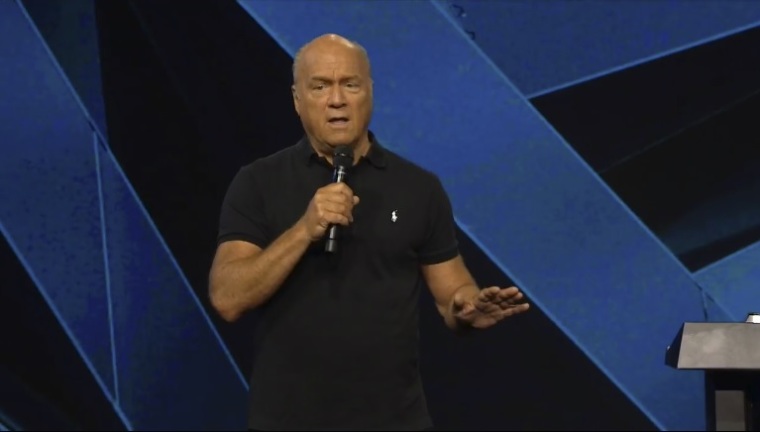 California evangelist and megachurch pastor Greg Laurie used his sermon on Sunday to speak out against Teen Vogue magazine and a recent TED Talk speaker for suggesting that abortion can be "funny" and that pedophilia is a "natural" sexual orientation.
Laurie, the 65-year-old pastor of Harvest Christian Fellowship in Riverside, continued his sermon series on the Book of Daniel this past weekend and praised the biblical figure for admitting that he and the people of Judah were covered in "shame" for sinning against God, as mentioned in Daniel 9:7-9.
Using Daniel's example, Laurie criticized today's society in America for being shameless in its open promotion of things like perversion, sin and violence.
"I wonder if we even know what is to be ashamed anymore in America," Laurie said. "The Bible says that there will come a time when right is wrong and wrong is right, at least in the way people perceive it."
Laurie warned that America has become a "nation of victims," where things are "never our fault."
"You know, there is no shame in having a criminal record. In fact, you might even get a reality show out of it," he stressed. "There is no shame in having children out of wedlock or not knowing who the father might actually be. [People] celebrate that sort of thing."
"Hey, there is no shame in finding out you are pregnant and even going and getting an abortion," he continued. "Oh, have you heard the latest? Abortion can actually be funny."
Laurie cited a column by author Solange Anzor published by Teen Vogue last week. The article is titled "Lady Parts Justice League Fights Anti-Abortion Stigma With Humor."
The subheading of the article states, "Yes, abortion can be funny."
"They had an op-ed piece about some activists who want to use art to raise awareness about the erosion of reproductive rights. But the emphasis is on humor and their message is 'Abortion can be funny,'" Laurie told the congregation. "Have we forgotten how to blush? Have we no shame? Abortion can be funny? Taking the life of innocent unborn child is now perceived as being funny to some? To me, that is just mind blowing."
Laurie also cited a TED Talk that took place in May that featured University of Würzburg (Germany) medical student Mirjam Heine.
"There was a young woman talking about a young man whose name was Jonas. She said Jonas had a secret. A secret he could not share with anyone because he was afraid of anger and rejection," Laurie said. "His secret was that he has to suppress his sexual drive because Jonas is a pedophile. He is attracted to young female children between the ages of six and 12. She said pedophilia is unchangable sexual orientation like hetrosexuality."
Laurie then asked again if society today has "forgotten how to blush."
"Really? So abortion is 'funny' and pedophilia is 'normal?'" he continued. "Have we no shame in our country today? You see, these things are shocking and it is happening before our very eyes."
Laurie quoted the words of Jeremiah 6:15, which states: "Are they ashamed by their disgusting actions? Not at all, they don't even know how to blush."
The pastor also asserted that Americans are losing their moral sensitivity through interactions online.
"There is all this clickbait out there. ... These little headlines, these little images: 'Check this out. Hit that,'" Laurie said. "You click it and boom, you enter into a vortex of sometimes some really horrible things. These things damage you. They desensitize you."
Quoting the words of famed evangelist Billy Graham, Laurie explained that "Christ can re-sensitize your conscience."
"Have you become desensitized to all this junk you are being exposed to? Have you become desensitized to this spiritual need of others? Have you become desensitized to the lost condition of people who are literally headed to a certain judgement if they don't put their faith in Jesus Christ?" Laurie asked. "How can we have our conscience re-sensitized again? I will tell you where to start. Spend as much time consuming the word of God as you do consuming social media. How about that just to start?"
Laurie assured that if people today spend as much time in the Bible as they do on their cellphones, the world would be a much different place.
"We have to admit our part in the problem," Laurie stressed.