Pastor Greg Locke talks 'deliverance' from Evangelicalism at Dallas Mass Revival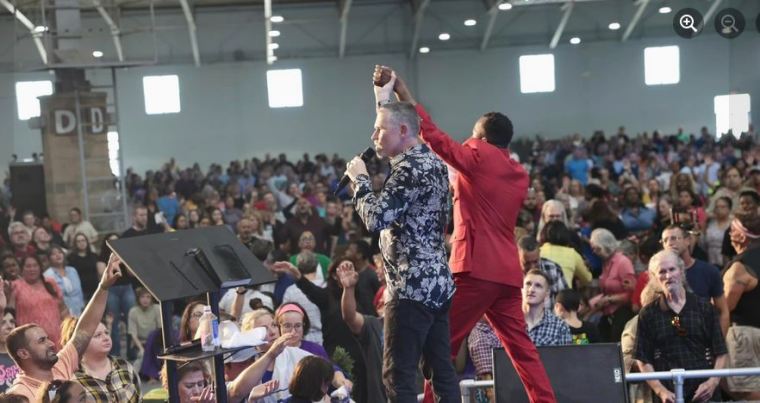 GREENVILLE, Texas — The Dallas Mass Revival wasn't the first time I'd stepped foot into a nontraditional church meeting, but it was easily the hottest.
Amid the first real heatwave of the season in North Texas, as the thermostat flirted with triple-digit heat last Saturday, the "apostle" Bible Davids thought this was as good a time as any to call down fire from Heaven.
Before hyping up the crowd, Davids, appropriately dressed in a fiery red suit, noted the event was free — and it was indeed free admission, if not free from merchandising, as books, T-shirts and other Christian swag lined the entryway into the massive revival tent.
"This is not just a conference, this is a move of God," he said. "This is the wave of the Holy Spirit."
In fact, Davids said he received a message from God.
"The Lord told me, he said, 'Tell the people to shout fire seven times,'" said Davids. "He said, When they shout seven times, the whole place is going to erupt like a volcanic eruption with My glory.'"
Then, with a hurried warning that demons could potentially manifest themselves, Davids began speaking in tongues — absent of any interpreter or interpretation, as prescribed by Paul — and then counted up to seven, pausing each time for the audience to shout "Fire!"
And shout they did.
There was cheering. There were many hands lifted high. Surely, God received glory and praise from some, maybe most, of those in attendance.
But a "volcanic eruption"? In this heat, it was tough to tell.