Gunman Ismaaiyl Brinsley Had Been Arrested 20 Times; Had Troubled Childhood, Anger Against Authorities
Gunman Ismaaiyl Brinsley Had Been Arrested 20 Times; Had Troubled Childhood, Anger Against Authorities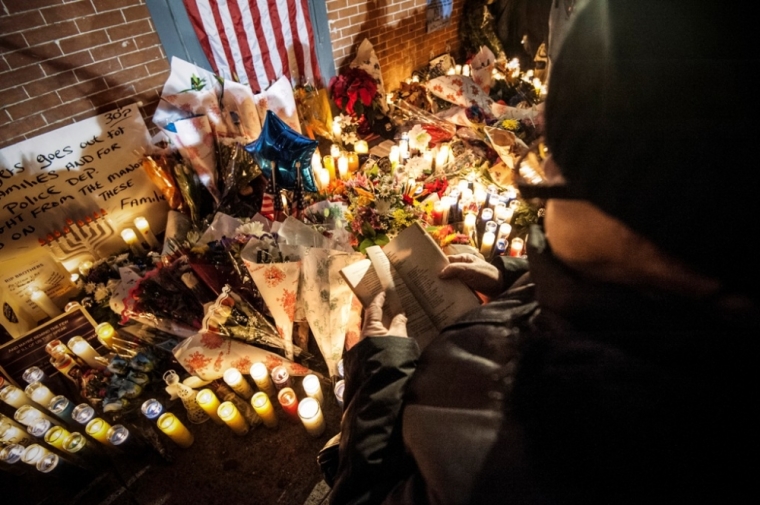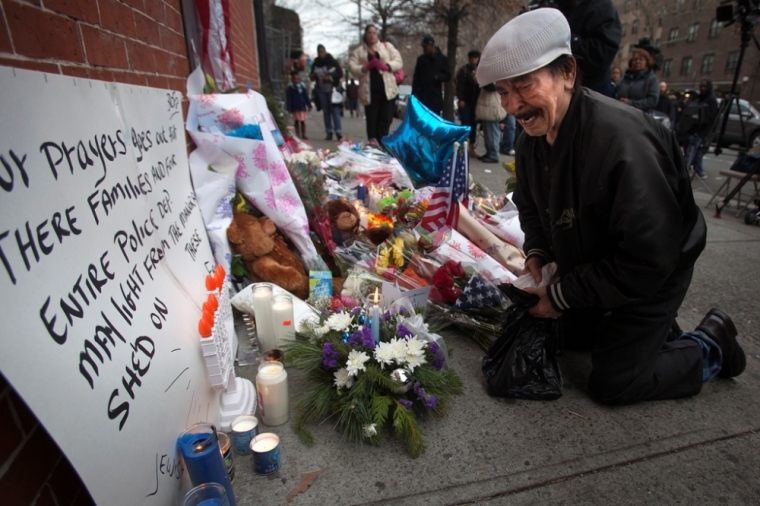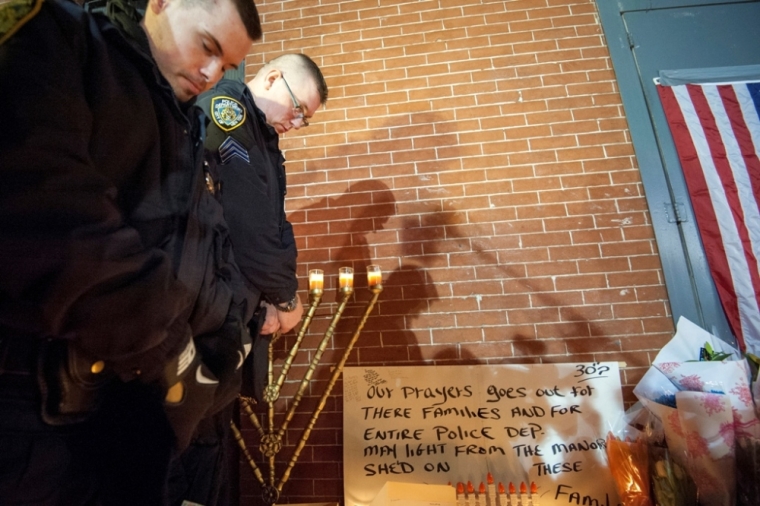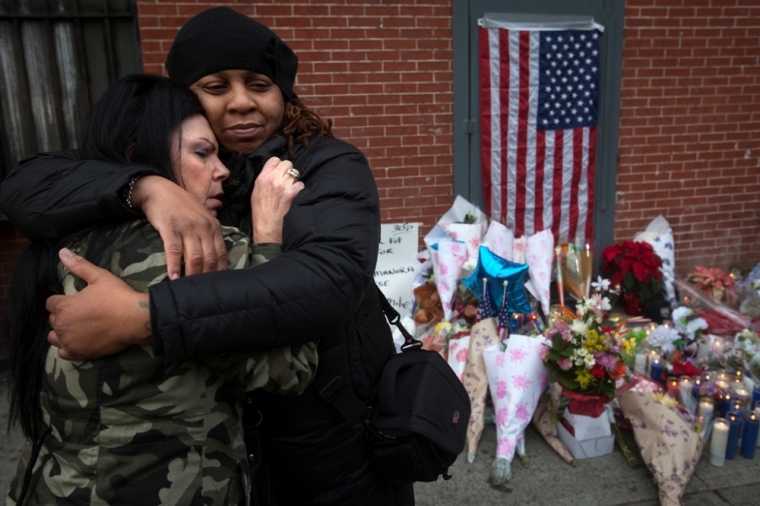 View Photos
Ismaaiyl Brinsley, who allegedly ambushed and killed two New York police officers before killing himself Saturday, had a "very troubled childhood," had been arrested 20 times for petty crimes and was violent and suicidal, according to police and other sources.
Brinsley, 28, had also spent two years in prison for firing a stolen gun near a public street in Georgia, according to The New York Times.
After shooting his ex-girlfriend at her home outside Baltimore Saturday following an argument, Brinsley boarded a bus to New York, and called the victim's mother to apologize, NBC News quoted New York Chief of Detectives Robert K. Boyce as saying.
The victim's mother promptly alerted Baltimore County police, who then were able to read messages he had posted on his Instagram account threatening the New York Police Department. "I'm putting wings on pigs today. They take 1 of ours … let's take 2 of theirs," read one of the messages.
He also made one reference to burning an American flag, according to The Daily Beast.
Baltimore police alerted the NYPD, which warned its officers, saying, "Please use extreme caution. Threats on police." However, just a minute later, he killed the two officers, Wenjian Liu, 32, and Rafael Ramos, 40, Boyce said.
The gunman also told two bystanders to "watch what I'm going to do" before the shooting.
Boyce added that Brinsley tried to hang himself last year, but his attempt to kill himself was unsuccessful.
"The mother expressed fear of him, and she said she hasn't seen him in one month," Boyce said, adding that she also mentioned that he had a "very troubled childhood."
In custody in Cobb County, Georgia, in 2011, Brinsley marked "yes" to a questionnaire asking if he had ever been admitted to a mental institution or been under the care of a psychiatrist or psychologist, The Wall Street Journal reports.
However, a friend described him as a "God-fearing" man.
"This would've never crossed my mind for him to do something like this," New York Daily News quoted Jay Romero, who spent a month with Brinsley last Christmas, as saying. "It brought tears to my eyes. No human has the right to take any human's life, that's wrong. What he did is a cowardly move. I don't know what he went through, what was on his mind."
The officers were killed at close range as they sat in their squad car in the Bedford-Stuyvesant section of Brooklyn Saturday afternoon.
The officers "never had an opportunity to draw their weapons" and were "killed with no warning, no provocation," Police Commissioner William Bratton said earlier. "They may have never even seen their assailant, their murderer."
Soon after the shooting, the suspect fled to a nearby subway station, where he was found dead with a self-inflicted gunshot wound.
Demonstrations against the New York Police Department have been taking place since Dec. 3, when a grand jury failed to indict a white police officer, Daniel Pantaleo, in the chokehold death of Eric Garner, an unarmed black man, who was killed in July while he was being arrested for selling untaxed cigarettes. This came weeks after a Missouri grand jury also decided not to indict white Ferguson police officer Darren Wilson in the shooting death of a black teen, Michael Brown.