Gwen Stefani Takes Sons to Church After Glorifying God for New People in Her Life After Divorce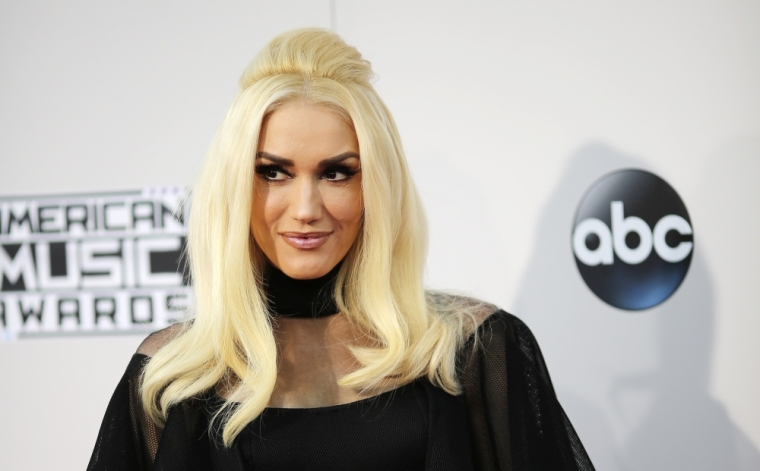 In the midst of promoting her hit primetime television show "The Voice" and new song "Used to Love You," singer Gwen Stefani is taking time to attend church.
The 46-year-old Grammy Award winning singer who serves as the frontwoman of the band No Doubt was recently spotted bringing her three sons Zuma, Kingston and Apollo to church.
"Gwen Stefani was seen taking her sons to church before meeting up with Blake Shelton on Sunday," the Daily Mail reported. "The 46-year-old looked stylish in a black and white coat and large cat's eye sunglasses and smiled as she headed to church."
Stefani is rumored to be dating Shelton, a country music star and fellow judge on "The Voice." But when questioned about the romantic relationship during a radio interview earlier this month, Stefani remained coy.
Although she did not specify her relationship with Blake, Stefani spoke about God putting people in her life after her 13-year marriage to rock singer Gavin Rossdale officially ended last October.
"It feels like I've been in this cocoon and I've been ready to bust out, for many reasons. And there's been loads of people around me who have come to help and make me feel like a new person and uplift me," Stefani told the "Karson & Kennedy" morning show on Mix 104.1 in Boston on Nov. 9. "There's … incredible friends who have gone through similar things at the same time. It's incredible how God works and places people to help you through tough times."
Stefani revealed that she was able to overcome the hardship of her divorce by re-focusing on her gifts.
"When my life blew up, it was another layer to get me down on my hands and knees. It was like, 'time to use my gift again,'" she said on the radio program. "It wasn't like I want to write music, it was I have to write music. Everything else feels horrible. The only thing that feels good is when I'm in this room, channeling."
The singer was raised in the Roman Catholic faith and even reportedly carried rosary beads and her grandmother's prayer book at her Anglican wedding to Rossdale in 2002. Although her marriage with Rossdale came to an end, it seems her three children with the rock star have strengthened her faith.
Last year, the No Doubt singer appeared on "Late Night with Seth Meyers" to reveal that her now 9-year-old Kingston was instrumental in praying for her now 20-month-old "miracle baby" Apollo.
"[Kingston] asked me, 'Mom, are you going to have a baby? I want you to have a baby,'" Stefani told Meyers. "I was like, 'It's over. We're not having any more. This is our family.'"
The singer's son began to override her denial with prayer.
"Kingston … has a direct link to God, basically," she said. "[He started to pray,] 'Dear God, please let my mom have a baby. Please, God! Please let me mom have a baby. And four weeks later, I was pregnant. He prays for everything [now]. 'Please God, please let me have another cupcake. … Yes!' He really believes."