Hailey Bieber describes battle with guilt for not always being a 'good girl' Christian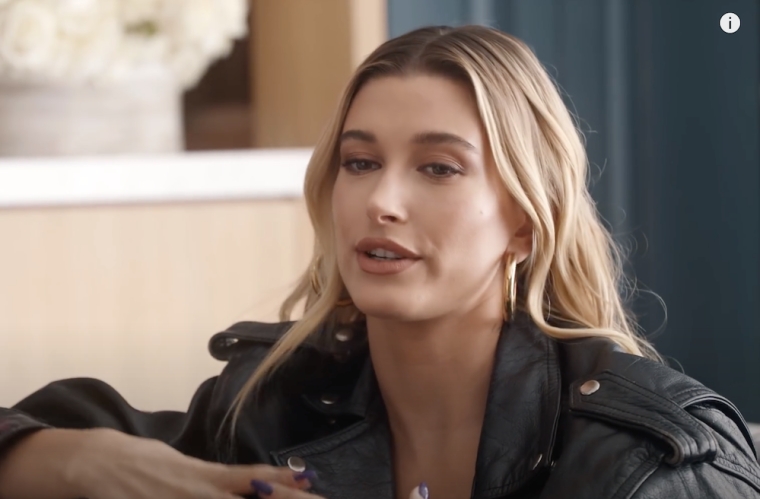 Supermodel Hailey Bieber opened up about her years-long battle with guilt because of the pressure she felt to be a good girl from her Christian upbringing. 
Superstars Justin and Hailey Bieber recently launched a Facebook video series giving fans a glimpse into their lives while in quarantine. Over the weekend, the model also appeared in an interview with her church on the Hillsong YouTube channel, as part of a four-part series, in which she candidly spoke of her new marriage to Justin.
She revealed that a few months into her marriage she struggled with a lot of guilt from her past. 
"I think where it stems from for me is that I was raised in a Christian household. I grew up with Christian parents and I put extra guilt on myself to be this good girl, to fill this role of being like this goody two-shoes, good girl, and what I learned leading up to being married is it's just not realistic," Hailey told Hillsong TV host of "Now With Natalie" and friend Natalie Manuel Lee.
The entertainer said everyone wishes they hadn't made mistakes in the past so she had to come to terms with that and work through it and let it go. 
"What I learned, being married, is that every mistake that I made and bad decision that I made, and everything that I was making myself feel guilty for, led to me being married and me being a wife," Hailey testified. 
"I think in the beginning, especially for the first six or seven months of being married, I was just ridden with guilt. I wish I hadn't done this. I wish I had just walked into this clean and free and [with a] clean slate, but what it taught me is that it's just a) not realistic, and b) we all have guilt and we all feel shame for things we've done, but it doesn't have to define who we are, and it didn't have to define me in my relationship."
"We're constantly evolving especially in Jesus," she added. "Our relationship with Christ is going deeper and deeper … Where I was before I was a wife and who I was before I was a wife is not who I am now."
In the four-part series of season 2 of "Now With Natalie," Lee visits the home of the Biebers for an intimate catch up. In their conversation, Hailey also opens up about the challenges of being newlyweds and she divulges details of their wedding.
She stressed that getting married is not to be taken lightly, saying, "It's very, very, very serious." 
"It was a very thought-out life decision and it took every ounce of my faith in Jesus to step forward in that," she said.
The TV personality was also featured in season one of the Hillsong show where she revealed that her true purpose in life is not to promote beauty or fashion but to reflect Jesus in the world.
Hailey revealed that she always wanted to make sure she carried the famous Baldwin legacy in a positive way and it's why she avoided trouble. Her father, Stephen Baldwin, is a devout Christian who has now dedicated his acting career to making faith-based content. The 23-year-old, meanwhile, is one of the most recognized faces in mainstream modeling.
"I obviously believe in modesty but a big part of my job is body and face and vanity and that is the whole premise of what I do so it's actually really difficult to try to be like, 'OK, this is what I do for my job but on Sunday I'm in church and that's like a real thing for me, that's a real lifestyle for me and Jesus is a real thing for me,' without it looking like I'm compromising everything," she admitted to Lee in season one.
"I think my bigger purpose is to be a light. I'm here to represent Jesus through me for other people, for His will to be done."