Hall of Famer Tim Brown on Overcoming 'Evil' Sexual Temptations to Find Jesus During Prime of His Career (Interview)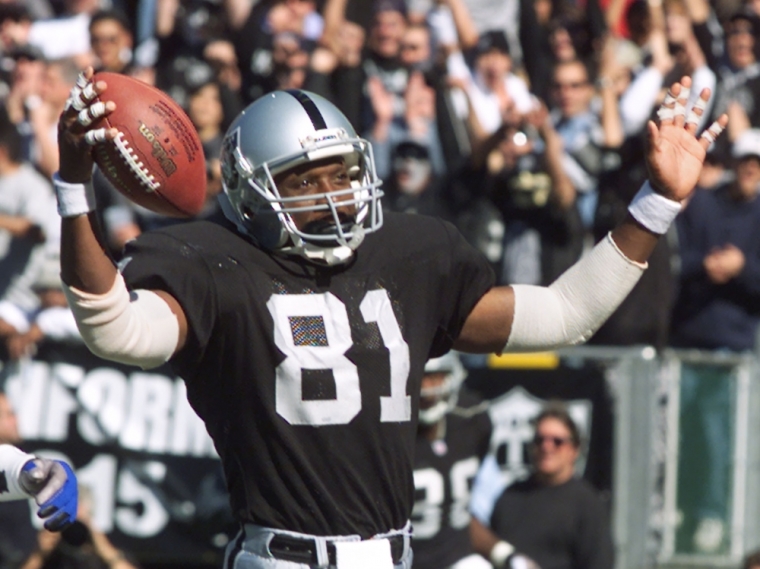 As legendary Oakland Raiders wide receiver Tim Brown was granted all the fame, fortune, success and women he needed as he earned the nickname of "Mr. Raider" in the '90s, there was one thing that was desperately missing from the hall-of-famer's life that made him dislike what he saw in the mirror — a relationship with Jesus.
The 49-year-old Brown, a 2015 inductee into the Pro Hall of Fame who is sixth all-time in NFL career receiving yards, explains in his new book, The Making of a Man: How Men and Boys Honor God and Live With Integrity, that despite all his success, he didn't consider himself to be a man until he put his full faith in the Lord during the summer before his ninth NFL season.
In an interview with The Christian Post, Brown explained that he had a strict religious upbringing attending the Church of God in Christ services about three times a week as a child. But by the time he went off to college at Notre Dame and became the first receiver ever to win a Heisman Trophy, he felt ashamed to call himself a Christian because he was not guarding his "spiritual heart" or living by God's design.
As Brown followed up his college career by getting drafted by the Los Angeles Raiders in 1988, he got swept into the culture of NFL locker rooms — where the talk was focused on who was banging how many girls. There were numerous "gorgeous" temptresses around Los Angeles that kept Brown even further from a relationship with Jesus.
Brown said at some points, he was dating "four to five" women at the same time and sometimes would have relations with three different women over the course of a day, or as he referred to as "breakfast, lunch and dinner."
"I started to realize that L.A. was a very difficult place because the women are just so gorgeous," Brown admitted. "They are fine and the bodies are exactly the way you want them. They are so good looking but I started to realize that evil comes in beautiful packages."
Although Brown knew deep down that having premarital relations with multiple women was driving him further from God, such dating habits were praised by his peers in the Raiders locker room.
"That was like the right of passage with the Raiders, to see who could do the 'breakfast, lunch and dinner thing.' To pull that off was not something that I was damned for, it was something I was congratulated for," Brown said. "It is so easy for your mind to get so corrupted and get to the point where you realized 'Hey, this is not so bad, everybody is telling me that it is great so why should I feel bad about it?'"
"The NFL locker rooms, especially the Raiders locker room, there is nothing in there that says 'Be like God,'" Brown added. "In fact, it is quite the opposite, from the conversations, to the music, to just everything. Everything about it is non-Christ-like."
While Brown continued to live his life in a manner in which he felt God did not approve of — which also consisted of cursing out coaches and players before and during games to get himself pumped up — he said his own self-esteem began to plummet.
Although Brown was one of the best receivers in the NFL and was living what many would consider to be a glamorous lifestyle, he literally could not stand to look himself in the mirror.
"Even though I grew up in church and knew what I was supposed to be doing, I wasn't even close to doing what I was supposed to do," Brown said. "I almost hated calling myself a christian because that word means to be Christ-like and certainly I don't think I was even close to being Christ-like."