'Hamilton'-Gate Proves Left Hasn't Learned a Thing From Election
'Hamilton'-Gate Proves Left Hasn't Learned a Thing From Election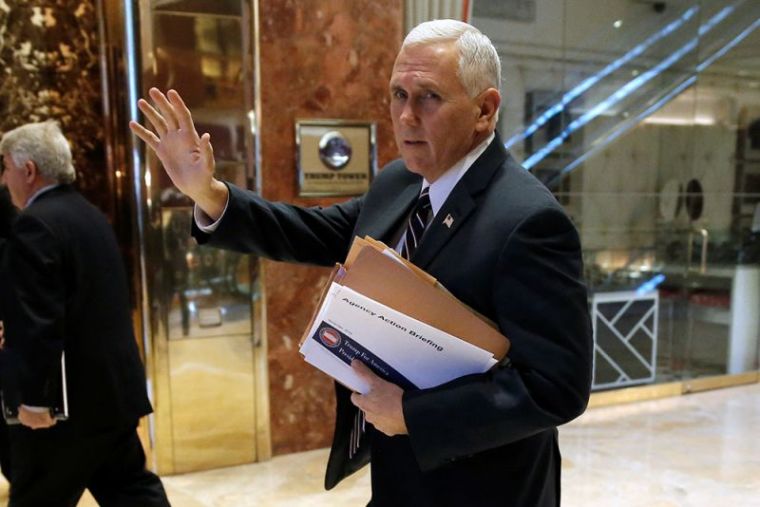 The left's reaction to Donald Trump's election victory has underscored why their candidates lost in the first place. There were days of protests, some of which turned violent, featuring looting and chants of "He is not my president!" Grief counselors were brought into schools in some cities to console distraught children.
The entertainment world has vacillated between denial and depression over the news. The first post-election "Saturday Night Live" featured a somber skit in which Kate McKinnon, playing Hillary Clinton, looked into the camera and said with a tear in her eye, "I'm not giving up. And neither should you."
Last Friday it was the theatre world's turn. Vice President-elect Mike Pence attended "Hamilton," the hit Broadway musical about the country's first Treasury Secretary, Alexander Hamilton.
During the curtain call, one of the principal actors, Brandon Victor Dixon, who plays Aaron Burr, addressed Pence and criticized his incoming administration.
Dixon, reading from a note card, said he had a message for Pence and that "we hope that you will hear us out." Though he had already left his seat, Pence waited by the doorway to do just that. Dixon welcomed Pence and thanked him for attending. Then he encouraged audience members to take out their phones to record his speech and post it on social media. He then read a statement.
"We, sir, we are the diverse America who are alarmed and anxious that your new administration will not protect us, our planet, our children, our parents, or defend us and uphold our inalienable right, sir. But we truly hope, that this show has inspired you to uphold our American values and to work on behalf of all of us."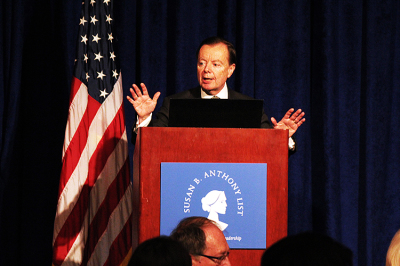 President-elect Trump called the politically charged appeal "harassment," which is precisely what it was. Pence had not invited any attention to himself. He did not attend the play in his capacity as vice president-elect, but as a private citizen. Indeed, he was there with his daughter, nieces and nephew.
It was an unprecedented breach of theatre protocol to single out one audience member for criticism and embarrassment. The theatre is supposed to be above politics, a place in the public square where everyone in the community, no matter their politics, can come together. The cast of "Hamilton" may not realize it but by saying those words, Dixon has made the theatre a less hospitable place for many Americans. Those words signaled to half the country that they are not welcome.
Unfortunately, this sort of virtue signaling and moral preening is becoming increasingly common. As we saw this fall with the Colin Kaepernick controversy, the sporting arena has become a place where every political issue and perceived slight is an opportunity to protest.
Perhaps this sort of display was to be expected. The theatre community is known to be very liberal. Hillary Clinton held a fundraiser at a "Hamilton" performance last summer, as did Barack Obama in 2012. The show's creator, Lin-Manuel Miranda, was an outspoken Clinton supporter who said in July, "Are you going to vote for the guy who wants to build a wall, or for someone who's building bridges?"
Ironically, while the cast opted to seize the stage for a political message, many did not take advantage of the place where political views are best expressed — the ballot box. Many in the cast had not vote in YEARS.
One of the chief criticisms of conservatives is that they lack empathy for others because they don't engage with those they disagree with. But that was exactly what Pence was doing. He went to see a performance that celebrated immigration and diversity and he laughed and applauded throughout. He clearly enjoyed it.
Pence was, if you will, building a bridge to a community of people who probably didn't vote for him and Donald Trump. He was engaging with them. But instead of welcoming him, they built a wall.
It's ironic to consider that in almost lock-step agreement, the elite on the cultural left condemn bullying and harsh words for themselves or their ideas, but too rarely show others the kind of respect they demand. Those who seek to be heard should try listening, especially when someone is attempting to talk with them.
Former Presidential candidate Gary Bauer is chairman of the Campaign for Working Families, president of American Values, and co-host of the Bauer and Rose show on SiriusXM Patriot.