Harnessing the Power of Prayer to Help My Family (Part I)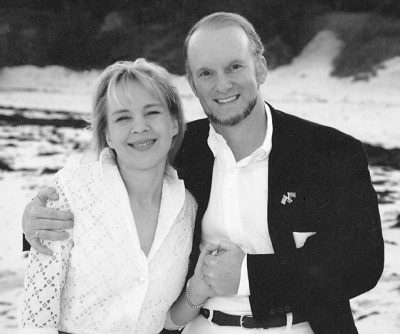 "Mom Says/Dad Says," an exclusive Christian parental advice column by Gregory Slayton, former U.S. Ambassador to Bermuda and author of the best-selling book Be a Better Dad Today: Ten Tools Every Father Needs, and his wife, Marina Slayton, author of the new book Be The Best Mom You Can Be. The Slaytons have been featured on Fox and Friends, Focus on the Family Radio and numerous other media outlets. They donate 100% of their royalties from parenting books to fatherhood and family nonprofits.
Senators John McCain and Joe Lieberman, Governors Jeb Bush and Sam Brownback and Pastors Tim Keller and Luis Palau, among others, have endorsed the Slaytons. In their exclusive series for The Christian Post, both Marina and Gregory will answer thoughtful Christian parents seeking to raise their children up in the goodness of the Gospel and the Glory of God. If you would like to have Marina and Gregory answer your questions, please contact them via momsaysdadsays@christianpost.com.
Parent Question:  My family is in a very challenging time. I know I need to pray more, but often I allow myself to get distracted by worry or fear or the little things of life. How can I really harness the power of prayer to help my family? 
Mom Says:  Prayer is the single most powerful spiritual weapon we have as parents. Unfortunately too few of us use it effectively. We are called to pray not only during times of crisis but every day — because our Heavenly Father wants to speak to us every day. Just like we love to speak with our own kids, our Father in Heaven loves to hear our prayers.
We must also never forget to give thanks and praise to God during both the good times and the bad. It is too easy for me to focus on what I need and the tough things that my family is facing. When I recall all the good things that we have and all the times the LORD has answered our prayers … that fills me with greater hope and confidence for the future. That is one of the many powers of Praise and Thanksgiving.
Jesus echoed the Old Testament when He said at the Temple, "My house shall be called a house of prayer."
This is exactly what we want for our own homes. We want our homes and our lives to be filled with prayer. This is the sure path to peace and love and joy, when we are praying for others as much as we are praying for ourselves.
Some people are more awake at night while others are at their best in the morning; but it is important to choose a time and stick to it. Read a verse or two to settle your mind on spiritual things. Then begin to thank and praise God for what is mentioned in those prayers.
Remember God is not Santa Claus — it is critical to revere Him and come to Him not only to ask for things but to thank Him and praise Him for His great love and goodness. I find myself praying way too often for those things that only affect me and mine. By beginning prayer with praise and thanks I get my eyes off of me and onto to Him.
In prayer it is essential to have faith that we are not only there to talk but also to listen. Listening to that still small voice may change the very nature of what we are praying about. If you value your prayer time, your family members will begin to value it. They will not only ask you to pray for them — they will want to pray with you.
Corporate prayer acts like a glue for spouses and children. Prayer unites us in God's presence — so begin to ask your spouse to pray with you and pray with your children: in the car, on the phone — anywhere and everywhere. Joining prayer groups at your church and at school (like Moms in Prayer International) is so encouraging. But by asking God Himself to help you develop your prayer life, you will begin to unleash His power in your life.
Dad Says: If we want to have strong and happy families I do believe it is essential that we learn to pray for them with love and joy and power. The Holy Spirit School of Prayer is open to everyone. You don't need an MBA from Harvard Business School, or anywhere. We just need humble hearts, willing minds and a dedicated Spirit.
For me, I love to get up a little earlier than the other members of my family and go outside. I bring my Bible so I can meditate on God's Word — and therefore get my mind off my daily concerns and onto His eternal Truth (like the importance of loving my neighbor as much as I love myself). Then I thank Him for His many, many blessings (and trust me … we all have so many blessings). Thanksgiving is good for the soul.
I pray for each of my children and my wife by name — stopping to lift up any particular issue or challenge. I also pray for friends, partners, business deals … basically everything that I need help with (and that means pretty much everything that is important). This is always the most blessed and fulfilling time of the day for me. It gets my day going in the right way, helps me connect to the Eternal and gets my focus off of "me" and onto "we." And that is always a good place to be.
Prayer isn't an "eternal vending machine." It is a quiet and sometimes mysterious conversation with our unseen Heavenly Father. But He promises He is listening … and if you watch closely you will see His answers. Sometimes they are in changed lives. Sometimes they are in changed attitudes. Sometimes the changes are in me. But prayer does change things, because we serve a Heavenly Father who loves us.
More on prayer in our next MS/DS column. But in the meantime, we are praying for you!!