Harvard Graduate Sleeps With Homeless; Tells Christians Don't Just Share Jesus With Them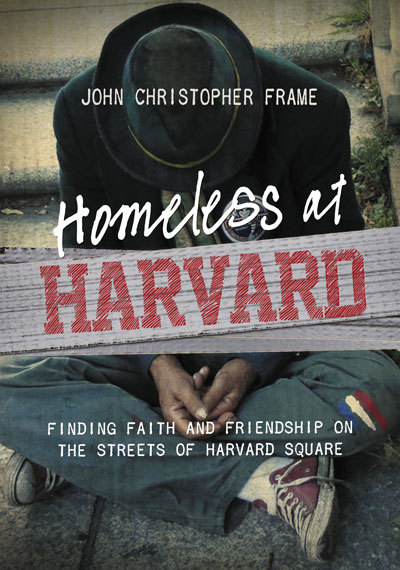 A Christian scholar and Harvard graduate spent ten weeks sleeping on the streets with the homeless, and came back warning Christians not to just tell them about Jesus.
"I would encourage people to be authentic in the relationships they have – whether it's with homeless people or the couple next door," John Christopher Frame, a Harvard graduate and author of Homeless at Harvard: Finding Faith and Friendship on the Streets of Harvard Square, which came out last month, told The Christian Post in a Tuesday interview.
"It might be that if we seek to rush out to reach people with the Gospel, we may miss something," Frame explained. He stressed the complexity and value in every life, especially among the often misunderstood people who take to the streets.
The author said his book aims to bridge the gap between the homeless and most Americans' "ordinary lives." He sees a stratified society, with a great deal of misplaced judgment and animosity towards those who sleep on the streets. He called Christians to study their motivations and realize the complexities in their own lives, before characterizing other people.
One character in Frame's book, a homeless man named Dane, left school after 4th grade but still has "a great education," due to his voracious reading and driving passion for knowledge. "When he was driving a cab, a passenger – a professor at Yale – mistook him for having a PhD," the author noted.
Nevertheless, Dane suffered from a cocaine addiction, a divorce, and a brief stint in prison. "His life is one that fits the mold exactly," Frame admitted, but his active mind confounds the "homeless" stereotype.
"His ability to reflect on his life is to be commended," the author explained. In this way, Dane may serve as a role model for Christians and non-Christians, whom Frame said he hopes will mature into the kind of servants "the world needs."
The author also warned that homelessness is more widespread than most Americans realize. "Maybe it's someone who lost their job and is living with a relative and, thus, secretly homeless," he explained. The lives of the homeless, he claimed, do not drastically differ from our own.
"My hope is that people who read the book will better understand that people who are homeless have stories, and that the misconceptions they might have about homeless people – or anyone, for that matter – may very well be wrong," Frame said.
A better understanding of the struggles of the homeless should prepare Christians to love both God and neighbor more fully, the author argued. He said he hopes the book will "help them to better engage the people in their communities, and serve God and others in better ways."
A master's graduate from Harvard Divinity School, Frame is currently studying non-profit organizations in Cambodia with his wife. Readers can learn more about his book at Frame's website, http://www.homelessatharvard.org.