Heather Cook, First Female Episcopal Bishop in Maryland, Pleads Guilty in Drunken-Driving Death of Cyclist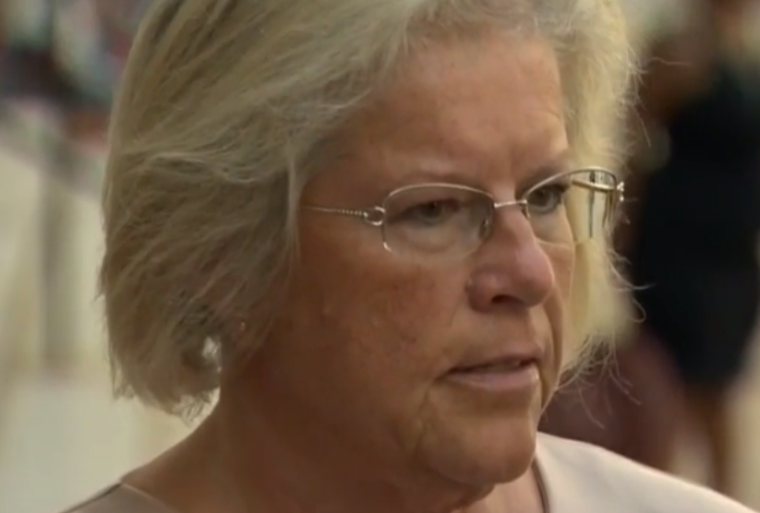 Heather Cook, the first female to be elected bishop of The Episcopal Church of Maryland, pleaded guilty Tuesday to automobile manslaughter and three other criminal charges for her role in the drunken-driving death of 41-year-old Thomas Palermo, a married father of two and biking enthusiast last December.
According to The Baltimore Sun, prosecutors have asked for a sentence of 20 years, with all but 10 years suspended. This would be followed by five years' probation. Judge Timothy Doory who scheduled sentencing for Oct. 27, said he would not sentence the former bishop any more time than prosecutors are seeking but could give her less.
Cook, 58, who resigned her post on May 1 and was later stripped of her clergy credentials, was charged with murder earlier this year after she hit Palermo then fled the scene as the doting father died.
With her guilty plea, Cook admitted to driving drunk and leaving the scene after striking Palermo on Dec. 27. She had been sending text messages as she drove and Assistant State's Attorney Kurt Bjorklund said she did not return to the scene until 30 minutes later at the urging of a friend. Her blood alcohol level was registered at 0.22, nearly three times the legal limit.
Cook pleaded guilty to one count of automobile manslaughter, which comes with a maximum penalty of 10 years; leaving the scene of a fatal accident, which also comes with a maximum penalty of 10 years; and driving while under the influence and texting while driving, which both bring a maximum penalty of one year.
Palermo's family, who attended the hearing, did not comment on how they felt about the sentencing recommendations of the prosecutor's office. The deceased cyclist's sister-in-law, Alisa Rock, said in a statement that they would "advocate the maximum penalty allowed under law," according to the Sun.
"It's time for us as a community to send a strong message that we will not tolerate drivers who text on their smartphones, or drive while intoxicated," said the statement. "The next victim could be your parents, your child, your friend — even you."
Bicycle advocates Liz Cornish of Bikemore and Nate Evans of Bike, Maryland, who were also present at the hearing, said Cook's punishment could have been tougher to send a stronger message.
"We believe the best way to honor Tom is to continue to bring awareness to the type of traffic violence that causes families like Tom's immense pain every day," said Cornish.
"We hope that one day Bishop Cook can truly grasp the enormity of the loss that her reckless behavior caused," Rock added in the Palermo family statement.