Here's What President Donald Trump's Cabinet Might Look Like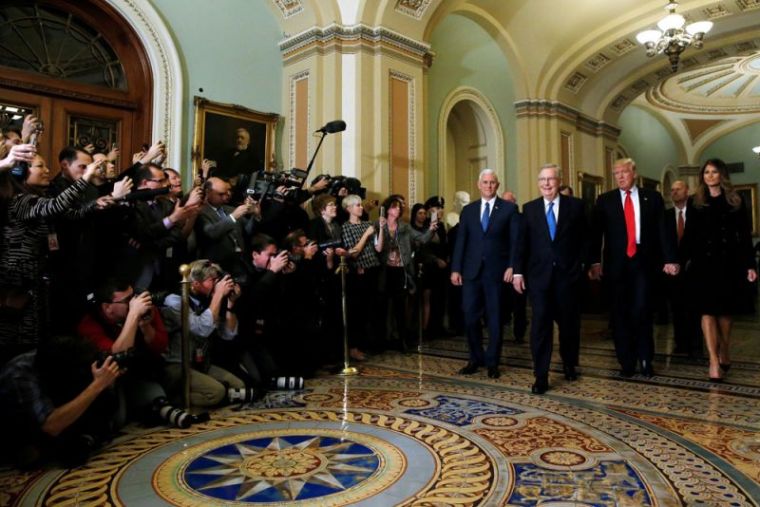 President-elect Donald Trump is in the process of deciding who will serve in his new administration, and the list of possible picks includes both well-known and lesser-known figures.
Since Trump's tweet Friday, saying, "… Will soon be making some very important decisions on the people who will be running our government!" several names have figured, including media executive Stephen Bannon, diplomat John Bolton, former House Speaker Newt Gingrich, New Jersey Gov. Chris Christie, Alabama Senator Jeff Sessions, retired neurosurgeon Ben Carson, former Arkansas Gov. Mike Huckabee, and many others.
Here are some possibilities for Trump's cabinet and other positions that you may recognize the name of, according to media reports.
White House Chief of Staff
Stephen Bannon: Trump's campaign CEO, Bannon is the executive chairman of Breitbart News. The president-elect is "strongly considering" him to serve as his White House chief of staff, according to The Washington Post.
However, some of Trump's close aides do not think Bannon is fit to be the highest ranking employee of the White House. Bannon has been accused of seeking personal gains.
"Back in March, I quit Breitbart News when it became clear to me that they had decided that loyalty to Donald Trump outweighed loyalty to their own employees, helping Trump smear one of their own reporters, Michelle Fields, by essentially calling her a liar for saying that she had been grabbed by then-Trump campaign manager Corey Lewandowski," wrote Ben Shapiro, former editor-at-large of Breitbart News, in an article in Daily Wire in August. Shapiro also wrote that Breitbart openly embraced the white supremacist alt-right under Bannon's leadership.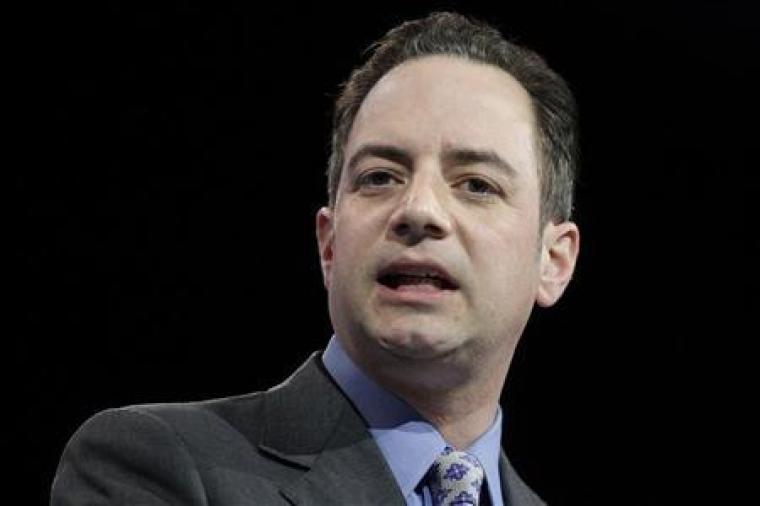 : The Republican National Committee chairman is also being mentioned as a contender for chief of staff, according to Reuters. He emerged as a trusted adviser to Trump and helped encourage discipline in the campaign's final weeks. The president-elect gave him special thanks during his acceptance speech early Wednesday. "I tell you Reince is really a star and he is the hardest-working guy," Trump told the crowd.
Priebus was under pressure to distance the party apparatus from Trump, but he refused to do so and instead frequently traveled with the billionaire businessman. However, given that Trump projected himself as anti-government, an establishment figure as Trump's chief of staff appears to be problematic.
Secretary of State
John Bolton: A senior fellow at American Enterprise Institute and founder of the John Bolton PAC, Bolton tweeted Wednesday, "Trump will rebuild the military that has suffered under #Obama, which is perfect opportunity to work w/ GOP Congress to reverse that trend."
Bolton is pro-Israel and former U.S. ambassador to the United Nations. He has served in both Bush administrations. In an interview on "Hugh Hewitt Show" in August, Trump suggested Bolton could be considered for the position, according to The Algemeiner.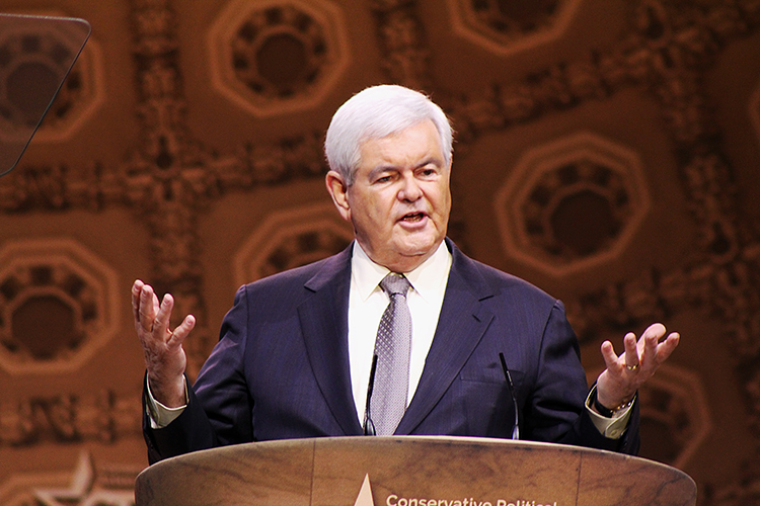 Newt Gingrich: The former House Speaker is a leading Trump supporter and advised the real estate mogul during the campaign.
At a campaign rally in Ohio in July, Trump said, "Newt has been my friend for a long time and I'm not saying anything. But I can tell you in one form or another, Newt Gingrich is going to be involved with our government, that I can tell you. Newt is going to be involved."
Last summer, the former Georgia congressman said Trump had offered him a senior position if elected. "I said I want to be the senior planner for the entire federal government, and I want a letter from you that says Newt Gingrich is authorized to go to any program in any department, examine it and report directly to the president," according to The Atlanta Journal-Constitution.
Stanley McChrystal: A retired U.S. Army General and member of JPMorgan Chase's Military and Veterans Affairs Executive Advisory Council, McChrystal is also a contender for the top foreign policy position, according to The New York Times.
However, McChrystal said in July that he would decline "any role" offered by Trump if contacted. "I have not been contacted by the Trump campaign. If contacted, I would decline consideration for any role," he told CNN at the time, when he was rumored to be a possible candidate for Trump's running mate.
McChrystal earlier served as the commander of Joint Special Operations Command and U.S. and international forces in Afghanistan. He quit the military in 2010 after criticizing President Barack Obama.
Attorney General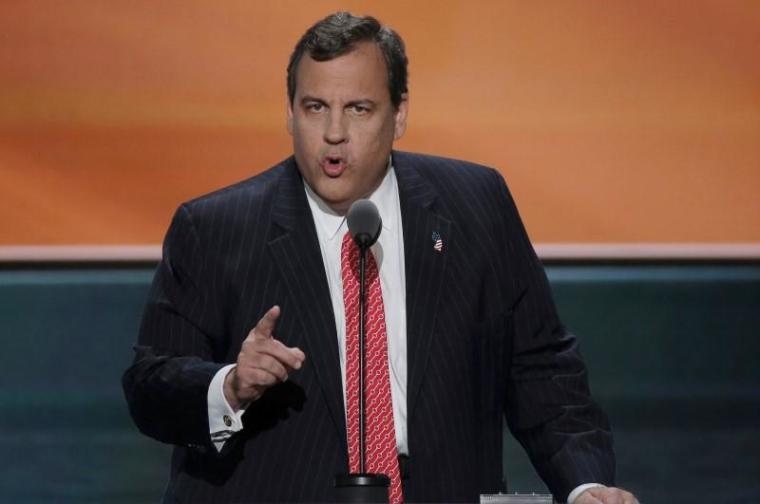 Chris Christie: On Friday, Trump asked his running mate, Mike Pence, to take over the transition team efforts from Gov. Christie, an early Trump backer and loyal adviser to the president-elect. Christie was instead named a vice chair of the transition, according to ABC News.
Christie endorsed Trump soon after leaving his presidential bid. Former President George W. Bush appointed Christie U.S. Attorney for New Jersey, a position he held from 2002 to 2008.
Will Trump appoint him the attorney general? "My sense is he has to go through Senate confirmation (and) that's a week and a half of Bridgegate (the George Washington Bridge lane closure issue) news," NJ.com quoted Matthew Hale, associate professor of political science and public affairs at Seton Hall University, as saying. "That doesn't make logical sense. It doesn't mean Trump won't do it. But I don't understand the upside of making him attorney general."
Jeff Sessions: Trump might choose to reward the Alabama senator for being an early supporter with a cabinet position in his administration. He was the first U.S. senator to back Trump way back in February.
Sessions is seen as one of the most conservative members of the Senate. And he could be considered for the position of attorney general due to his legal background as the U.S. Attorney for the Southern District of Alabama and his term as the state's Attorney General in 1995-1997, according to Heavy.com.
Secretary of Health and Human Services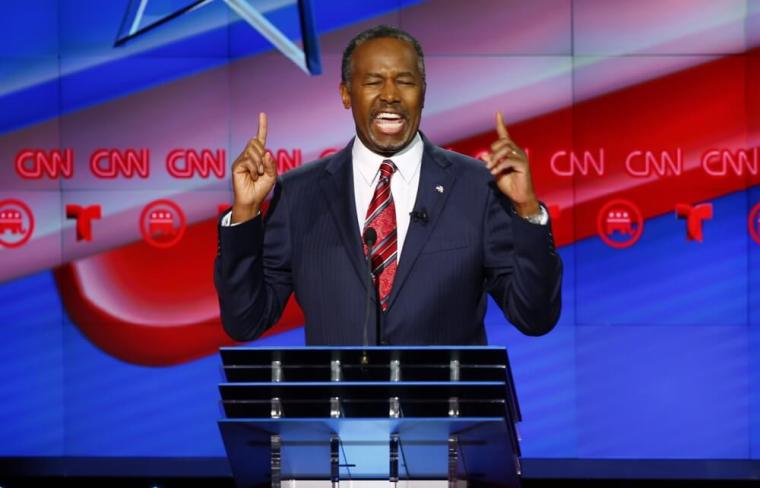 Dr. Ben Carson: Former director of Pediatric Neurosurgery at Johns Hopkins Hospital, Carson ran for the GOP presidential nomination this year, but left the race and later endorsed trump.
In May, Trump told Fox News host Bill O'Reilly that Carson would be suitable for HHS. When Carson was seeking GOP nomination, he strongly criticized "Obamacare," comparing the health care law to slavery. He also said liberals would turn the country into Nazi Germany. "And if you believe that same thing can't happen again, you're very wrong. But we're not going to let it happen," Carson said in 2014, according to The Washington Post.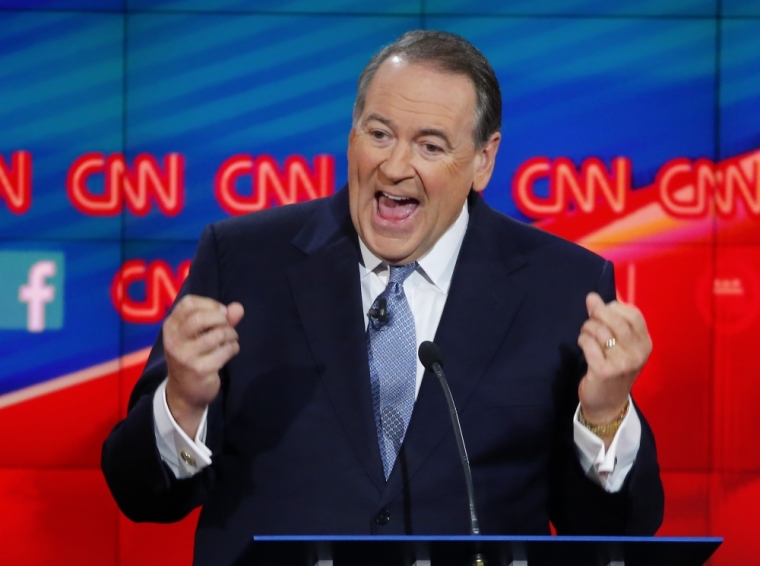 Mike Huckabee: Former Arkansas governor and 2016 presidential candidate, Huckabee could also be considered for the top job at HHS, according to The New York Times.
In 2013, Huckabee promoted a Hobby Lobby Appreciation Day, Jan. 5, in support of the Christian owners' stance on biblical marriage. "They are having to fight in court for the most basic American rights of freedom of religion and freedom of speech," wrote Huckabee on his Facebook page at the time. "The Obama administration insists that companies like Hobby Lobby bow their knees to the God of government health care mandates, even when those mandates are a clear and direct contradiction to their personal beliefs of faith."
Days before the presidential election, Huckabee tweeted, "Trump may be a car wreck, but at least his car is pointed in right direction. Hillary is a drunk-driver going the wrong way on the freeway."
Bobby Jindal: The former Luisiana governor is also being eyed by Trump for HHS, according to The Wall Street Journal. Jindal quit his presidential run within months, but did not publicly praise Trump even afterwards. He, however, said he'd support Trump after the latter secured the nomination, and criticized Trump's rival candidate, Hillary Clinton.
Rick Scott: The Florida governor who was one of the first Republicans to support Trump's campaign is also being seen as a possible appointee to the job. However, the day after the election he said he would not accept a job if offered, according to WSVN.com.
Scott serves as the national chairman of Trump's Rebuilding America Now PAC, but has never appeared in public alongside Trump during any campaign stops in his state.
Education Secretary
Dr. Ben Carson: Carson is listed also as a potential candidate to be the secretary of education, according to BuzzFeed. "We're having discussions," Carson told Fox News when asked about a possible job in Trump's Cabinet Friday. Carson has been vocal against President Obama's transgender bathroom policy, and has advocated for separate restroom for transgender people in schools.
Defense Secretary
Jeff Sessions: The Alabama senator's name has also appeared on the list as the potential next chief of the Pentagon, according to The Washington Post. One of Trump's first supporters on Capitol Hill, Sessions is the leader of Trump's national-security committee. He is an ex-Army officer and has earlier served on the Senate Armed Services Committee.
Lt. Gen. Michael Flynn: He ran intelligence for the U.S. Joint Special Operations Command, which includes SEAL Team 6 and Delta Force, and later also commanded the Defense Intelligence Agency, the U.S. military's overall intelligence organization. On Friday, Trump appointed Flynn as one of five vice chairs of his transition team, according to CNN.
Jon Kyl: The former Arizona senator is being considered for the top Pentagon job, according to The New York Times.
Kyl defended Trump in January after the billionaire said he could "shoot somebody and I wouldn't lose voters." "I think we all recognize that Donald Trump speaks loosely I don't think anybody actually thought that he would shoot somebody," Kyl said at the time, according to CBS5.
Kyl served as Senate Minority Whip, the second-highest position in the Republican Senate leadership.
Treasury Secretary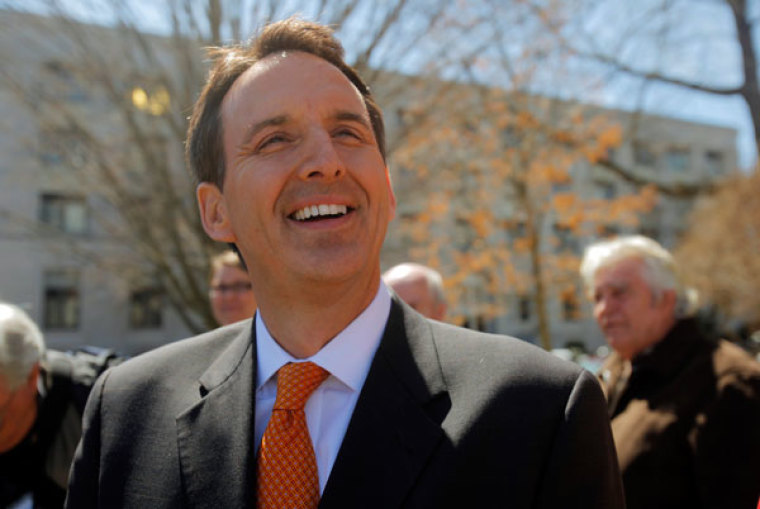 Tim Pawlenty: The former Minnesota governor is on the shortlist for the position, which includes overseeing of the Internal Revenue Service. However, Pawlenty, president and CEO of Financial Services Roundtable, a Washington, D.C.-based industry advocacy group, withdrew his support for Trump and denounced him as unfit to hold public office after a 2005 video of the real estate mogul surfaced, showing the latter using graphically vulgar terms.
Interior Secretary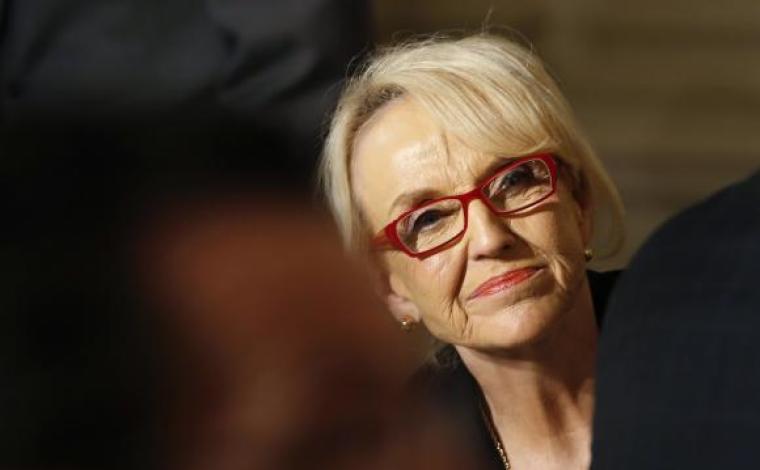 Jan Brewer: The former Arizona governor is a possible candidate for the job, according to Politico. The Interior Department's jurisdiction includes public land development and exploration of oil, coal and gas. Brewer signed the Support Our Law Enforcement and Safe Neighborhoods Act in 2010.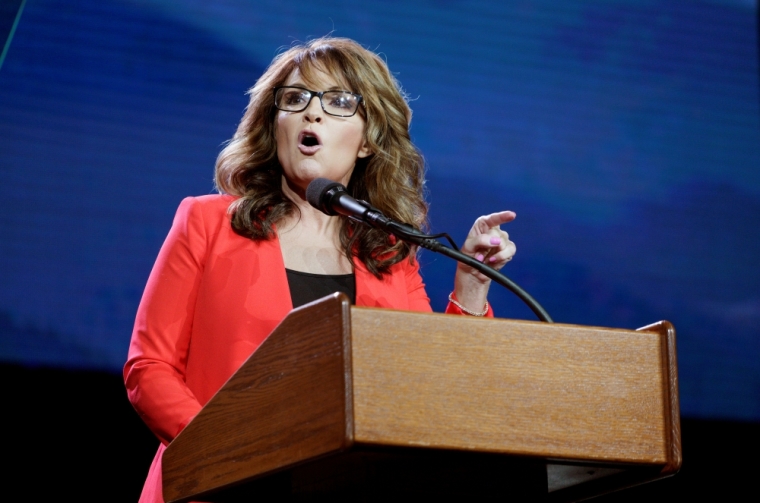 Sarah Palin: Trump aides have also discussed tapping Palin for Interior secretary, and the president-elect has said he'd like to put Palin in his cabinet, Politico reports. Former Alaska governor and vice presidential candidate, Palin was earlier appointed chair of the Alaska Oil and Gas Conservation Commission, responsible for overseeing the state's oil and gas fields for safety and efficiency.
Agriculture Secretary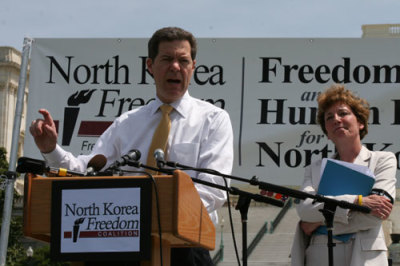 Sam Brownback: The Kansas governor is a top contender for the role of carrying out Trump's positions on trade, according to The New York Times. He ran for president in 2008, but withdrew before the primaries began and endorsed eventual Republican nominee John McCain.
Brownback received a high rating by the U.S. Chamber of Commerce, and has consistently supported a low tax and spend policy for government.
Commerce Secretary
Chris Christie: He is also listed as a potential candidate to head the U.S. Department of Commerce, which is responsible for creating jobs and promoting economic growth in the country. When Christie was in the race for GOP nomination, he talked a lot about tax reform and cutting government regulations.
Homeland Security Secretary
Jeff Sessions: The Alabama senator's name has figured also as a candidate for the role of guarding U.S. borders. He has raised concerns over illegal border crossings. "There is a crisis at our southwest border, one that in many ways exceeds the crisis we saw just two years ago, one that further undermines the integrity of our immigration system, but one that the most of the media has elected to ignore," he said in October, according to Newsmax.