Robert Jeffress' Message to Americans Who Didn't Vote for Trump: Don't Be Afraid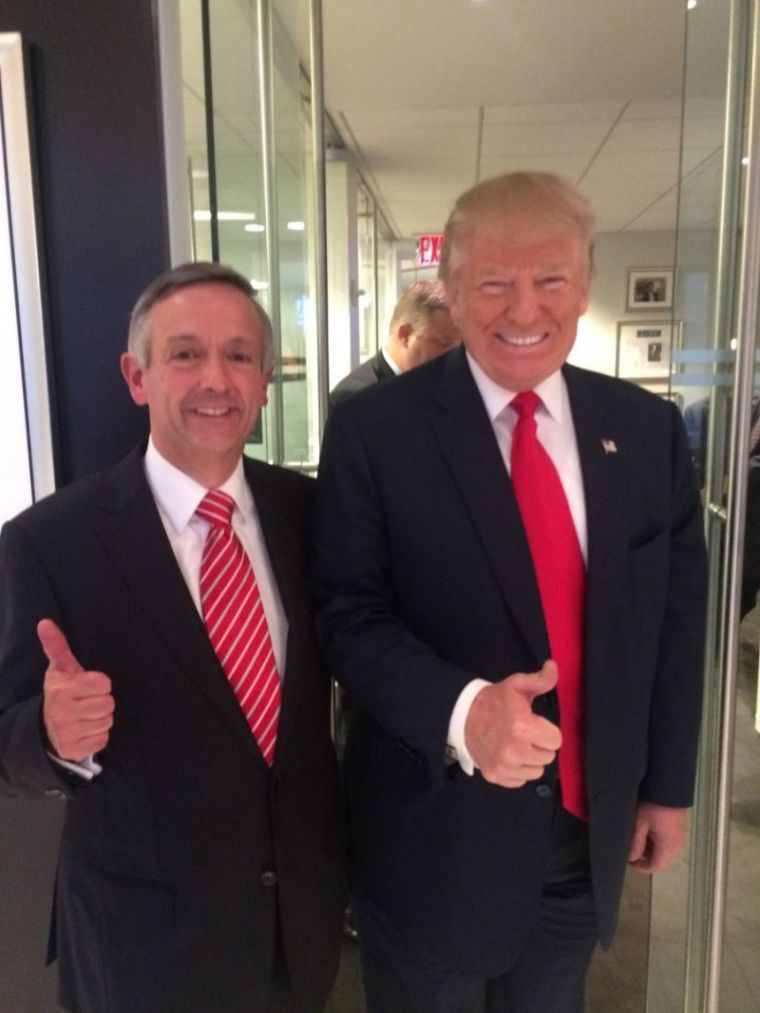 Robert Jeffress, senior pastor of First Baptist Church in Dallas, Texas, has spoken out about President-elect Donald Trump's victory over Democratic rival Hillary Clinton in the elections, and said that those who didn't vote for him should not be afraid, or discouraged of what's to come.
"America has spoken and we now have a new president who will occupy the White House," the pastor said in a video message on his website.
"No matter how you feel about the outcome of this election, I hope you will join me in praying for my friend, President-elect Donald Trump. For those who did not choose to vote for President-elect Trump, and may carry a measure of uncertainty about the future, there is no need to fear. And no reason to be discouraged," he added.
Jeffress added that the Apostle Paul's letter to Timothy calls on Christians to pray for all those who are in authority.
Jeffress did not say who specifically he believes is fearful of a Trump presidency, but a number of evangelical leaders, including Russell Moore, president of the Southern Baptist Convention's Ethics & Religious Liberty Commission, voiced strong opinions opposing Trump during his campaign.
Still, Jeffress insisted that as Daniel 2 in the Bible explains, it is God alone that establishes leaders.
"As Christians, our hope does not reside in kings, presidents, or any authority, other than God, and God alone. So, let's fulfill our mandate to be salt in an ever darkening world," he added.
Earlier this year Jeffress criticized Christians who were opposed to Trump, calling them "weak," "namby-pamby" and too "proud" because they "can't get over the fact that their candidate didn't win" in the Republican primary.
"After being with Mr. Trump over the last year on many occasions, I can tell you, if he becomes president, evangelical Christians will have a true friend in the White House," the pastor insisted.
Moore meanwhile responded to Trump's win in an article on his website, and agreed that Christians need to pray for the president-elect.
He warned, however, that conservative evangelicals in America remain "politically homeless — whether they know it or not."
"We will pledge allegiance to the flag, but we will pledge a higher allegiance to the cross. We can pray and honor our leaders, work with them when we can, while preparing to oppose them when needed. We do not need the influence that comes from being a political bloc. We have more than influence; we have power — the power that comes through the weakness of the crucified," he added.
"Our rallying cry is not 'Hail to the Chief' but 'Jesus is Lord.' Perhaps this electoral shakeup means that President Trump will lead America to be great again. I hope so. But regardless, whatever happens to America, we must seek the Kingdom first again."