Hero dog Zero dies protecting family after 16-y-o boy shoots up party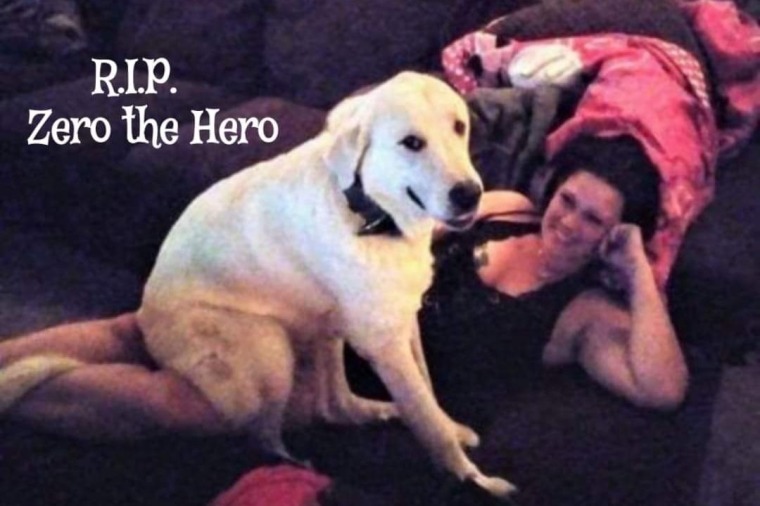 A Houston family says their beloved dog prevented what could have been a bloodbath in their home when it bravely fought with a teenage gunman who wounded several members of their household and eventually took their dog's life during a birthday party.
"I honestly believe if Zero had not kept jumping on him, he would've been able to get shots higher than our legs," Laura Martinez, owner of the killed dog, Zero, said in an interview with Click 2 Houston. "This is not something we would ever think was going to happen."
Local police say on Sunday, March 10, shooting suspect Javian Castenada, 16, attacked Martinez and her family with a gun during the party.
"If [Castenada] had been able to just aim where he wanted to shoot, we would have all been seriously hurt, or killed," Martinez told Oxygen.com.
Martinez told the publication that she was shot in her right leg while her son, Tyler Hollier, 19, was struck in the ankle and her daughter, Valori Pace, 27, was shot twice. One of the bullets she says is currently lodged an inch from her daughter's spine and can't be removed.
In a GoFundMe campaign seeking to raise $40,000 to help pay for her family's medical bills, Martinez explained that a day before the shooting, Castenada, a family friend, had broken into her home and stolen cash and other valuables.
Martinez said she went to Castenada's home to report the theft to his parents but they were not there so she left them a note.
"While at the residence the kid a 16 year old boy showed up and threatened us. His neighbor watched this happen, the kid said [he] was going to get his gun and we needed to leave.  We went home, I figured the parents would call me. But instead the kid Javion [sic] showed up to our house,  walked into our garage where we were cooking for my daughter's birthday party that was happening at our home and started yelling," Martinez wrote.
A fight ensued between the family and the teenager during which he pulled a gun and Zero the hero dog jumped to their defense.
"My dog Zero, jumped up and bit Javion, he shot Zero, my dog fell and Javion then fired 3 more shots, 2 hit my daughter Valori, 1 in the back 1/4 inches from her spine and 1 in the back of her thigh, the other hit the bbq pit. Zero then jumped again and knocked Javion down,  he shot Zero 2 more times before he fell again,  Javion then shot 5 more times 1 bullet hitting me in the leg," Martinez wrote.
She explained that while her family was able to survive the shooting, Zero had to be put down because he was too badly injured.
Martinez told Oxygen.com that Zero bit Castenada several times before he could no longer fight for the family.
"[Zero] took a shot to the chest first and he went down," she recalled.
"Then Zero took a shot to the head, actually his ear, and went down again," she explained. "Zero got back up—and I don't know how, but he got shot again. Every time he got hit, he got back up again."
Martinez explained that it was only after he was shot a third time that Zero couldn't help the family anymore. He was paralyzed by that bullet.
Castenada fled the scene of the shooting and turned himself in to police on March 18. He was charged with three counts of aggravated assault with a deadly weapon.
His lawyer, Sam Cammack III, is arguing that the teenager was acting in self-defense and the gun used in the shooting was taken to the home by him.
"There's an entirely different side to that story," Cammack told Oxygen.com. "They turned that dog loose on him is what they did."
He added:  "I saw the GoFundMe page for the dog, and all that crap. All that is just a bunch of nonsense. They put that dog on that boy. These people have sensationalized like the dog was protecting the family."
Castenada is currently in custody awaiting trial on three $30,000 bonds. His next court appearance is set for April 2.