High School English Can Help You Get 'Reward' Out of Bible, Says Author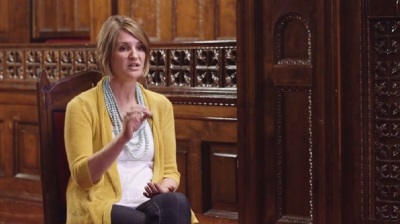 Instead of complicating Bible study by expecting a revelation with each read, author and women's Bible studies teacher Jen Wilkin says that what we learned in our high school English class could help us receive the reward of a better understanding from God's word.
"Bible study feels really overwhelming to the average person," Wilkin explains in a video of her discussing the topic posted on the Desiring God blog. "They feel like there's some secret sauce that they are not aware of and they feel like 'maybe I was supposed to go to seminary' or 'maybe I don't hear the Holy Spirit like other people do because I feel like I should be able to just open this up and it should speak to me.'
"What I try to reassure people of is that if you have been in high school English you have some really usable tools that you could be employing."
Wilkin is also a speaker and author of Women of the Word: How to Study the Bible with Both Our Hearts and Our Minds.
Marshall Segal, who posted Wilkin's video, writes that he wanted to make it clear that "we have no hope of reading the Bible without God's help by his Spirit. 'These things God has revealed to us through the Spirit. For the Spirit searches everything, even the depths of God' (1 Corinthians 2:10). But reading God's Book by God's Spirit is still reading."
He added that Wilkin "wants to remind us that, while the Bible is an extraordinary book, it is still a book, and reading it isn't as mystifying as we're tempted to think."
Wilkin said, "We tend to think that 'I'm just going to read the text and then I'm going to ask the Holy Spirit to tell me…' usually what we say is 'how it should change my life.'"
She urges people to back away from thinking, and "to wait for the application piece to come until you have tried to comprehend what the passage is saying," adding, "So that's just basically reading for detail."
"I think we sometimes mystify Bible study in a way that it shouldn't be," said Wilkin. "And we end up treating the Bible as a result with less respect than we would give to just an average book, but if we would give it the care that we would give say the works of Shakespeare or anything else your high school English teacher told you to look at, we would find that there is a reward for that…"