High School Star Lauren Hill Saw the End of Her Life as the Beginning of Something Bigger – A True Inspiration!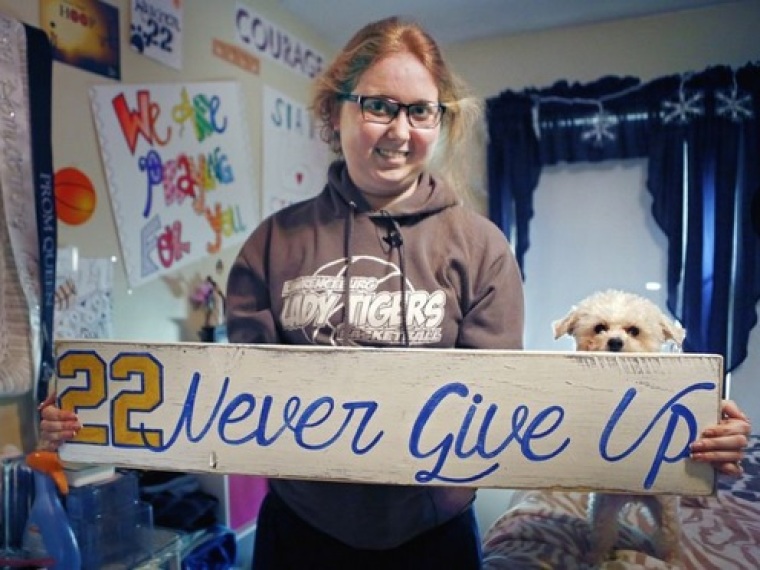 Lauren Hill has touched so many around the world with her desire to play basketball. Even as she battled an inoperable brain tumor. She made death a reason to live, and the news about the end of her life was her beginning. Sadly, Lauren lost her battle with cancer on the morning of April 10. Her loss is inspiring millions around the world and her touch remains even as she has passed on.
Imagine being a teenager in high school and you get the news that you have an inoperable brain tumor. Most of us wouldn't know how to react or feel about the remainder of our lives. Lauren made it well-known that she wouldn't give up and showed everyone that giving up is never the way to go. Doing well was never enough if we don't do good, she believed. Never give up and keep pushing forward!
"When I was diagnosed I remember kind of feeling lonely because nobody understood. And now that more people know about this story and the awareness of DIPG. I'm so happy that people know about it now and that we can get some research going and hopefully find that home run cure for cancer," Lauren said.
All of the donations in her name are being passed on, in hopes of finding a cure for cancer. She was a gift to all of us and her legacy will live on forever! Watch her inspiring story below: